Despite its diminutive size, there are a number of hotels and other places to stay in the ever popular village of Bibury.
19th Century craftsman, designer and writer, William Morris, crowned Bibury 'the prettiest village in England'. Today, this picturesque Cotswold hamlet continues to evoke such reactions.
It is often regarded as the quintessential country village, with beautiful Cotswold stone buildings surrounded by meandering rivers and sporadic, overgrown birch trees.
If you are looking for a country weekend getaway then read on for recommendations on the top 4 places to stay in the village (in no particular order).
Swan Hotel Bibury
In the heart of Bibury sits the iconic 4 star Swan Hotel, overlooking the River Coln and the arched stone bridge that crosses its shallow waters. The Swan has become renowned as an excellent country hotel, serving superb cuisine
Frequently photographed, this charming former coaching inn sits on a bend in the road, next to the crossing point over the river Coln and adjacent to Bibury's trout farm.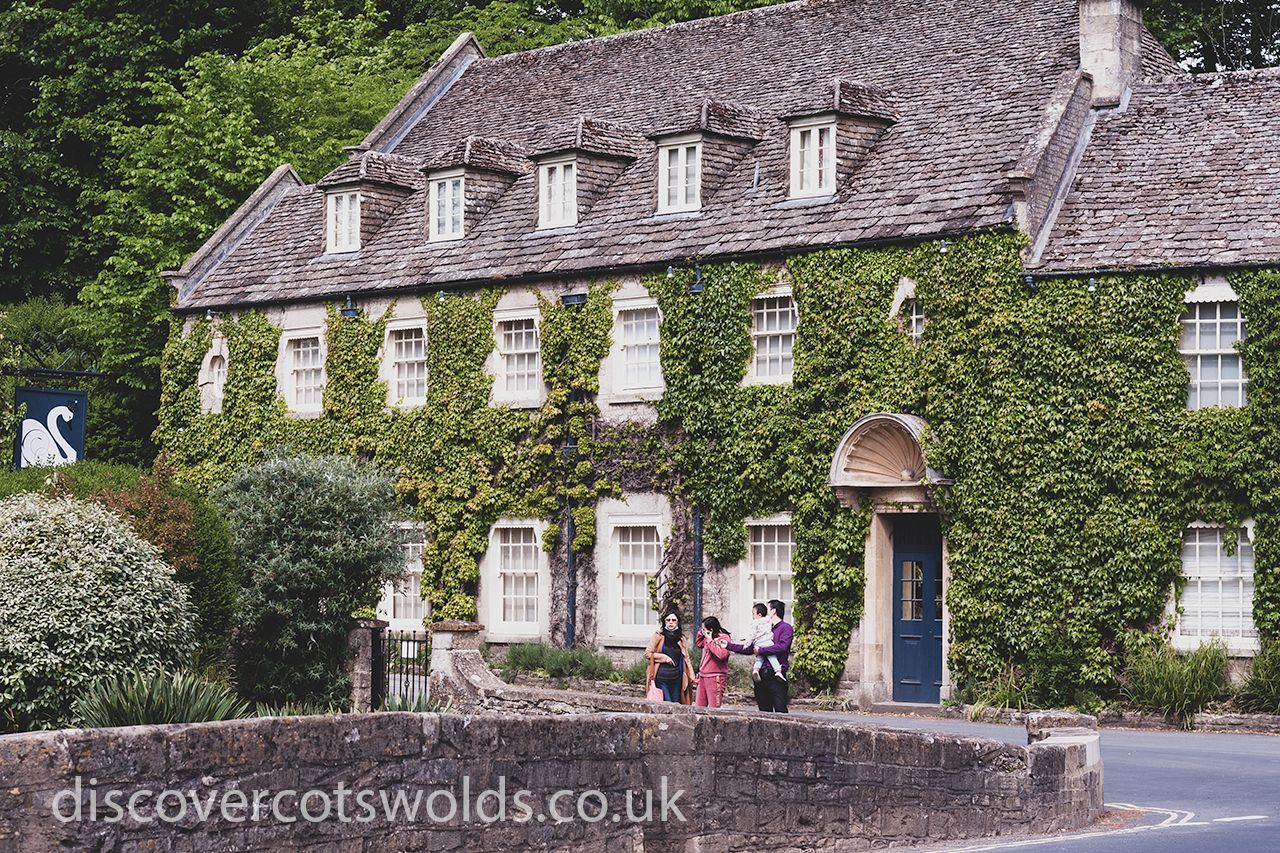 Take a look for yourself at Swan Hotel Bibury.
Cotteswold House
A beautiful Cotswold stone bed and breakfast. Commended with a Four Diamond Gold Rating by the AA, it assures quality similar to a Mayfair hotel, but maintains a personal touch expected from a family run business.
If you prefer a more flexible stay, you can stay in one of the self-catering spacious cottages. The Cotteswold House is definitely a place for the luxurious country getaway.
Bibury Holiday Cottages
If you prefer a traditional 17th century country cottage then this may be for you. These highly sought after cottages (there are only four) are situated on the edge of the River Coln – a calm river separating the village.
They may have been built over 300 years ago but the interior is very much modern fitted with modern day heating! Each cottage sleeps up to 4 people. In the summer, the glorious sun shines on the neatly kept gardens surrounding the cottages.
A few minutes down the road and you can reach 2 fantastic restaurants serving only local produce and a picturesque country pub serving local beverages.
Visit Bibury Holiday Cottages here.
Arlington Row
The iconic and much photographed cottages of Arlington Row are owned by the National Trust.
One of these cottages (number 9) is available to rent as a holiday cottage.
For more information visit https://www.nationaltrust.org.uk/holidays/9-arlington-row-the-cotswolds