Broadway Tower occupies a prominent position at the top of the Cotswolds escarpment, in the county of Worcestershire.
Located at the second highest point in the Cotswolds, the base of the tower is 312m (1024ft) above sea level. The tower itself is 20m (65ft) high.
The highest point in the Cotswolds is Cleeve Hill, Gloucestershire, at 330m above sea level.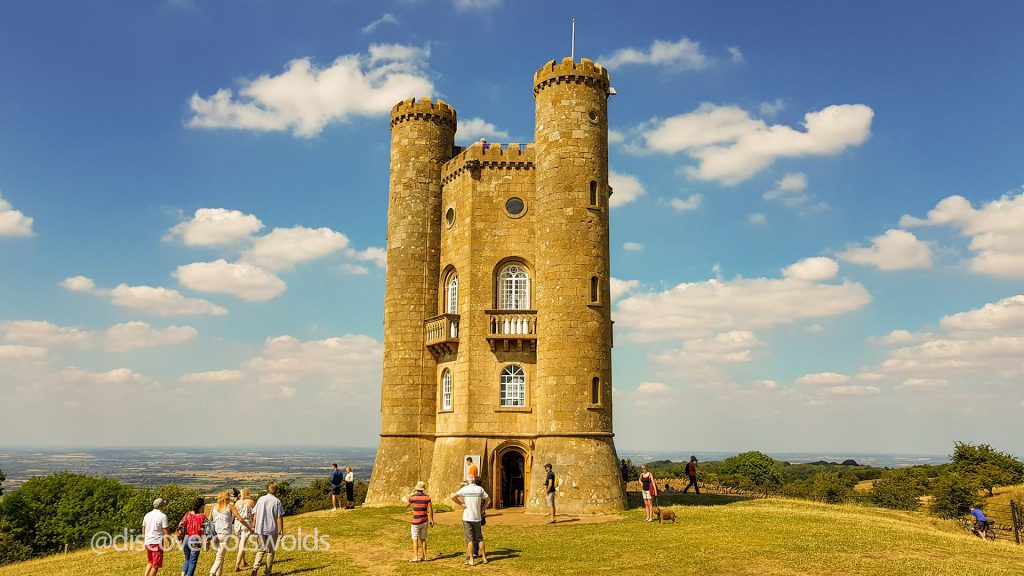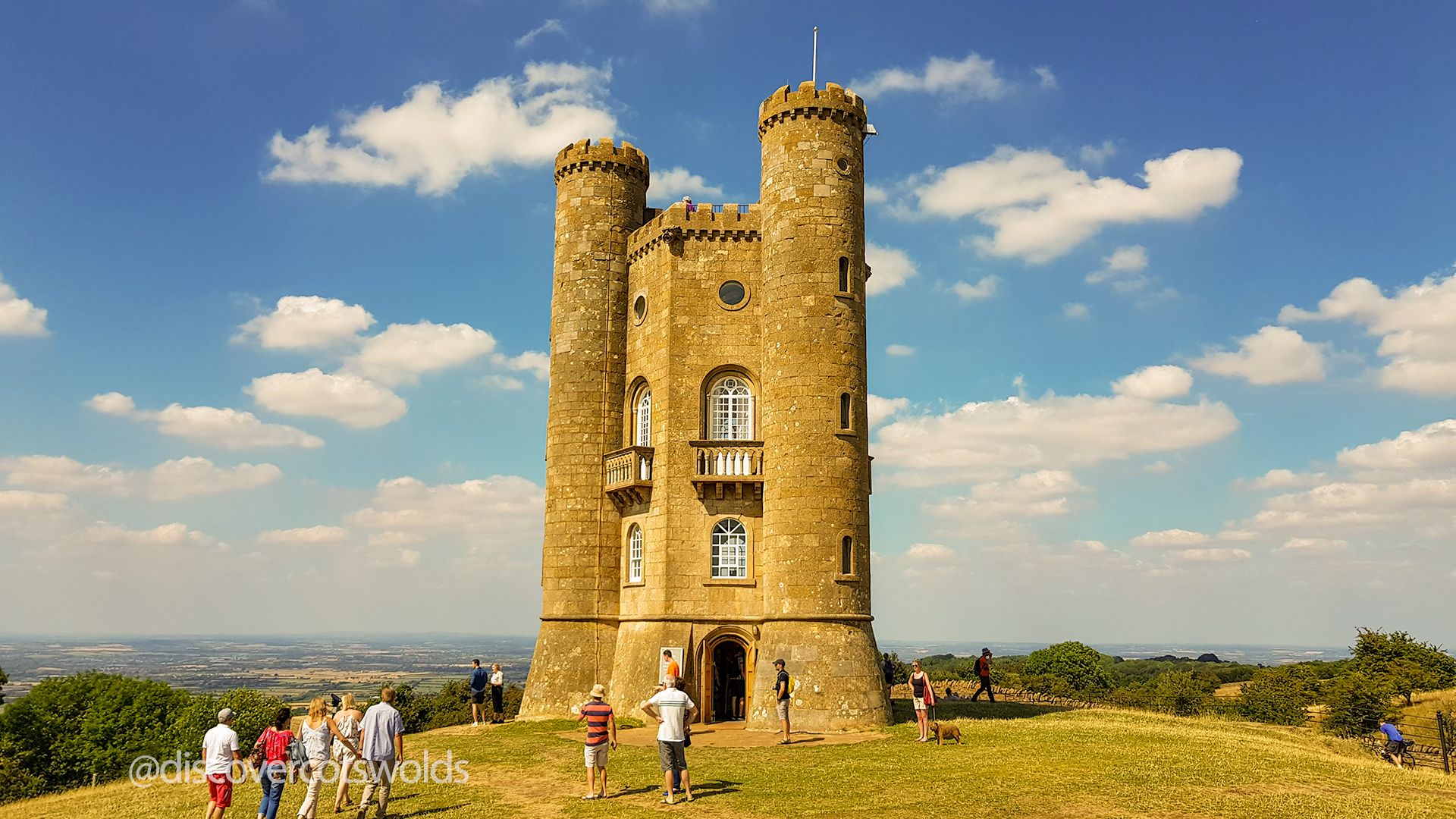 Its location offers spectacular views of the scenery and countryside in every direction. Indeed, it was built on top of a beacon hill. Beacon hills were high points used for lighting signal fires as a means of communication.
Whilst the tower has the appearance of a medieval castle (or at least part of one) it is in fact a Georgian era folly.
Why was it built?
It is said that Lady Coventry wanted to know whether a beacon on the hill could be seen from her home in Worcester, roughly 22 miles away.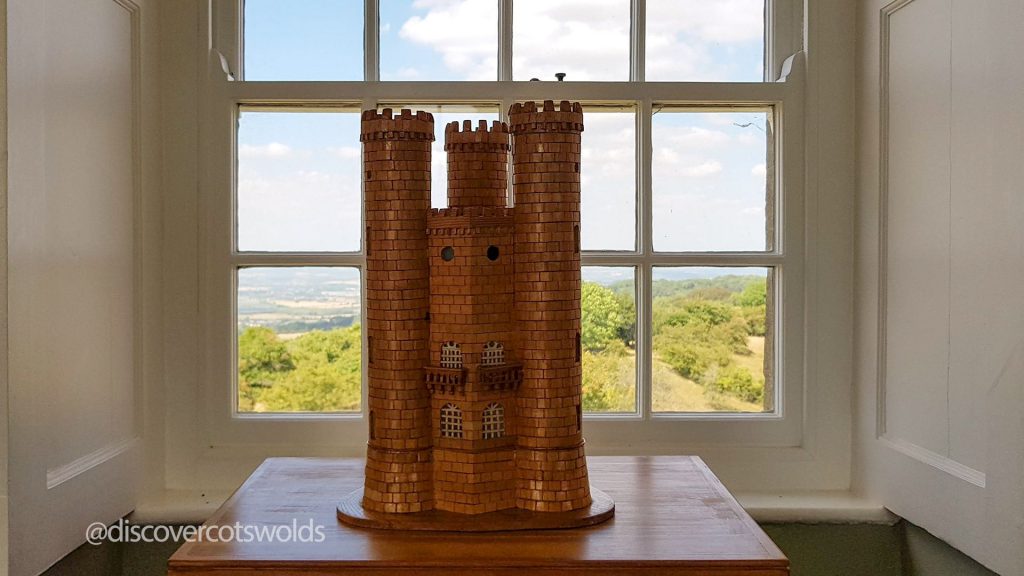 She commissioned the construction of the tower to find out. It was conceived by renowned and prolific Georgian landscape architect Lancelot Capability Brown, before being designed in 1794 by James Wyatt.
Designed to appear Saxon, it was actually built between 1798 and 1799. Suffice to say, it could be seen quite clearly from the Lady's home.
Tourist Attraction
Today the tower is a popular tourist attraction and has been since 1976 when it first opened to the public.
It and the surrounding area are privately owned and open to visitors throughout the year.
In addition to the tower, there is also a cafe, a deer park and a fully equipped, cold war era nuclear bunker at the site. Guided tours of the bunker are available.
The site is on the popular walking route the Cotswold Way and access to the grounds of the tower are free of charge.
There is a charge to enter the tower and also an additional charge for tours of the bunker. It's well worth the climb to the top for the spectacular views.
On a clear day it's said that you can see up to 16 different counties from the top of the tower.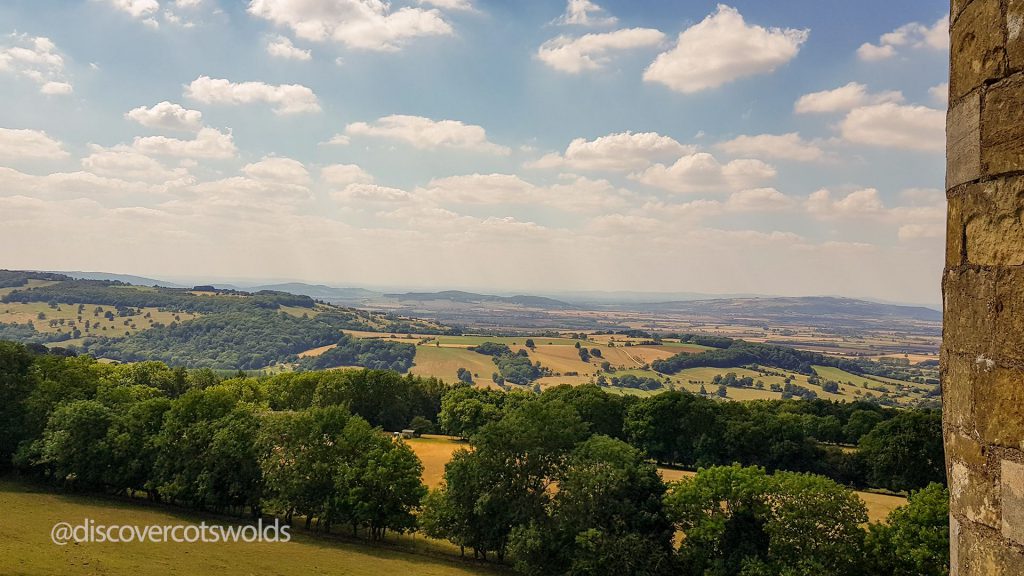 From the top of the tower you can see the nearby village of Broadway. The village is within walking distance of the tower, a little over a mile along the Cotswold Way.
Alternatively it's about a 4 mile drive from the tower to the nearby village, down the A44 via Fish Hill.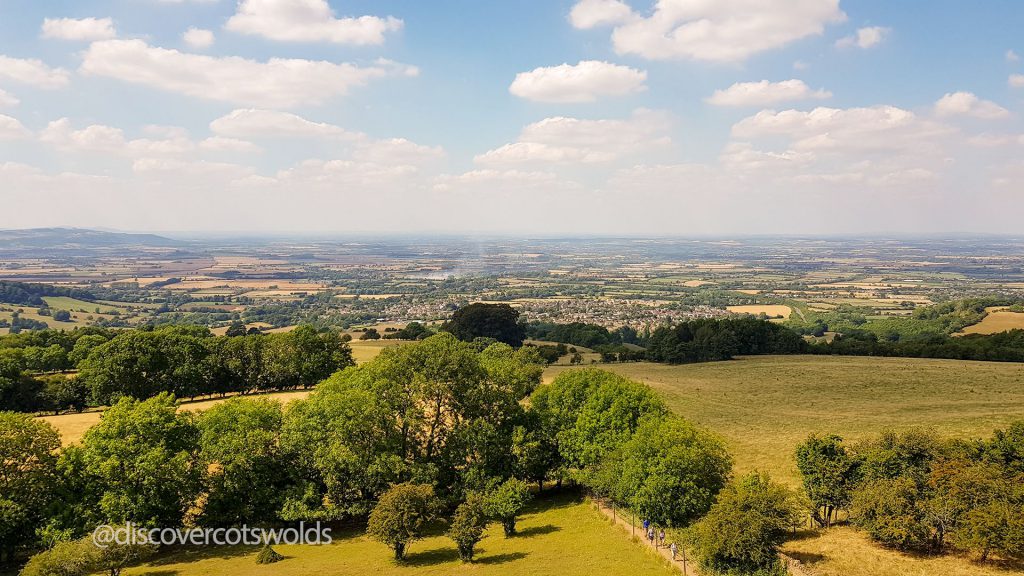 The tower is approximately 19 miles drive away from Burford, in the Oxfordshire Cotswolds.
You can get more information about Broadway Tower, including admission fees, opening times and details about exhibitions from their official website.