If you have arrived at this site, you may well be asking yourself, where is the Cotswolds?
The Cotswolds is a region of hills located in south-western and west central England. It covers roughly 800 square miles of land (2,071.99 square kilometres), measuring 90 miles (145 km) long and 25 miles (40 km) across.
What area does the Cotswolds cover?
The area touches upon six English counties, mainly Oxfordshire and Gloucestershire, but also Somerset, Worcestershire, Warwickshire and Wiltshire.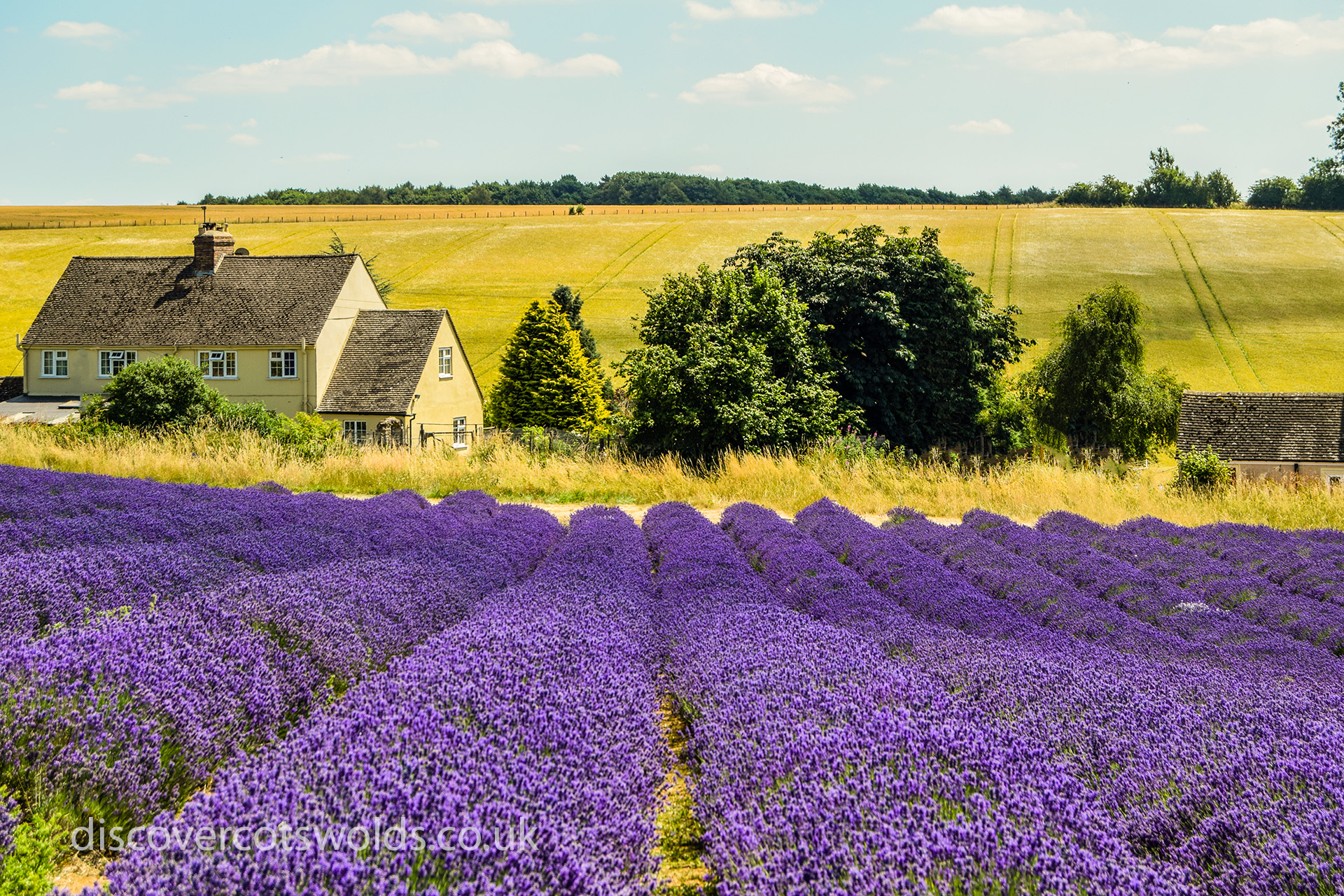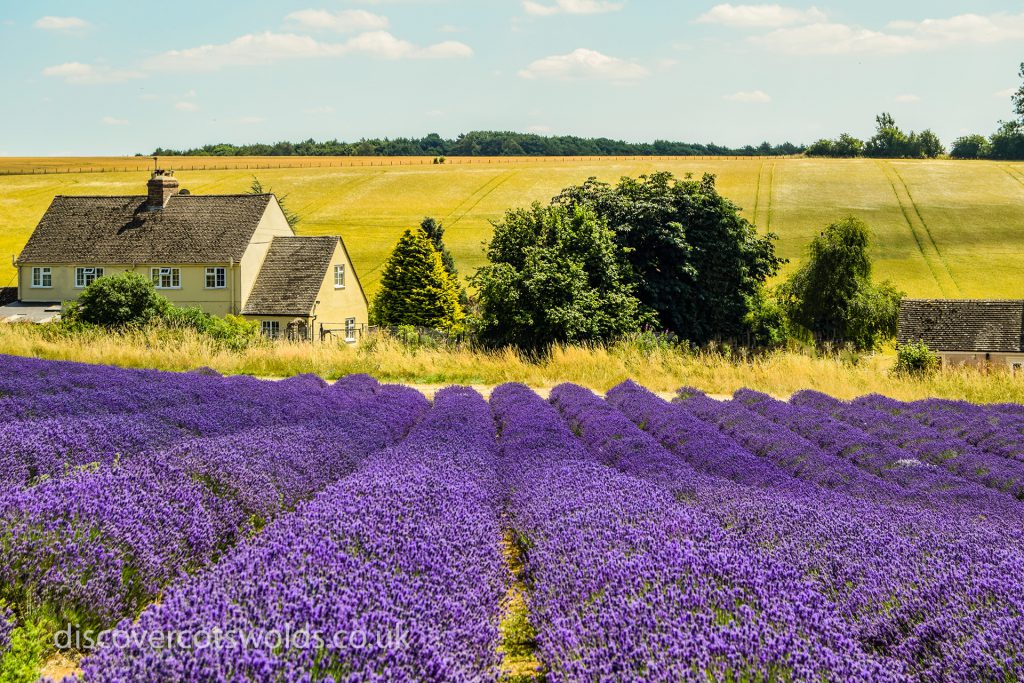 The Cotswolds' location just north-west of London means it's situated within reachable distance from the capital city and several other populous regions like the Midlands and Wales. In most cases, visitors can get here within a couple of hours by train or car.
The Cotswolds' Designation as an Area of Outstanding Natural Beauty (AONB)
Areas of Outstanding Natural Beauty, otherwise abbreviated as AONB, are government-designated pieces of protected land. There are 34 in England, each overseen by Natural England and protected by the Countryside and Rights of Way Act 2000.
The goal of AONB designation is to recognize the country's unique natural beauty and preserve its precious spaces from human settlement and development. Under current laws, AONBs maintain the same landscape quality and status as natural parks.
Areas of Outstanding Natural Beauty were introduced in Britain after the passing of the National Parks and Access to the Countryside Act in 1949. The Cotswolds received AONB status in 1966 and has remained largely untouched ever since.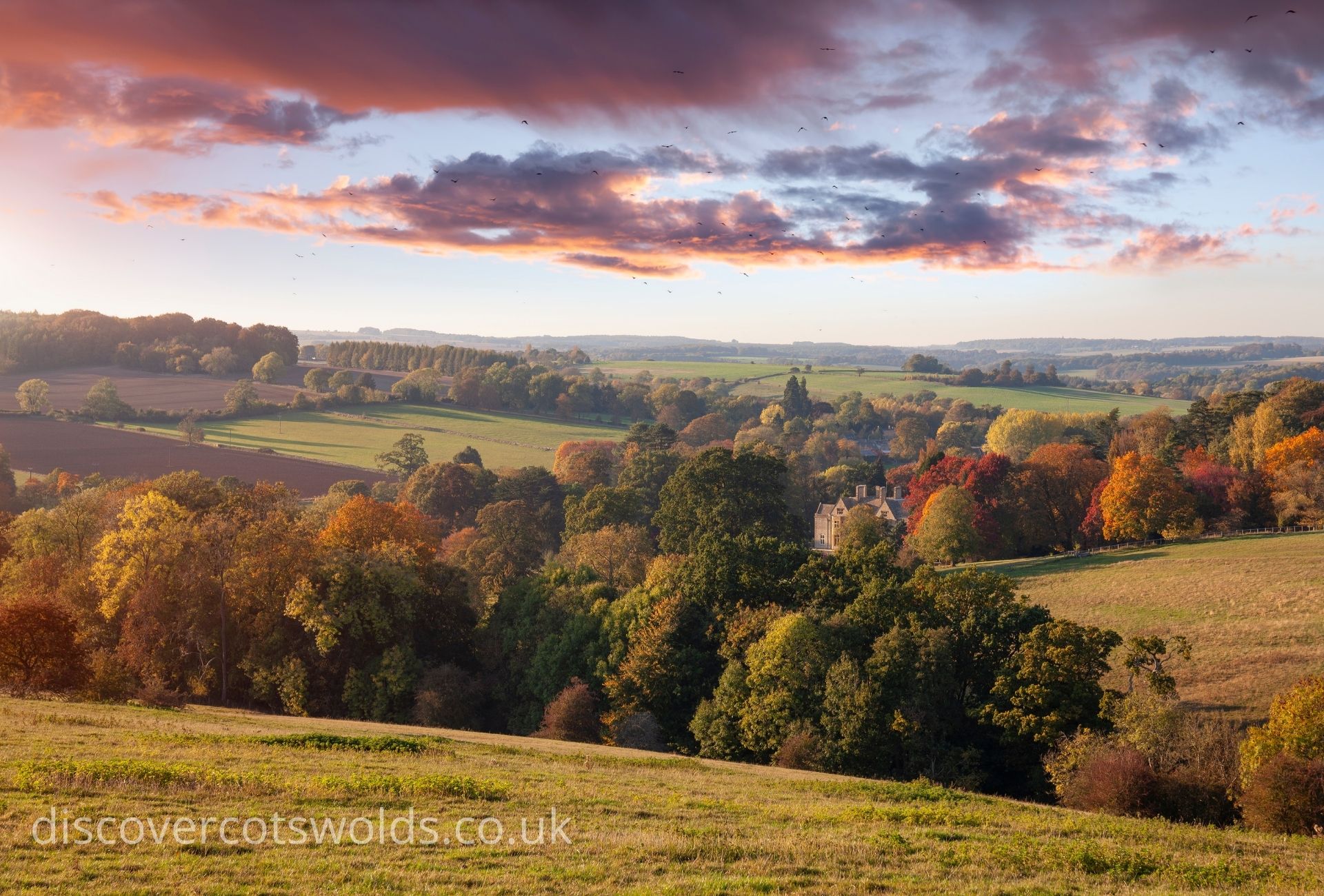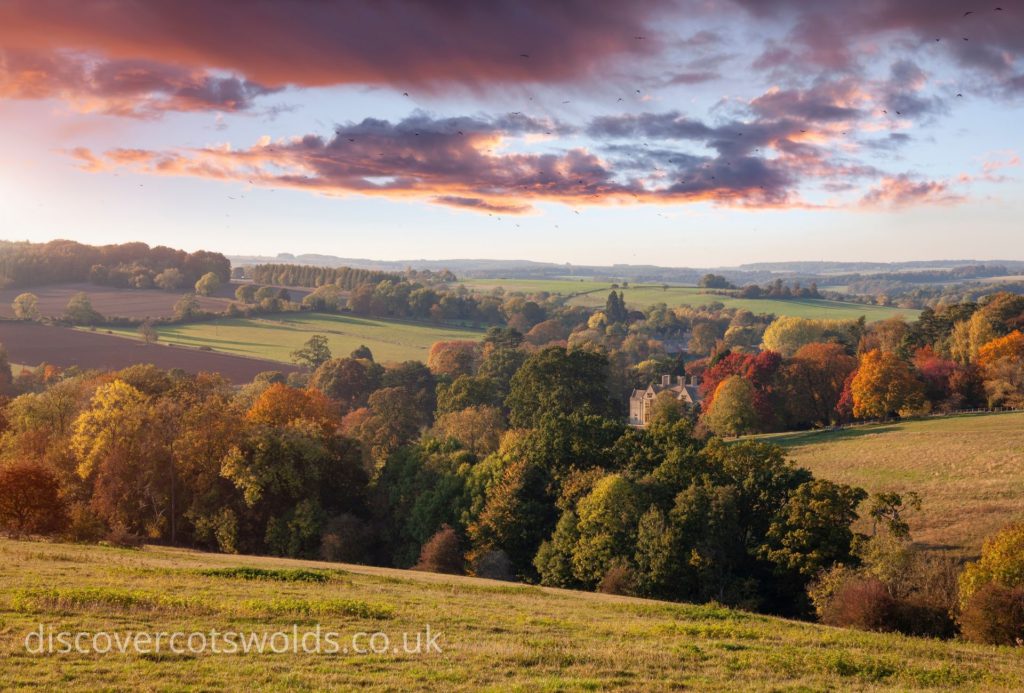 The official borders of The Cotswolds' AONB-designated land stretch from Worcestershire and South Warwickshire through West Oxfordshire and Gloucestershire while partially cutting into Wiltshire, Bath, and North East Somerset. The region's official surface area was increased to 787 square miles (2,038 square kilometres) in 1991 after the government had all national Areas of Outstanding Natural Beauty re-measured with the use of modern tools.
Today, The Cotswolds holds the title as England and Wales' largest AONB and is managed in part (63%) by Gloucestershire County Council and the Cotswolds Conservation Board. A group called the Cotswold Voluntary Wardens was established in 1968 and maintains the region's state throughout the year. Its team of 350-plus members regularly patrol roughly 3000 miles of public footpath and dry stone walls, plant trees and conduct public engagements with the goal of preserving The Cotswolds' rich history and natural beauty.
Geology
The Cotswolds is most recognizable for its far-spanning hills, which form part of an outcrop of Jurassic rock running through the region's north and south ends. They're fairly large and measure a highest point of 1,083 feet (330 metres) at Cleeve Hill, just to the north of Cheltenham
The area's compressed terrain has afforded it plenty of gorgeous peaks and valleys, many nestling small towns built from their oolitic limestone. The material is an extremely common find throughout the Cotswolds and known for its speckled appearance resembling fish eggs. Up north, you'll notice that the stone takes on a warmer, more honey-toned shade, while its colour becomes creamier and paler the further south you go. This is due to the different oxides that were present during its formation over time.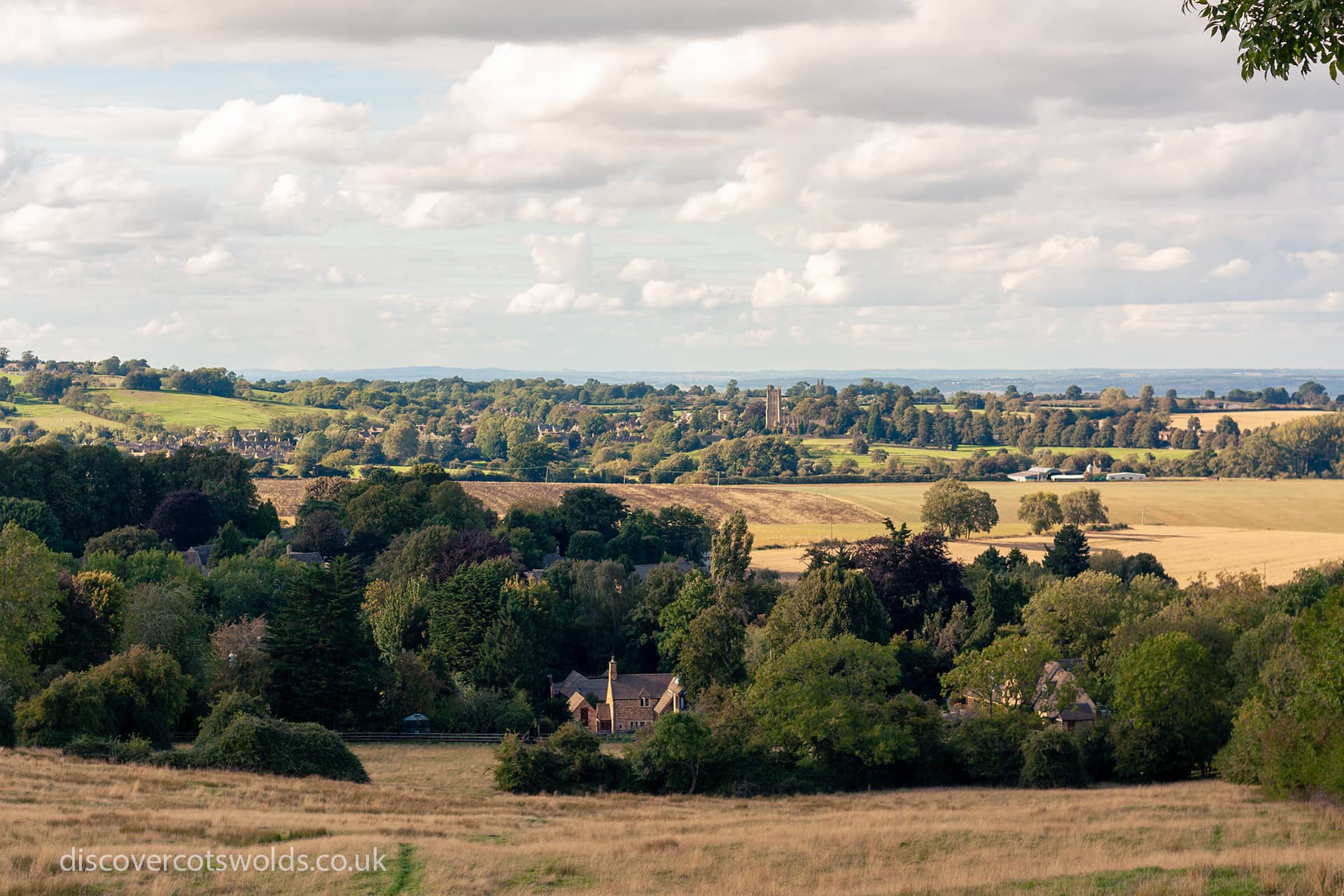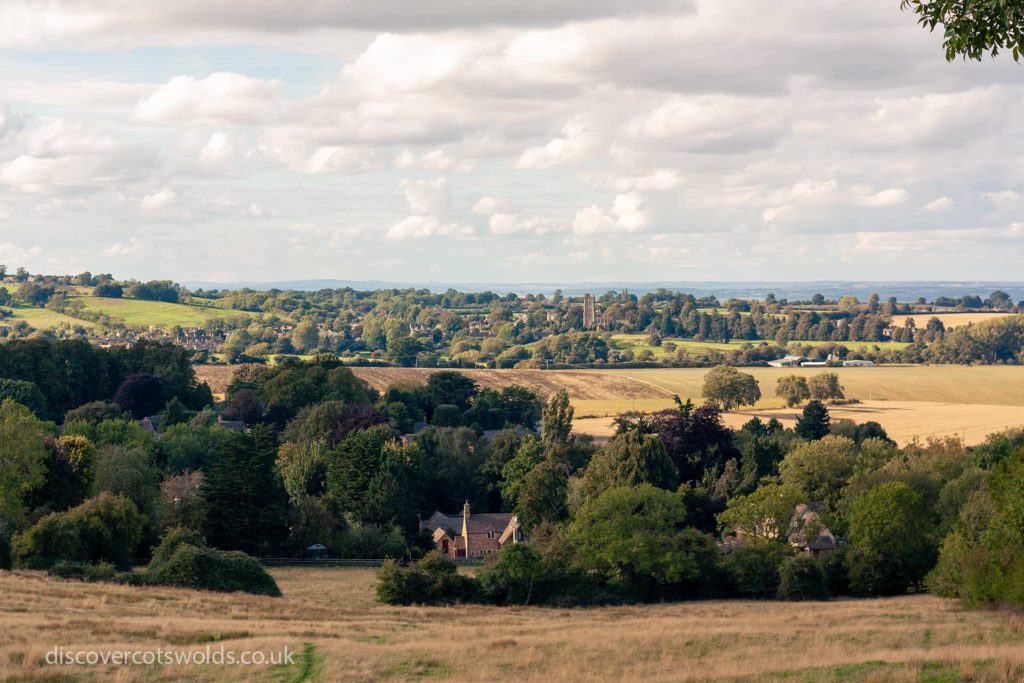 The Cotswolds boasts a number of rivers and streams, most of which are classed as salmonid. They're home to all sorts of natural wildlife, including native brown trout, white-clawed crayfish, water voles and otters.
Scattered in between lies 50% of the United Kingdom's total 'Unimproved Jurassic Limestone Grassland', thousands of trees and beech woodlands that account for roughly 10% of the Cotswolds area.
As of today, over 80% of usable landscape is used for agricultural purposes – mainly the production of barley, field beans, oilseed rape and wheat. Sheep rearing is still a popular practice in the region as well, and it's not uncommon to see a flock here or there.
History of the Cotswolds
The Cotswolds region isn't just significant for its geological character – the region is also a historic part of England, having played a large part in it, and humanity's, development. The land was first cultivated over 6,000 years ago and largely run by hunter-gatherers whose flint arrowheads are still found to this day.
Over time, its use evolved with local migrations; Neolithic long barrows and Iron Age hill forts left behind from past civilizations were overshadowed by Roman-era towns and villas, and eventually small settlements in the Middle Ages.
It was during this time that the Cotswolds really began to grow in prominence, as serfs and farmers capitalised upon the region's rolling hills for sheep farming. They bred their own kind – imaginatively called Cotswolds – and grew the local market to the point where it was one of Europe's top wool producers.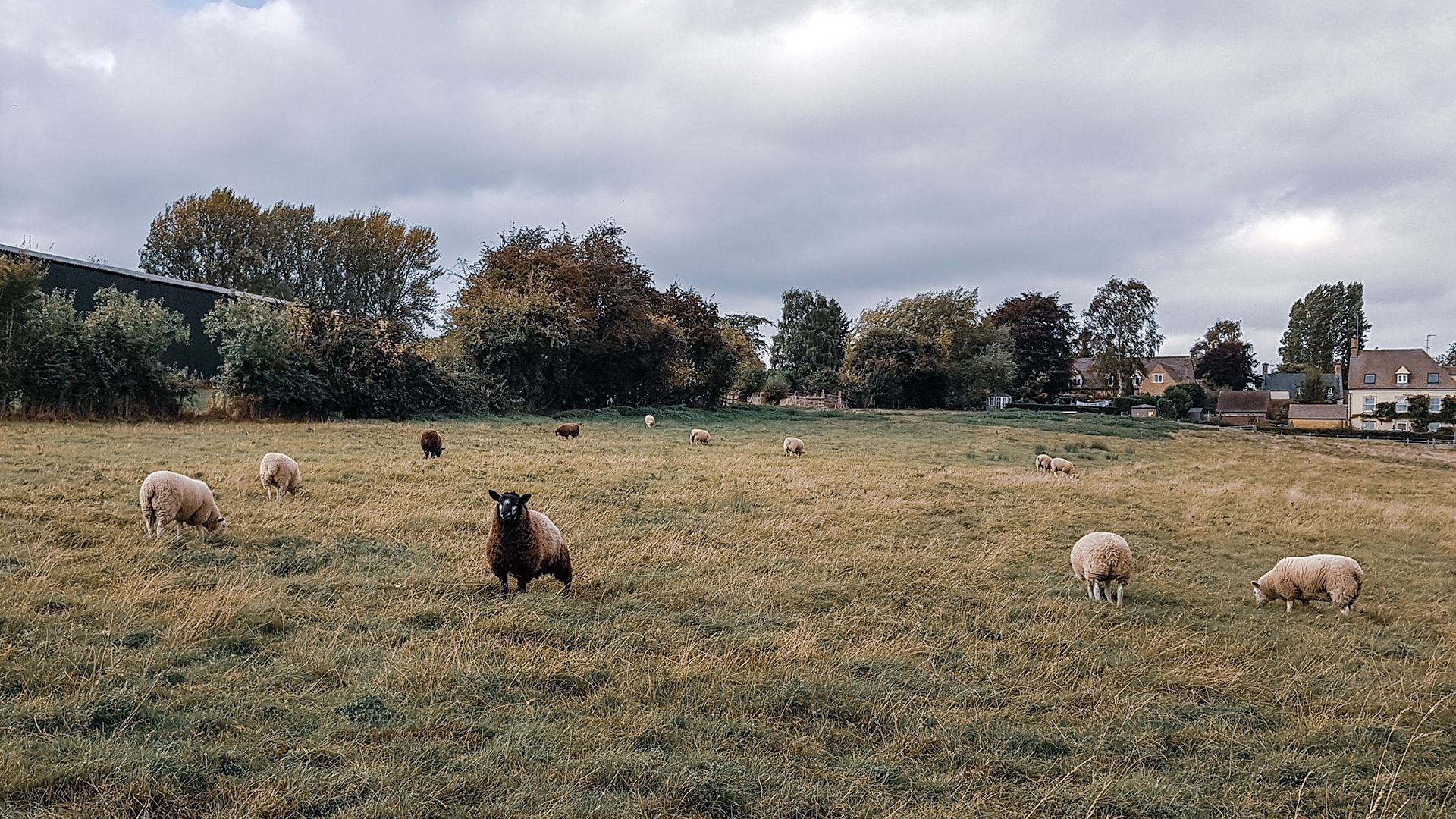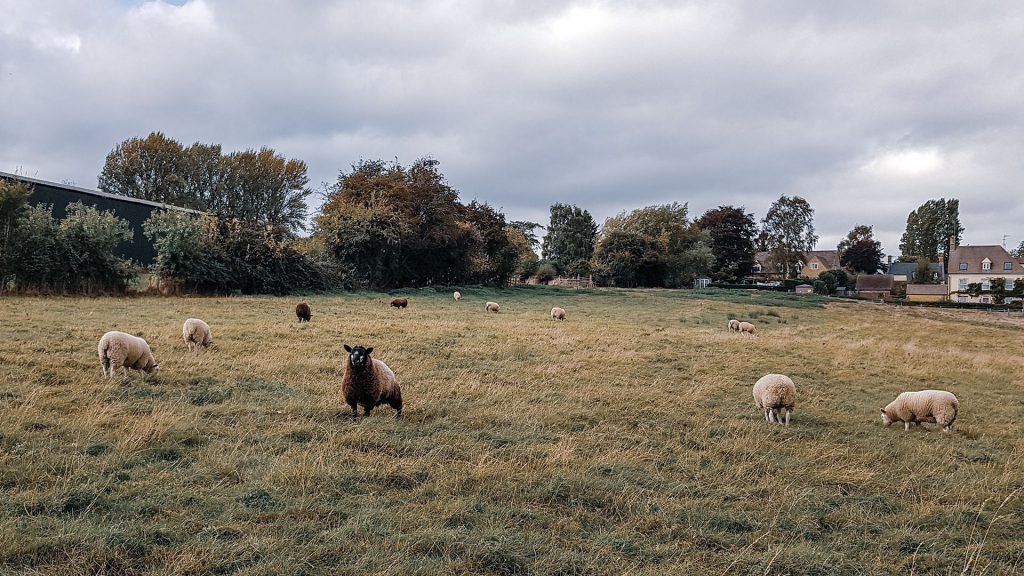 With the wealth they accumulated through prolific wool sales, merchants further developed The Cotswold towns and villages with large houses and cathedral-style churches, many of which remain today. They were largely untouched during the Industrial Revolution as industry mills moved to the coalfields in favour of steam power.
Throughout the twentieth century, The Cotswolds became increasingly popular with tourists, and many of its buildings were turned into hotels or B&Bs. In 1966, the Cotswolds was declared an Area of Outstanding Natural Beauty (AONB), which helped to preserve its character and prevent excessive commercialization.
Wondering how many people live the Cotswold region? Today, the area is home to a population of 160,000 with a further two million who live within a 20 minute drive from its protected borders.
The Cotswold hills are one of England's most-visited lands, attracting an estimated 38 million visitors per year. Tourism and hospitality are the region's biggest economic sector and contribute about £1 billion to its GDP. Over 10% of the local workforce – roughly 20,000 jobs – depend on travellers visiting the Cotswolds.
Is Warwick in the Cotswolds?
No, Warwick is not in the Cotswolds. Although the northern Cotswolds include parts of Warwickshire, the town of Warwick itself is about 11 miles from the nearest part of the Cotswolds AONB. We like to refer to it as Cotswolds adjacent.
Is Swindon in the Cotswolds?
No, Swindon is not the Cotswolds. It's actually on the edge of the North Wessex Downs AONB and about 10 miles from the nearest part of the Cotswolds.
Visiting the Cotswolds
There is a wealth of things to see and do in the Cotswolds, making it the perfect place to visit for all kinds of travellers. The following are just some of the best things this iconic area has to offer.
Natural Beauty
As a preserved region, The Cotswolds is largely untouched by industrialization. The vast majority of the space remains completely unspoilt, offering a genuine glimpse into what life was like centuries ago. This is best seen in the area's many meadows, mature woodlands, hedgerows and wildflower-filled fields. The Cotswolds is also home to a number of rivers and streams, which are perfect for fishing, swimming or just simply admiring.
Historic Buildings and Cotswolds Villages
The Cotswolds' rich history gives it no shortage of ancient landmarks, settlements and ruins. Many structures throughout the area date as far back as the 16th, 15th and even 14th century. There are thousands of Grade I and II* listed buildings, several mediaeval castles, as well as numerous manor houses, churches and cathedrals to explore. The best part is that they're excellently preserved, and in some cases, have become even more beautiful as their stone ages. You'll find many of these dotted in and around Cotswold villages.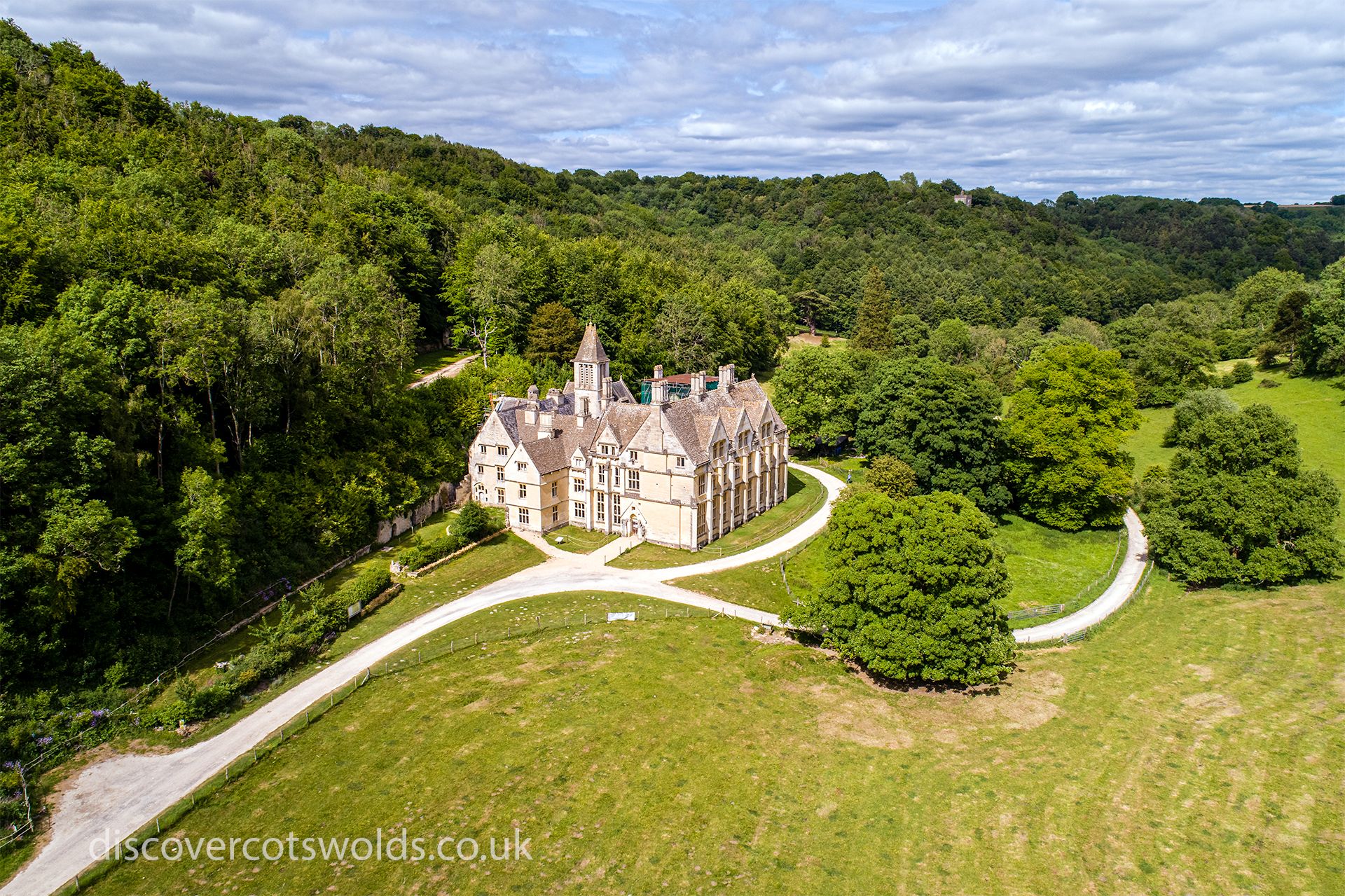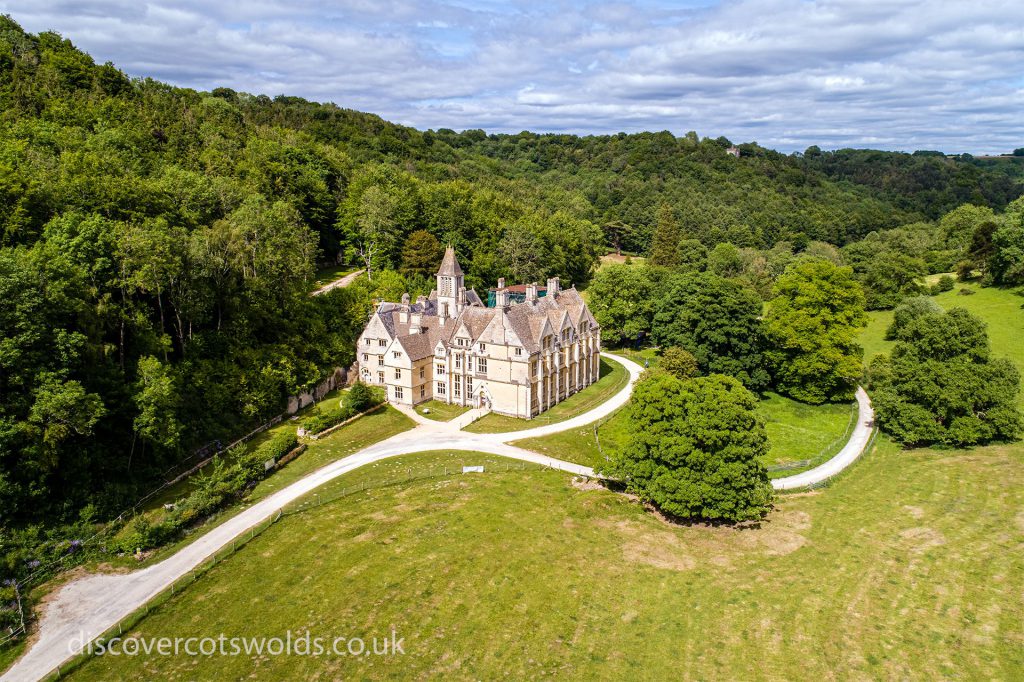 View Points
If The Cotswolds is known for anything, it's gorgeous scenery. The area's diverse landscape makes for some breath-taking views, which can be enjoyed from any number of its picturesque villages or viewpoints. The highest point in the Cotswolds is Cleeve Hill, while other notable spots include Broadway Tower, Barrow Wake (near Birdlip) and Painswick Beacon.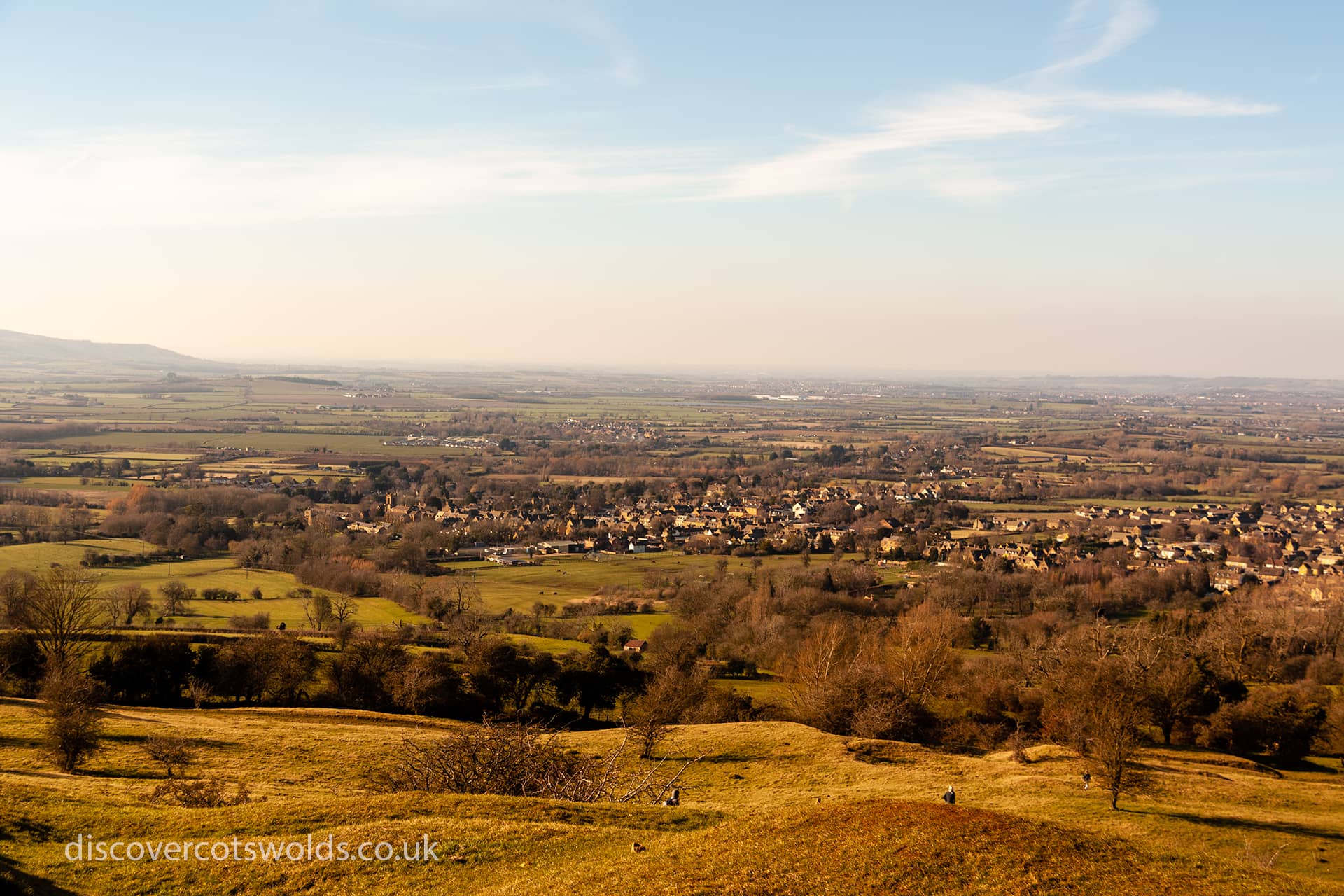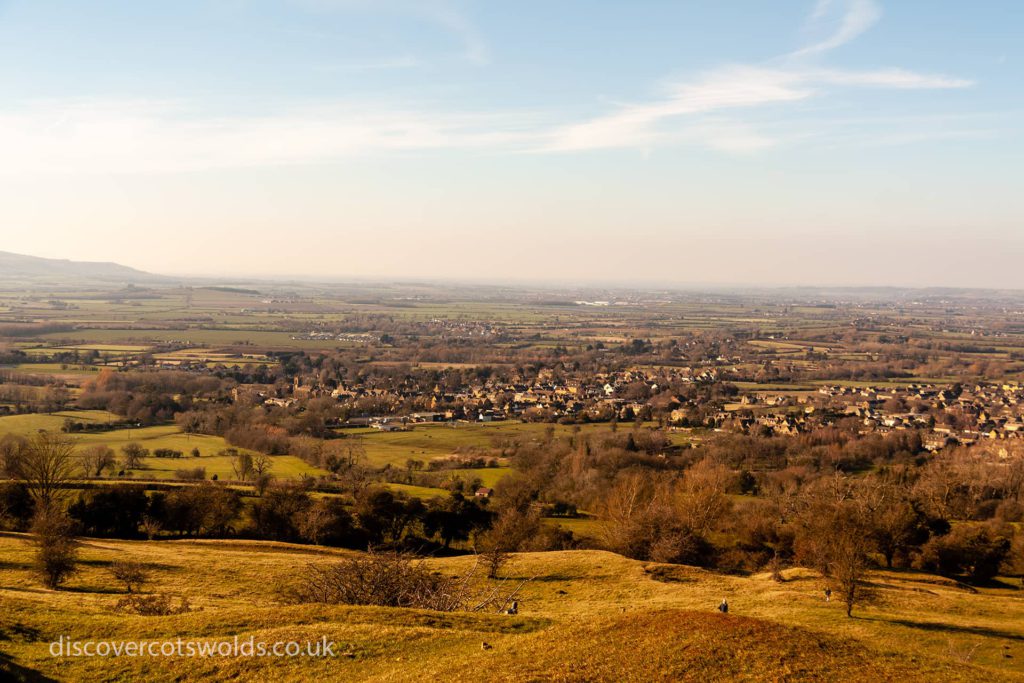 Shopping
The Cotswolds is a shopper's paradise, with plenty of high-end boutiques and independent stores selling everything from locally-made pottery to hand-crafted jewellery. There are also several farmers markets held throughout the week where you can buy fresh produce, meats and cheeses. If you're looking for antiques, the Cotswolds is one of the best places in England to find them.
Dining
When it comes to dining, the Cotswolds offers a wealth of culinary options. The region is home to Michelin-starred restaurants, as well as cosy pubs serving traditional English fare. With so much fresh produce available, it's no surprise that the region's chefs are able to create such mouth-watering dishes.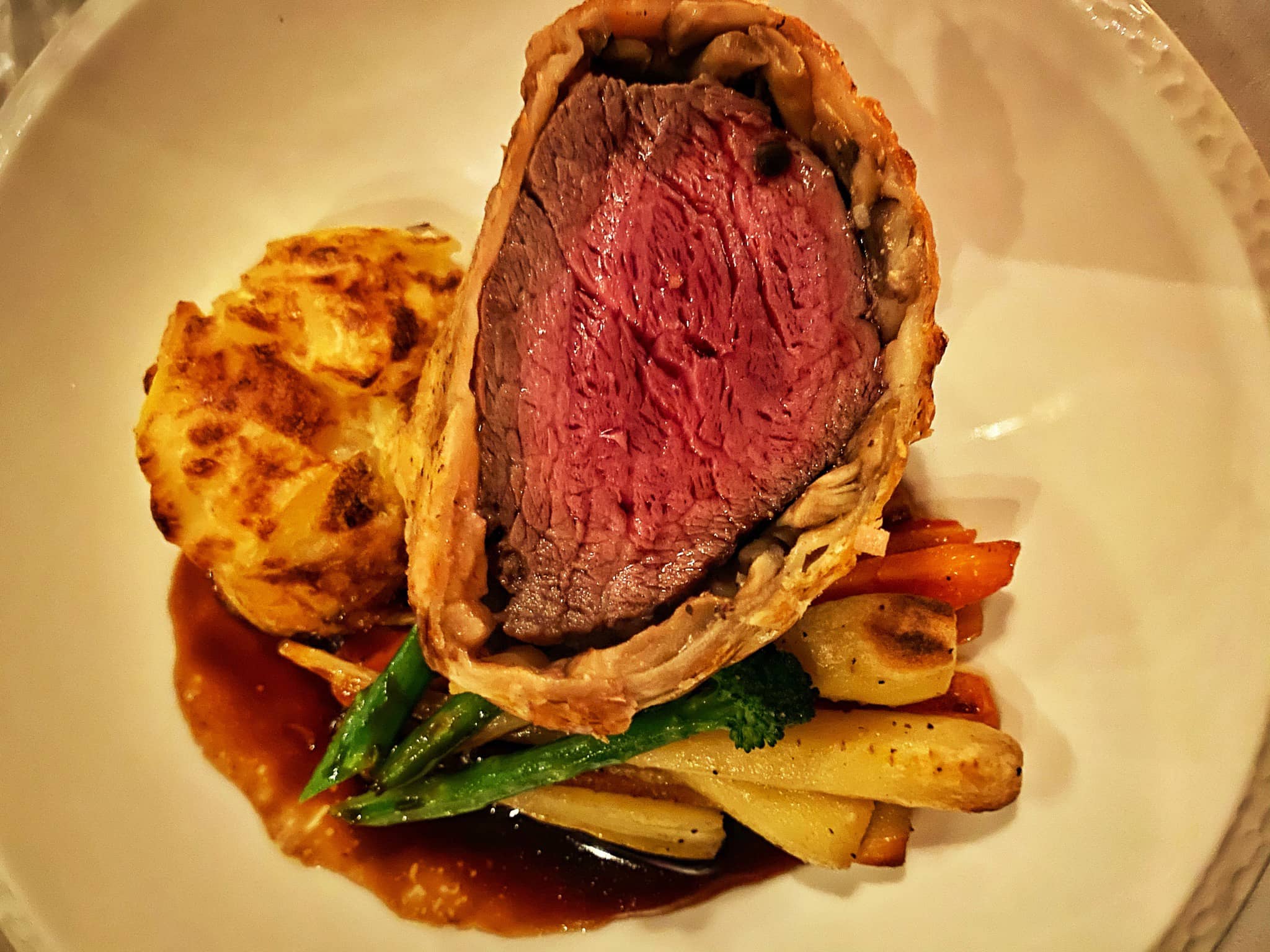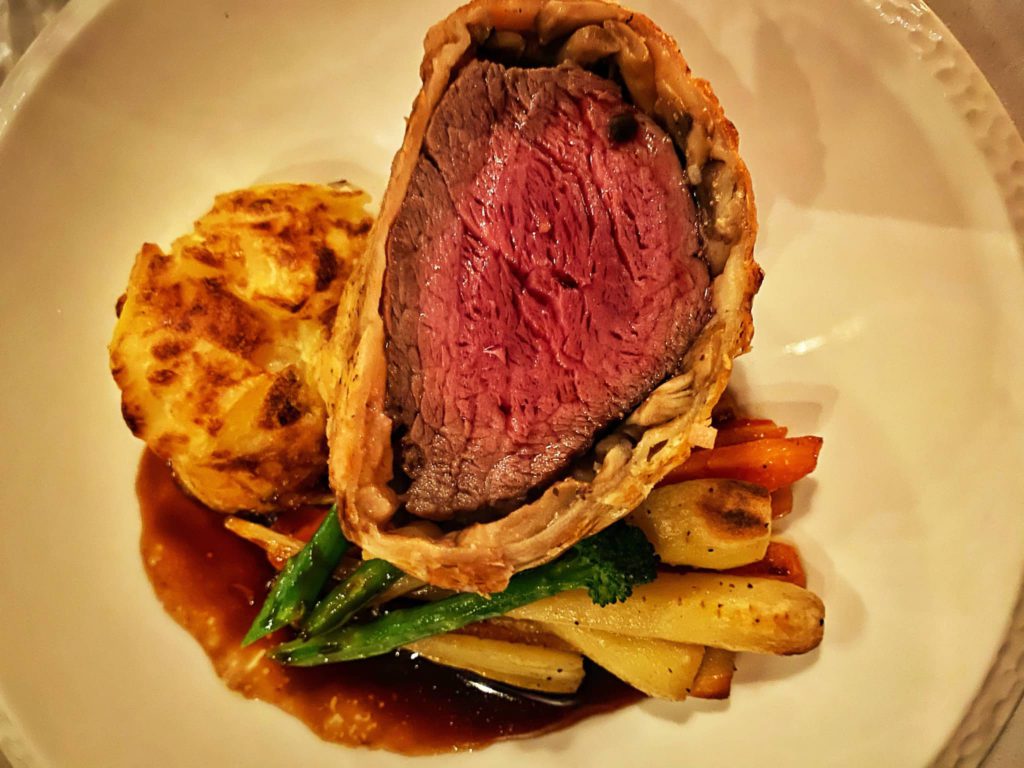 Walking Trails and Routes
Love nature? The Cotswolds is the closest thing you'll get to paradise. With over 3,000 miles of meandering footpaths and hiking trails, there's no shortage of places to explore. These include a number of regional and national walking routes such as 'The Cotswold Way Trail', 'Oxfordshire Way', 'Macmillan Way' and 'Shakespeare's Way' – to name just a few. If you prefer to explore on two wheels, the Cotswolds also offers several scenic cycling routes.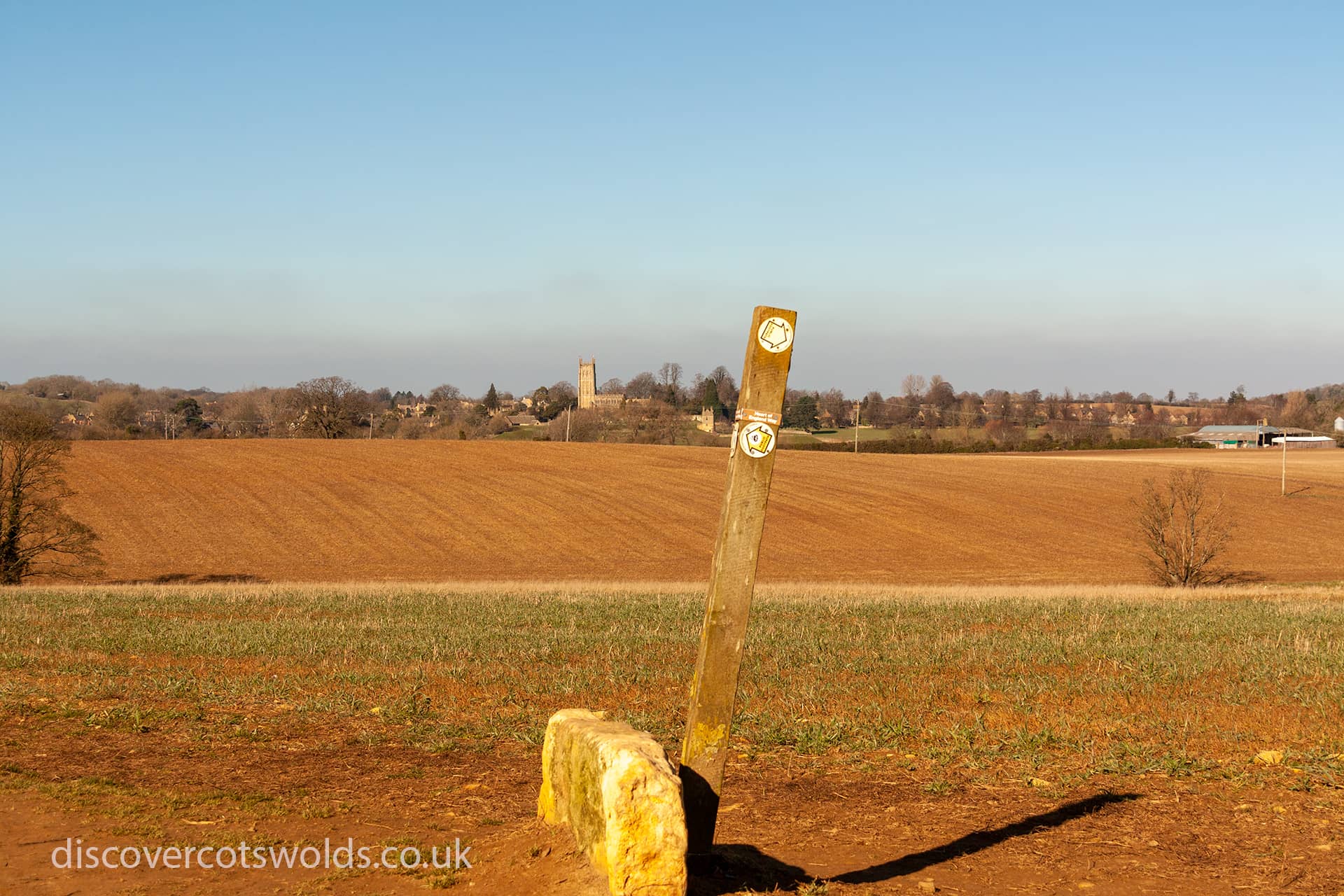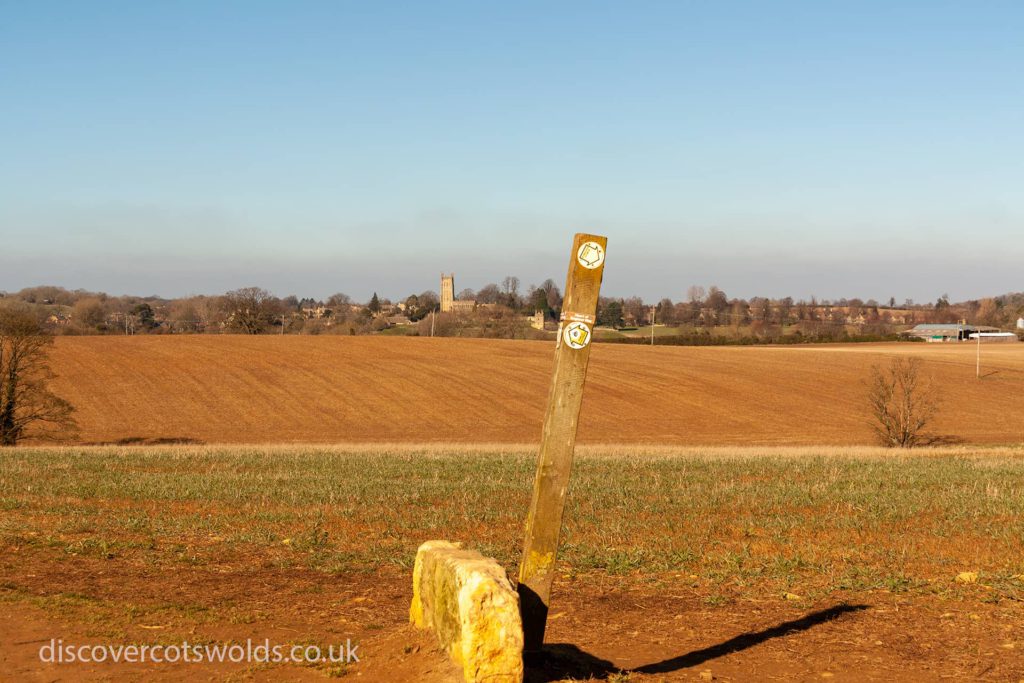 Visitor Attractions
This region is known for its significance to tourists, and as such, boasts plenty of museums, cultural sites, parks, gardens and visitor activities to enjoy.
Some of the most popular include:
Gloucestershire Warwickshire Steam Railway
This heritage railway runs through some of the most stunning countryside in the Cotswolds, making it a must-do for any visitor to the region.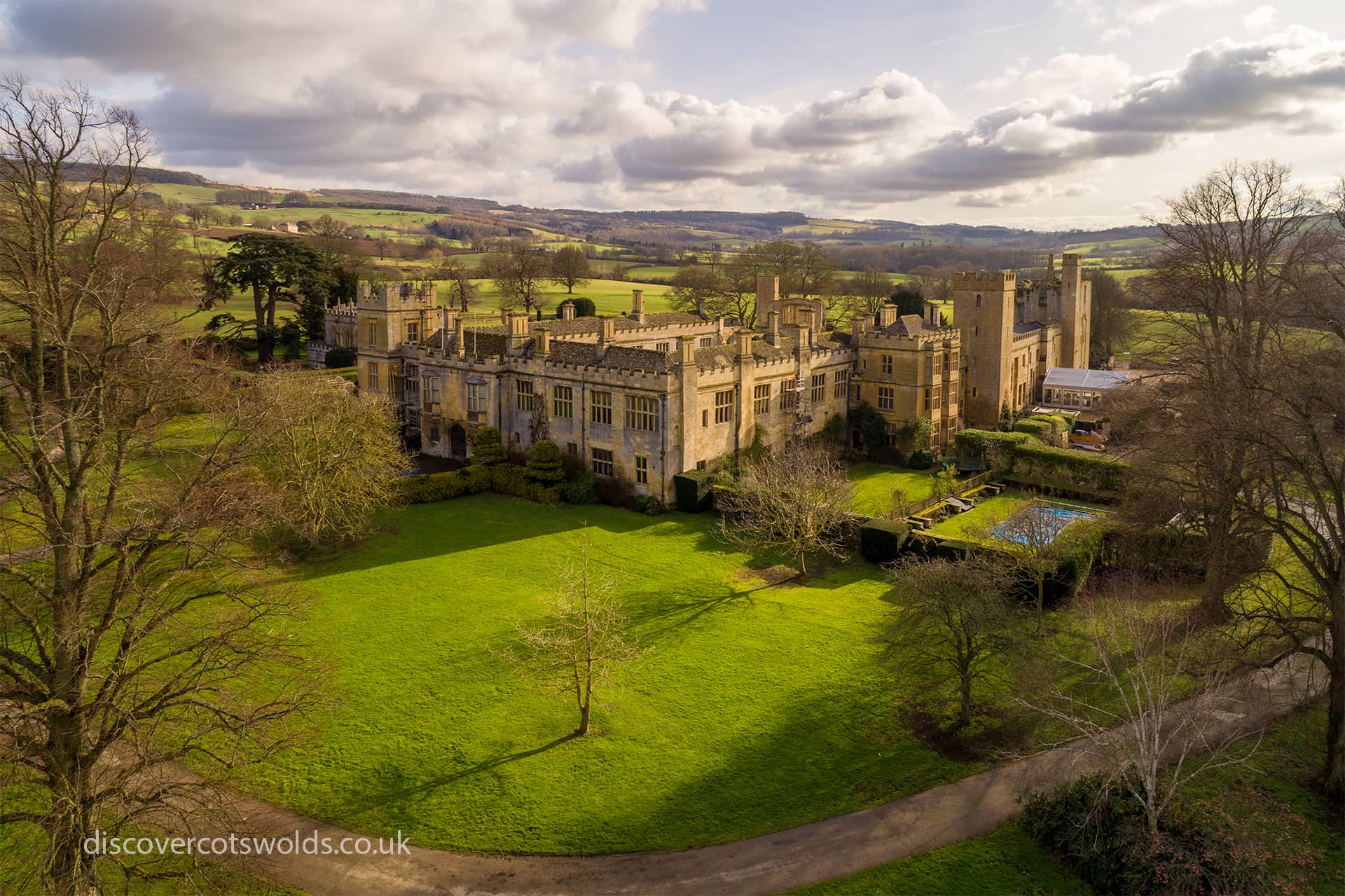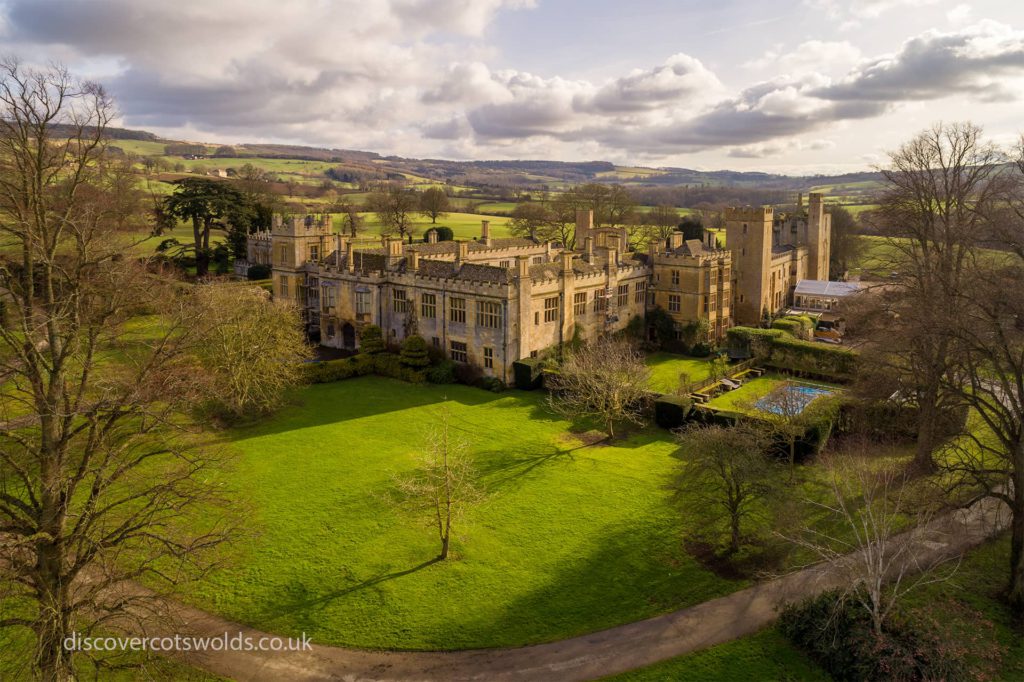 This beautifully preserved castle is set amidst 1,200 acres of picturesque grounds, and is home to the tomb of Katherine Parr – the last wife of King Henry VIII.
Bibury Trout Farm
This is the perfect activity for a rainy day. The Bibury Trout Farm has been in operation since 1902, and allows visitors to feed the fish and even go on a guided tour.
Gloucester Cathedral
This awe-inspiring cathedral is one of the most popular tourist attractions in the Cotswolds. Its magnificent Gothic architecture and stunning stained glass windows are not to be missed.
The Cotswold Wildlife Park
This is a great attraction for families, as it offers the chance to get up close and personal with some of the world's most exotic animals. The park is also home to a number of rare and endangered species.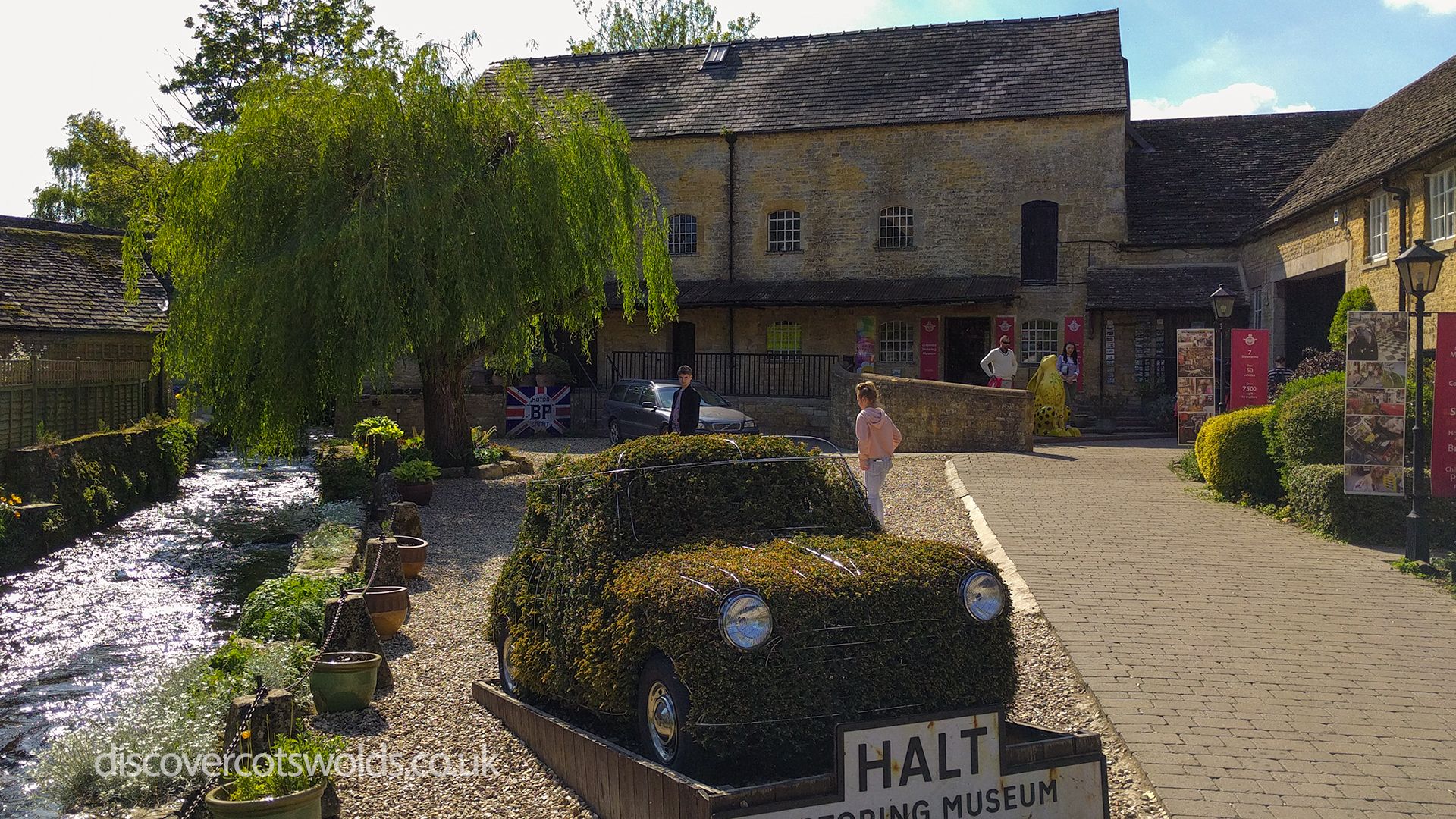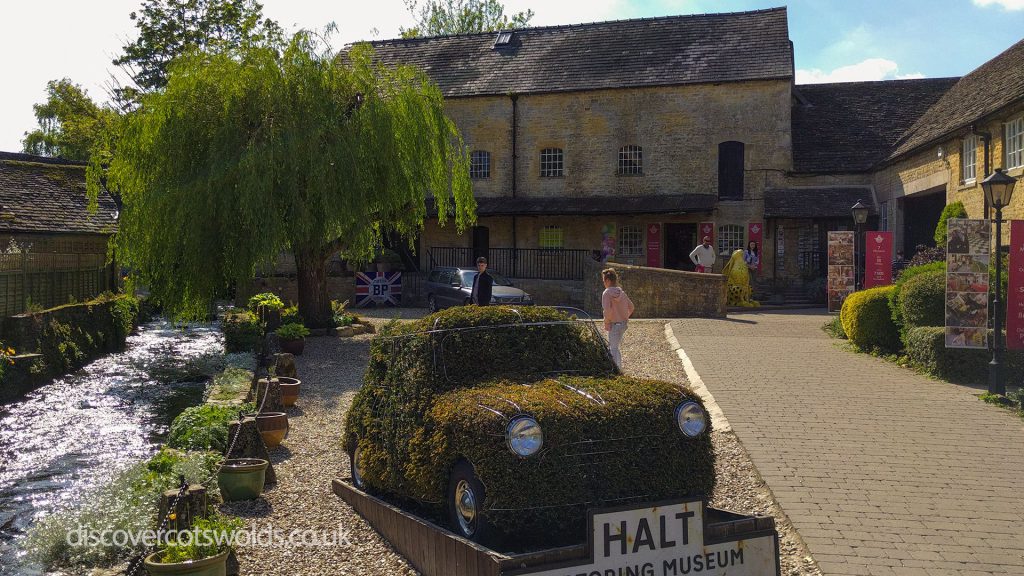 This museum is a must-visit for anyone with an interest in classic cars. It houses over 100 vintage and veteran vehicles, as well as a collection of motoring memorabilia.
Events and Festivals
Throughout the year, the Cotswolds play host to a number of events and festivals celebrating everything from food and drink to art and music.
Here are some of the most well-known:
The Cotswold Show in Cirencester Park
This is one of the biggest events in the Cotswold calendar, and takes place over two days in early July. The show features hundreds of attractions, including live music, horse riding displays, falconry displays and much more.
Winchcombe Christmas Festival
A local classic, the Winchcombe Christmas Festival takes place every December and is a great day out for all the family. With carol singing, Morris dancers, street entertainers and over 70 lit Christmas trees, it's the perfect way to get into the festive spirit.
Cornbury Music Festival
This annual music festival takes place in Great Tew Park in Oxfordshire, and features a range of well-known musical acts. Roughly 20,000 people turn out every July to enjoy the festivities.
Cheltenham Literature Festival
This is one of the UK's biggest and most prestigious literature festivals, and takes place over several days in late October. The festival welcomes world-famous authors, poets and speakers, and offers over 500 events to choose from.
Fantasy Forest Festival
Playing to The Cotswolds' historic significance, the Fantasy Forest Festival is a mediaeval-inspired sci-fi extravaganza that's perfect for the whole family. It takes place mid July and features everything from re-enactments to memorabilia markets.
The Five Best Villages to Visit In the Cotswolds
The Cotswolds is home to many gorgeous villages and towns to explore, each with their own unique character. Here are the five best, in no particular order:
Blockley
Blockley is a beautiful village located in the heart of the Cotswolds. It's built upon a series of terraces above the valley of the Knee Brook and is surrounded by grazing sheep and open pastures. The village offers a window into England's mediaeval landscape, with many of its buildings dating back to that time period. Of particular interest are the Old Silk Mill and the Ribbon Mill buildings, which testify to the village's past as a centre for wool and silk production.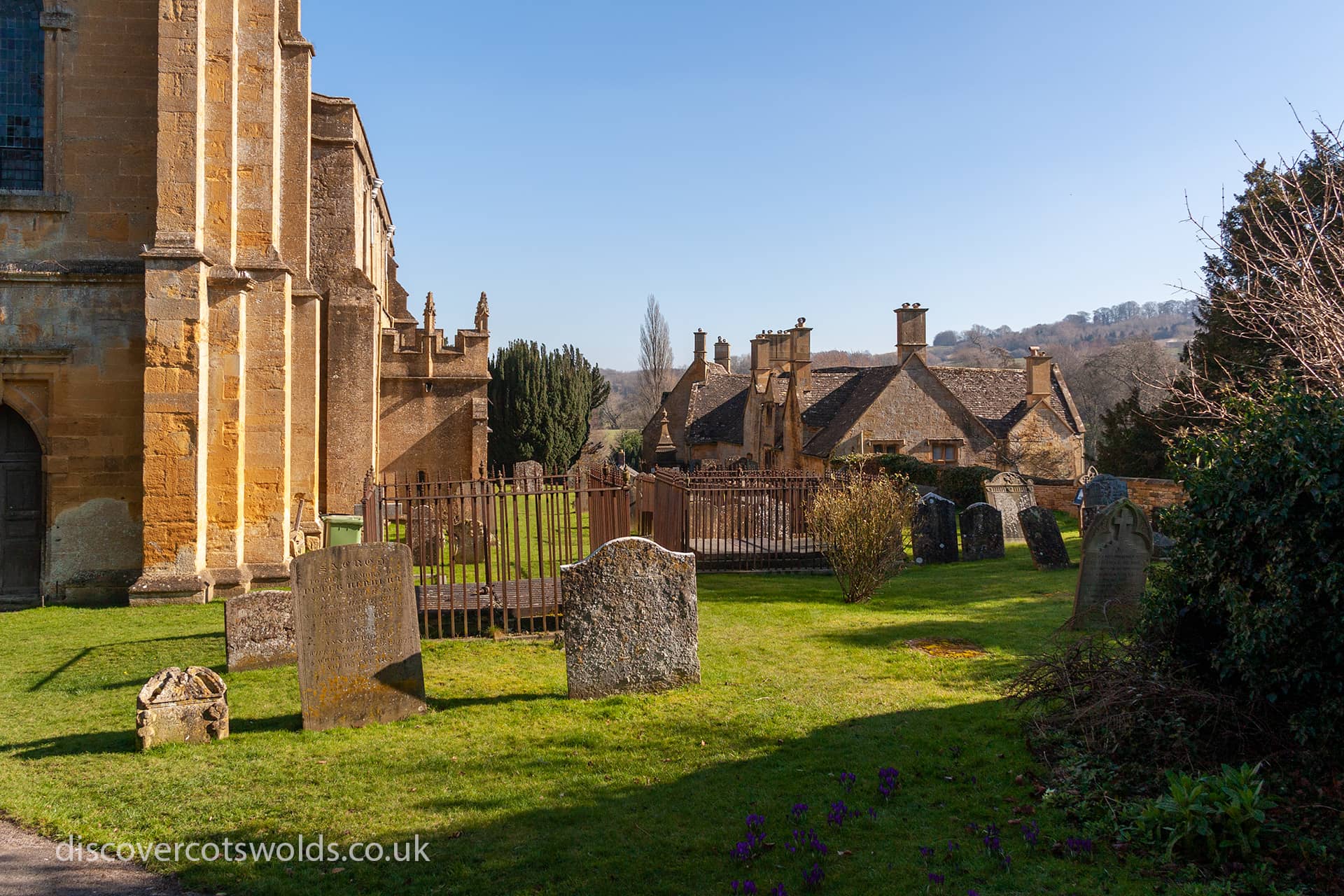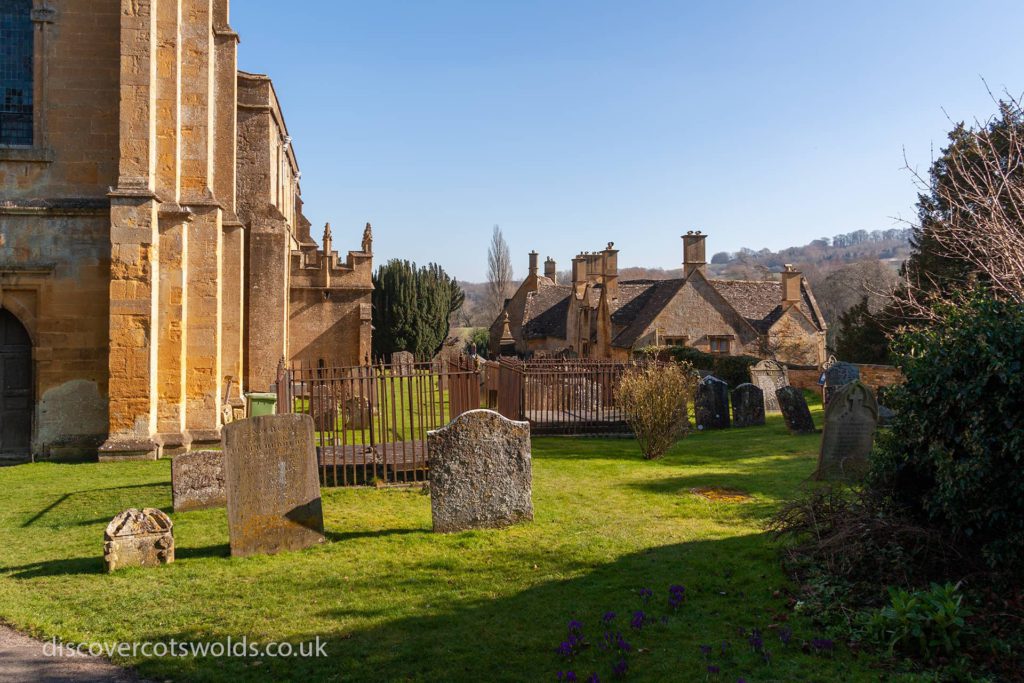 Chipping Campden
Chipping Campden is a small market town in the Cotswolds that's renowned for its well-preserved mediaeval and Tudor buildings. The Market Hall, built in 1627 as a covered space for local traders to sell their wares, is a must-see when in the area.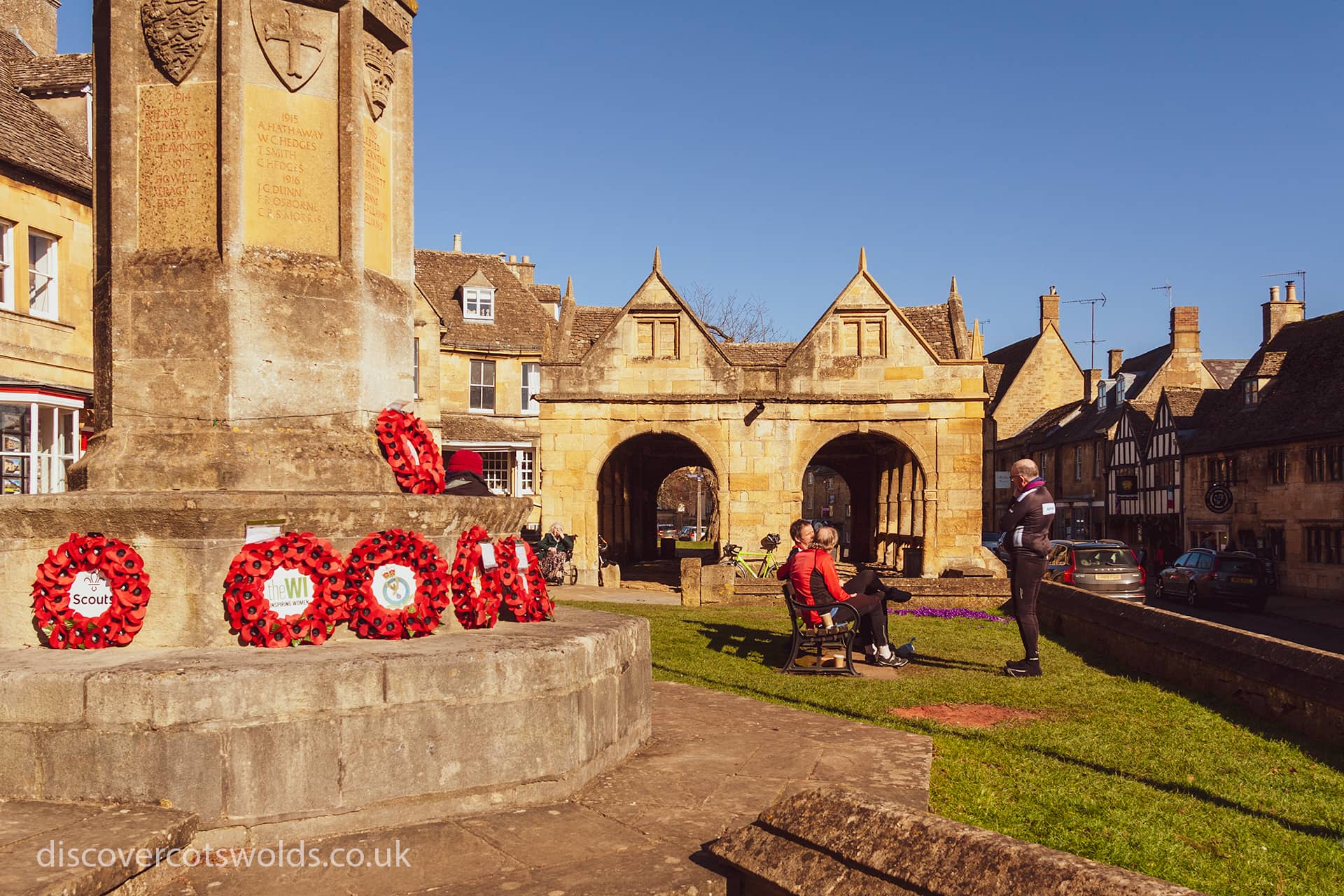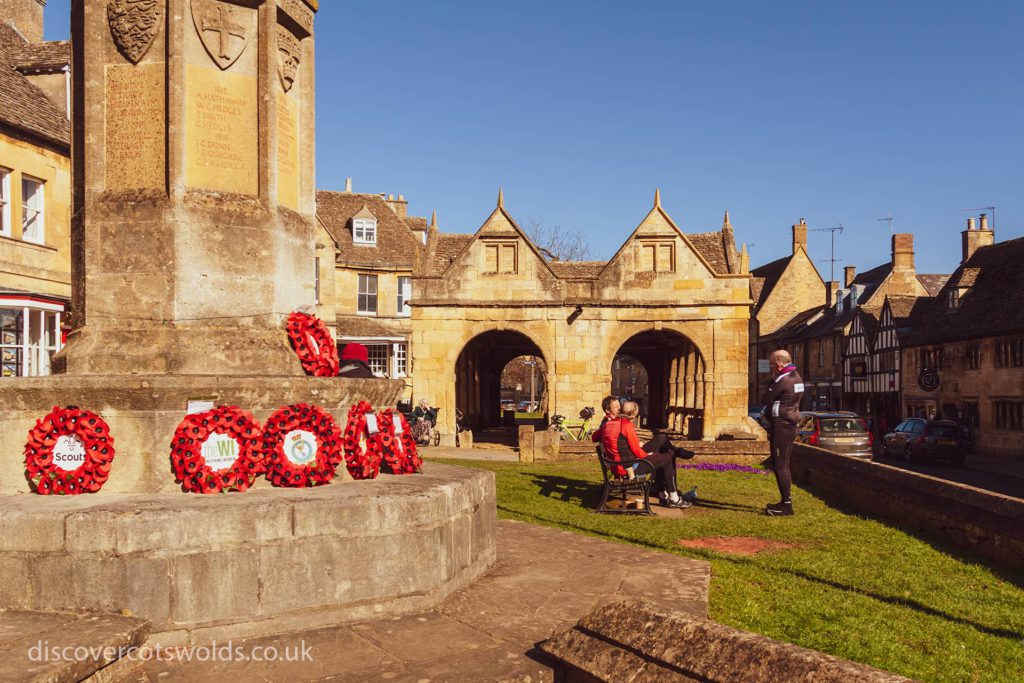 Painswick
Painswick is a picturesque village often referred to as the "Queen of the Cotswolds". It's well known for its wool churches – buildings constructed from local wool in the 15th and 16th centuries. The village is also home to the Painswick Rococo Garden, a stunning 18th century garden that's open to the public.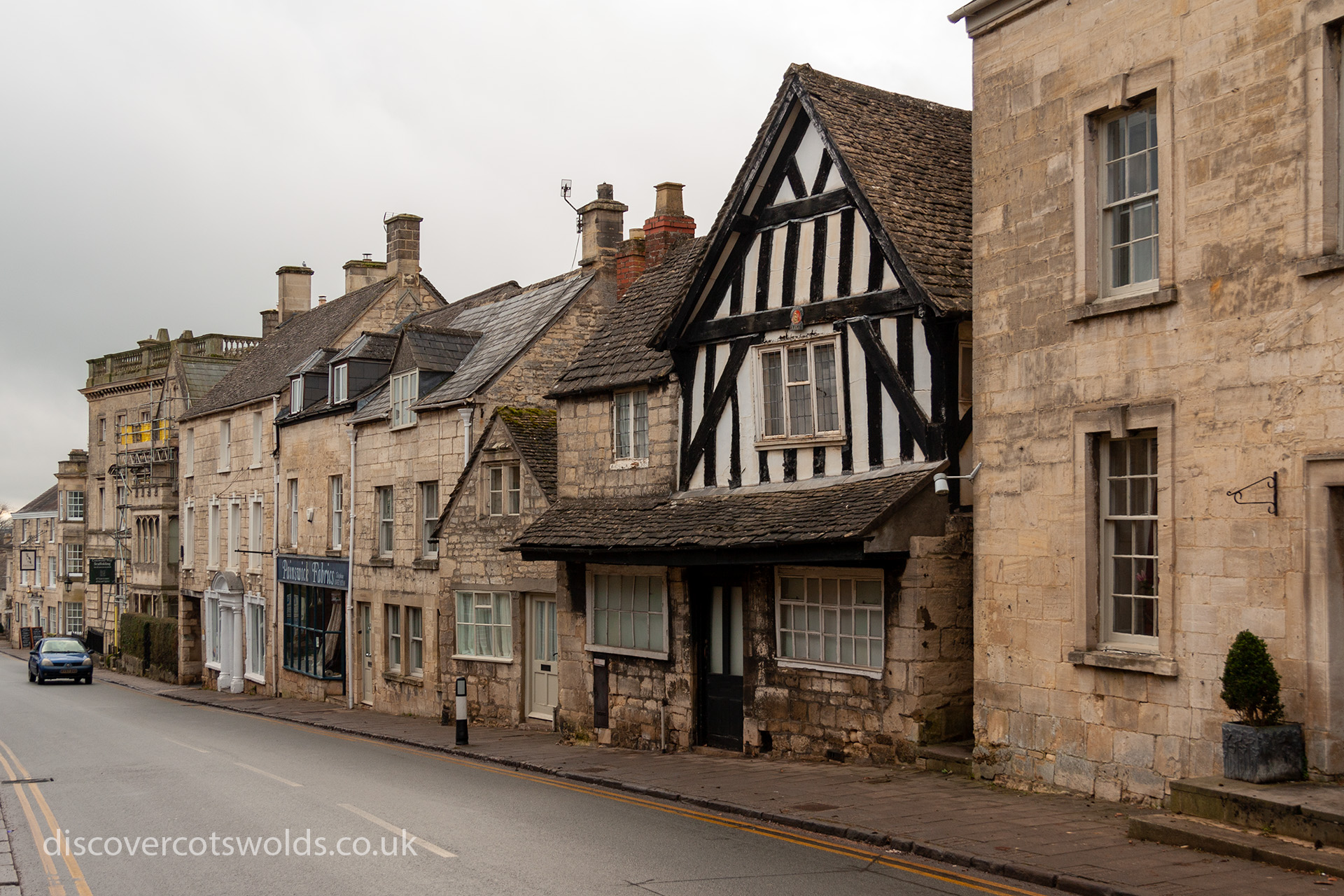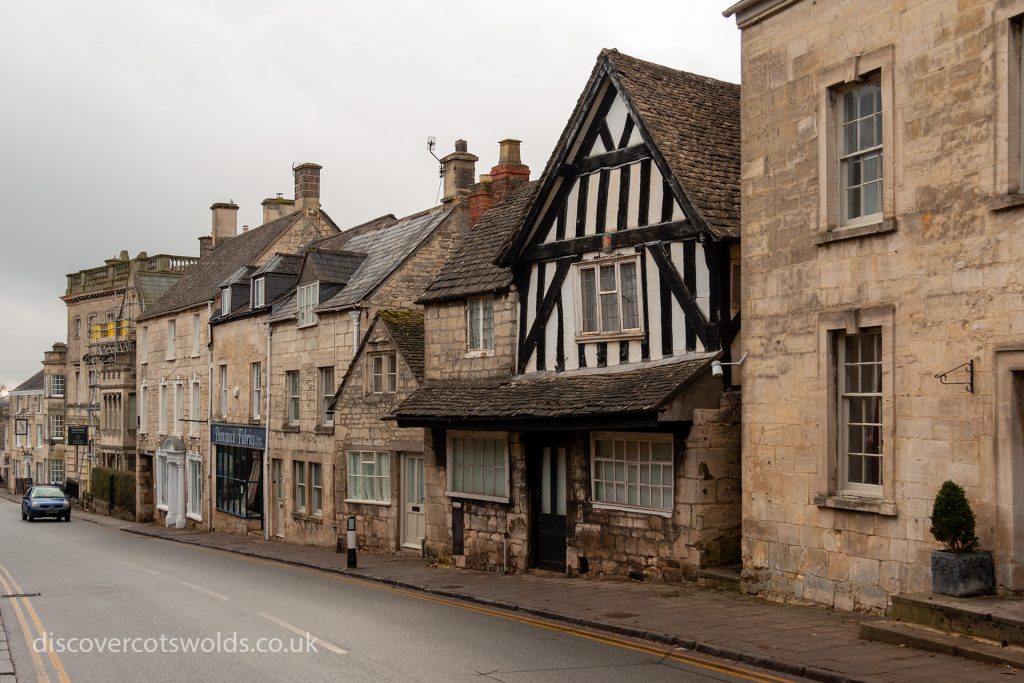 Bourton-on-the-Water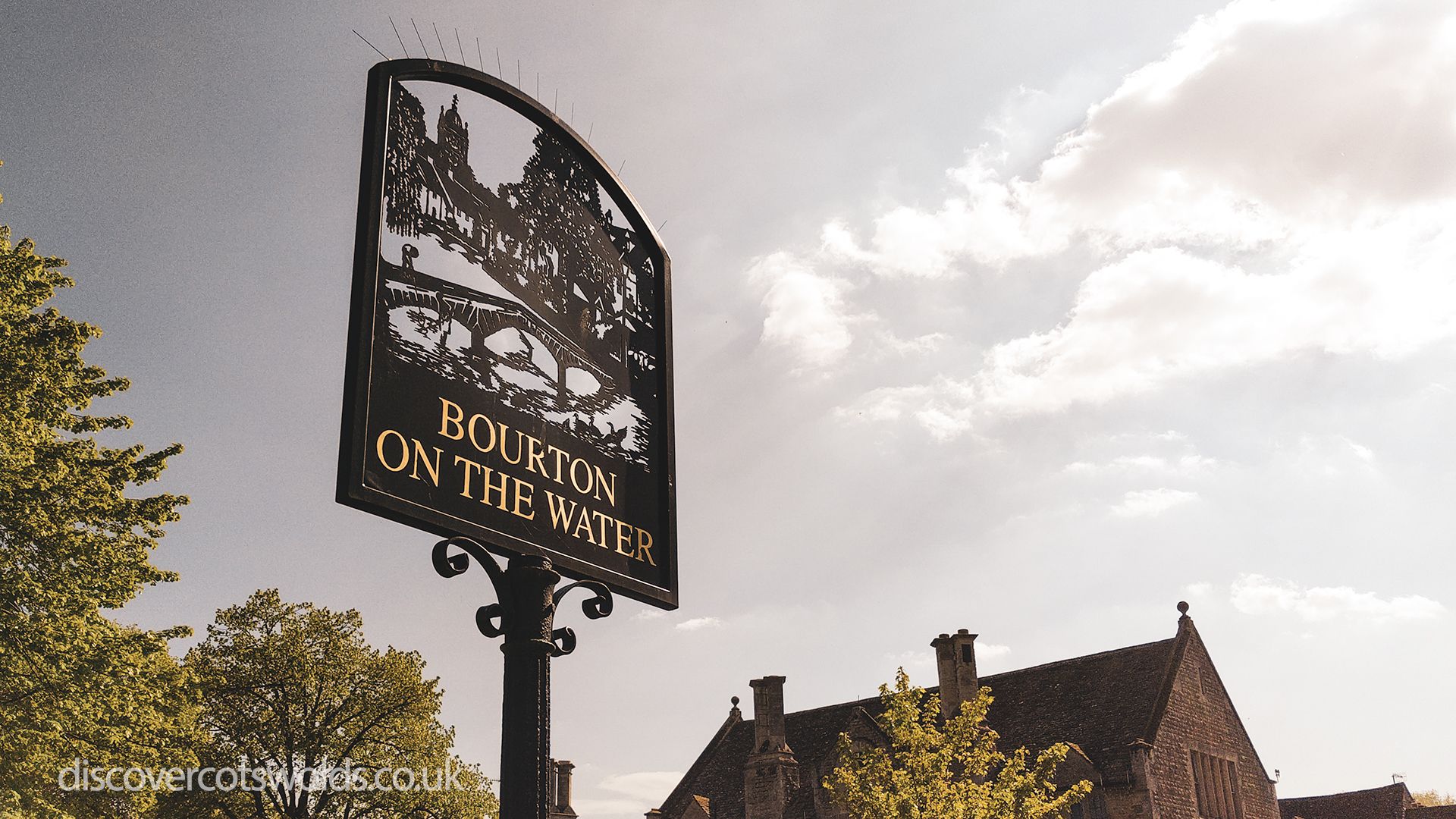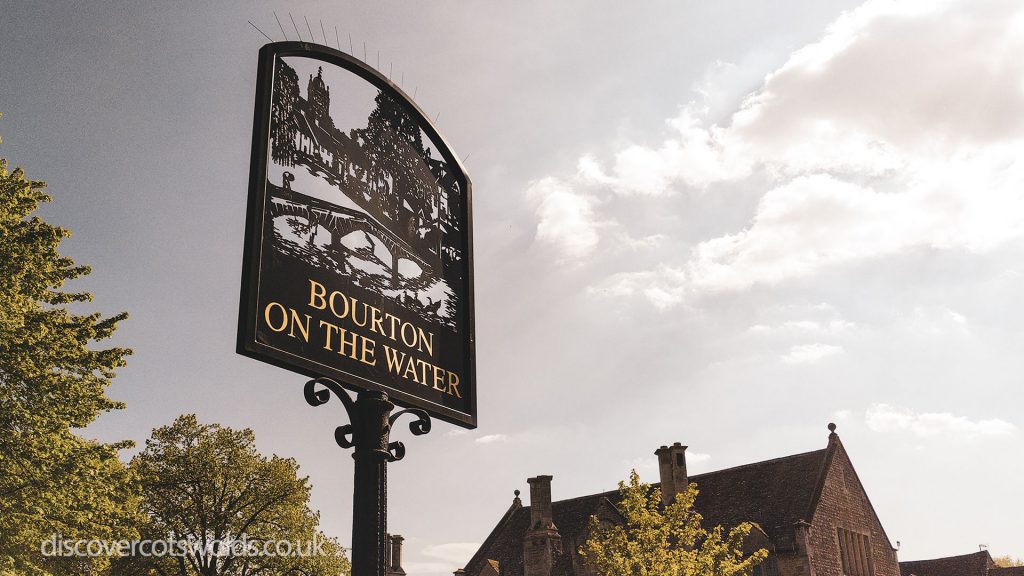 Bourton-on-the-Water is a village often described as the "Venice of the Cotswolds" due to its network of canals and riverbanks. The village is a popular tourist destination and is home to a number of attractions, including the Birdland Park and Gardens, which is home to over 500 different bird species.
Stow-on-the-Wold
Stow-on-the-Wold is a market town in the Cotswolds that's famous for being one of the largest towns in the region. The town is home to a number of historic buildings and is a popular destination for antiquing and shopping.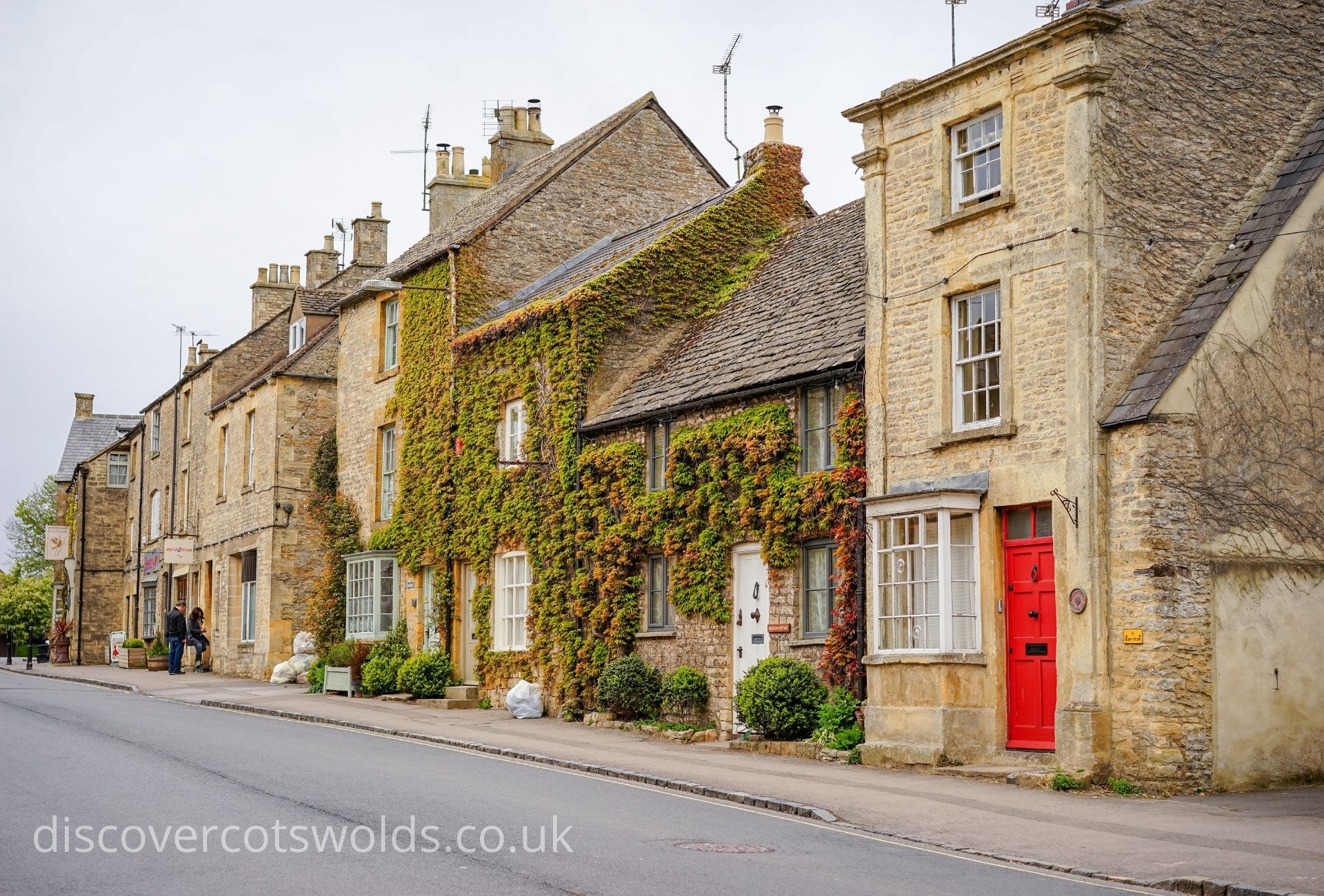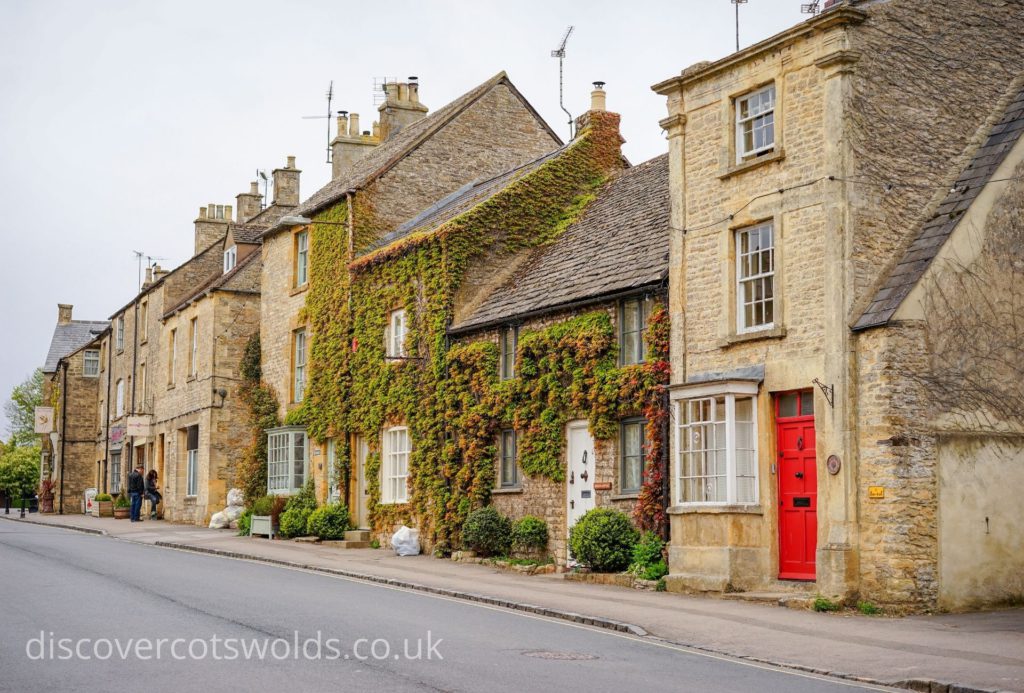 So now you have the answer to where is the Cotswolds, UK and more than just that. Whether you're looking to relax in the countryside or explore England's rich history, the Cotswolds is the perfect destination. With its picturesque villages, beautiful landscapes and wealth of things to see and do, it's easy to see why this region is so popular with visitors from all over the world.
Please be respectful if you are visiting and remember that these towns and villages might seem like something out of a film set but they are home to people.