You know the feeling, you're sat there thinking 'what are some things to do near me?'
Well obviously that's going to depend very much on where you are but if you're looking for things to do in or around the Cotswolds market town of Moreton in the Marsh then, we're here to help.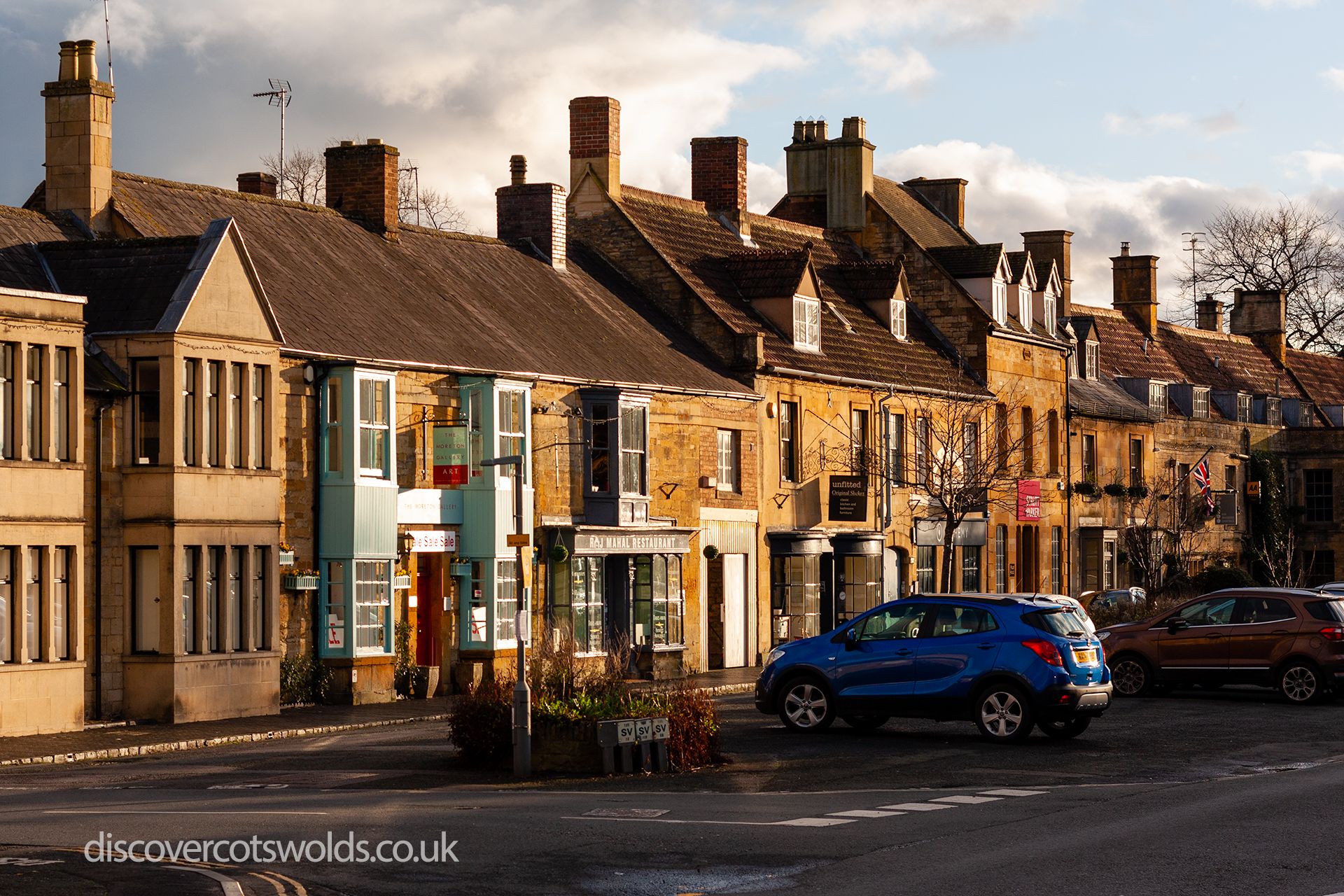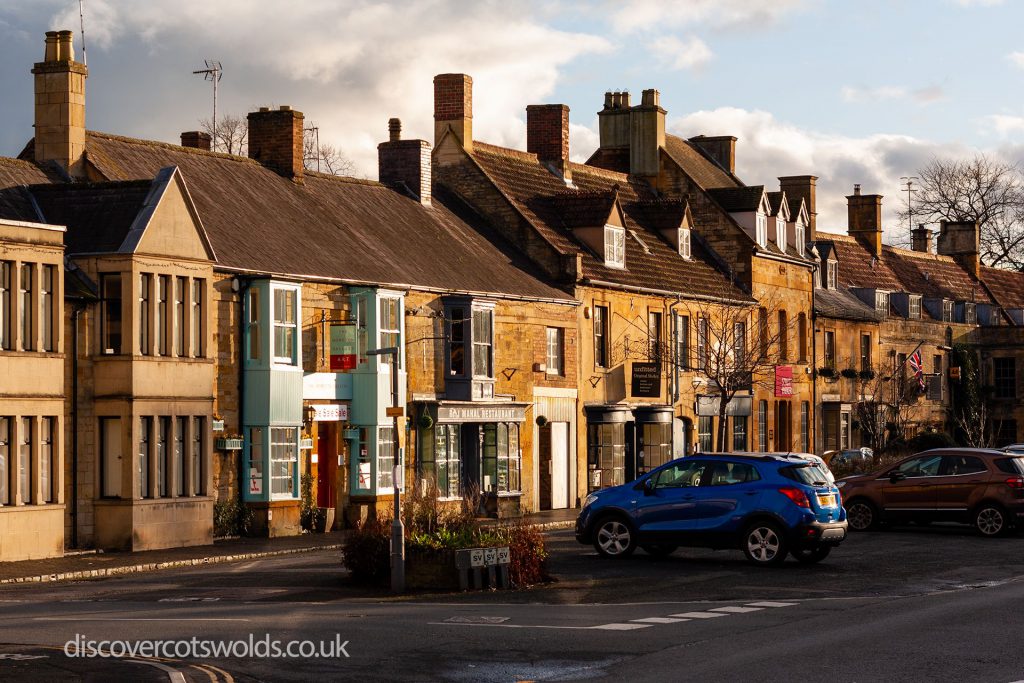 Here's a list of exciting attractions and places to visit, all within a 10 mile radius or Moreton in Marsh, starting with the closest first.
1.6 Miles- Batsford Arboretum
Batsford Arboretum is home to the country's largest private Arboretum (a place with a lot of trees, in case you're wondering) – a selection of trees and shrubs covering 65 acres.
It's easily accessible from the A44 that runs from Moreton in Marsh to Bourton on the Hill and beyond.
As well as being able to tour the grounds, there is a visitors centre with a cafe, shop and plant centre. The Arboretum dates back to the early 17th Century and is now run by a charity known as the Batsford Trust.
It's open every day of the year excluding, Christmas Day, from:
9-5 Mon – Sat
10-5 on Sundays
It's dog friendly which is a great feature and would be sure to keep the kids amused for a day.
Prices (with donation)- £8.95 adult, £7.95 concession, £3.50 kids (ages 4 – 15), £20 family (2 adults, 2 kids).
For more information visit their website.
Tags: Dog Friendly, Good for Kids
2 Miles – Cotswold Falconry Centre
Practically next door to the Arboretum, the Cotswold Falconry centre was started in 1988 and now houses over 130 Birds of Prey.
There are daily demonstrations as well as the chance to walk through the Owl Woods which is a more natural environment to observe the Birds.
The centre is open from mid February until mid November with 3 to 4 displays a day. There are also chances to pay for extra activities and displays on the website. Dogs are not allowed at the centre.
Prices- £12 Adult, £10 Concession, £6 kids (ages 4 – 15), £30 Family
For more information visit their website.
Tags: Good for Kids
4.3 Miles – Chastleton House and Garden
Chastleton House is a 400 year old Jacobean House and Gardens, built in the 1600's and now owned and managed by the National Trust.
It's one of the only National Trust sites that has focused on conservation rather than restoration, which means that there has been little change to the house in modern times, giving you an unspoiled look into how the house was built and used.
You can pick up a special explorer pack for kids to keep them amused during your time touring the house and gardens. The garden features a Topiary and a Croquet area in the summer months and you can get a free guided tour of the gardens.
Opening months are March to October with a few opening weekends in December. Website says dogs allowed in fields only so it doesn't really count as a dog friendly location.
Prices – Free for National Trust members. Non-members: House and Garden – £10.50 Adult, £5 kids, £27 Family. Garden only £4 adult, £2.50 kids, Family £10 (prices need updating for 2020).
For more information visit their website.
Tags: National Trust, Good for Kids
7.2 Miles-Broadway Tower and Country Park
Broadway Tower and Country Park consists of the 65 foot high Broadway Tower with fantastic views of over 16 counties, spanning 62 miles, including of course most of the Cotswolds area of Outstanding natural beauty.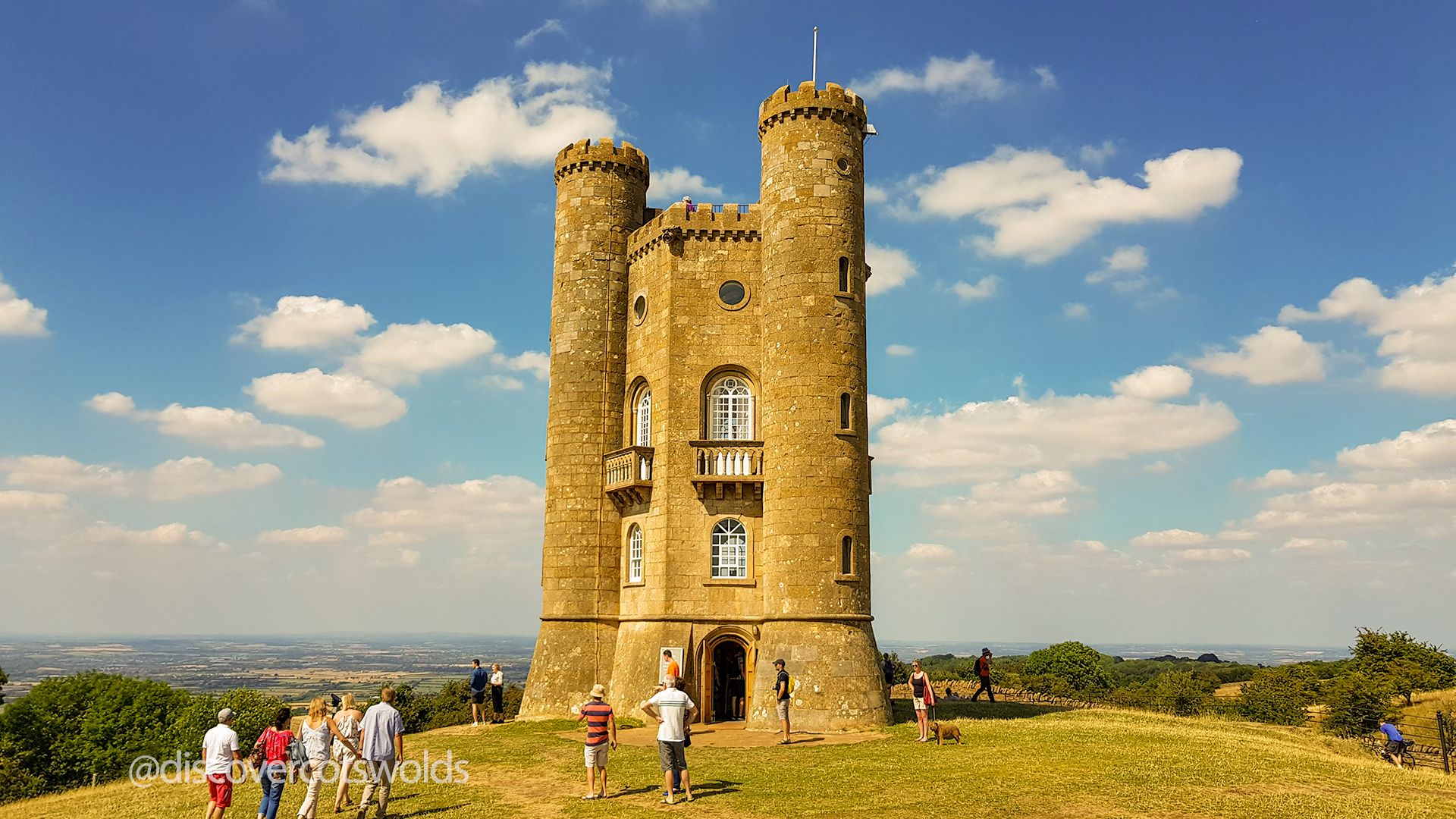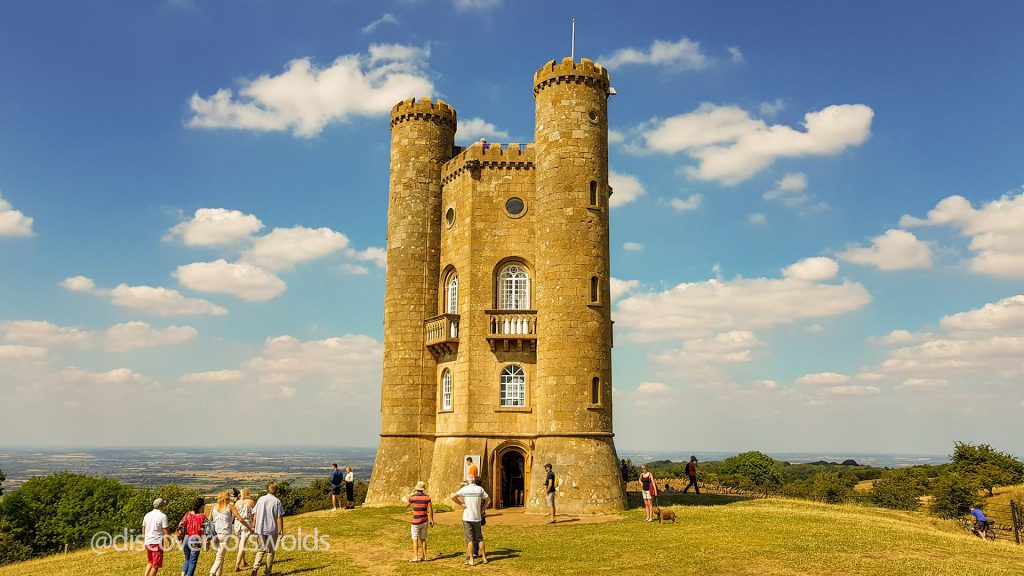 The Tower is located in a country park along the Cotswold Way and also has a Cafe as well as a Nuclear Bunker to visit.
The Tower was built in the 18th century, designed to give a dramatic outlook on a pre-medieval trading route. You can read more about Broadway Tower here.
Each floor has a different exhibition showing the history of the Tower, culminating in the roof viewing platform giving you amazing views across the landscape.
Red deer may be spotted from June onwards in the grounds of the park .
There is an on-site cafe which is dog friendly and a cold war Nuclear Bunker buried 15ft under the ground (makes sense to put a bunker underground…).
The Tower and cafe are open every day of the year, except:
Christmas Day
Boxing Day
New Year's Day.
The opening times are:
9-5 for the cafe
10-4 for the Tower
10-4:45 for the Bunker on Weekends and Bank Holidays only.
Prices- £5 adult, £3 kids (ages 6 – 16), free under 6, £14 Family (2 adults, 2 kids). £4.50 for Bunker tours.
For more information visit their website.
Tags: Good For Kids, Dog Friendly
8.2 Miles – Cotswold Motoring and Toy Museum
Cotswold Motoring Museum is situated in the picturesque village of Bourton on the Water. It's designed to be a journey through the motorcars of the 20th Century, complete with vintage cars, classic cars, caravans and motorbikes.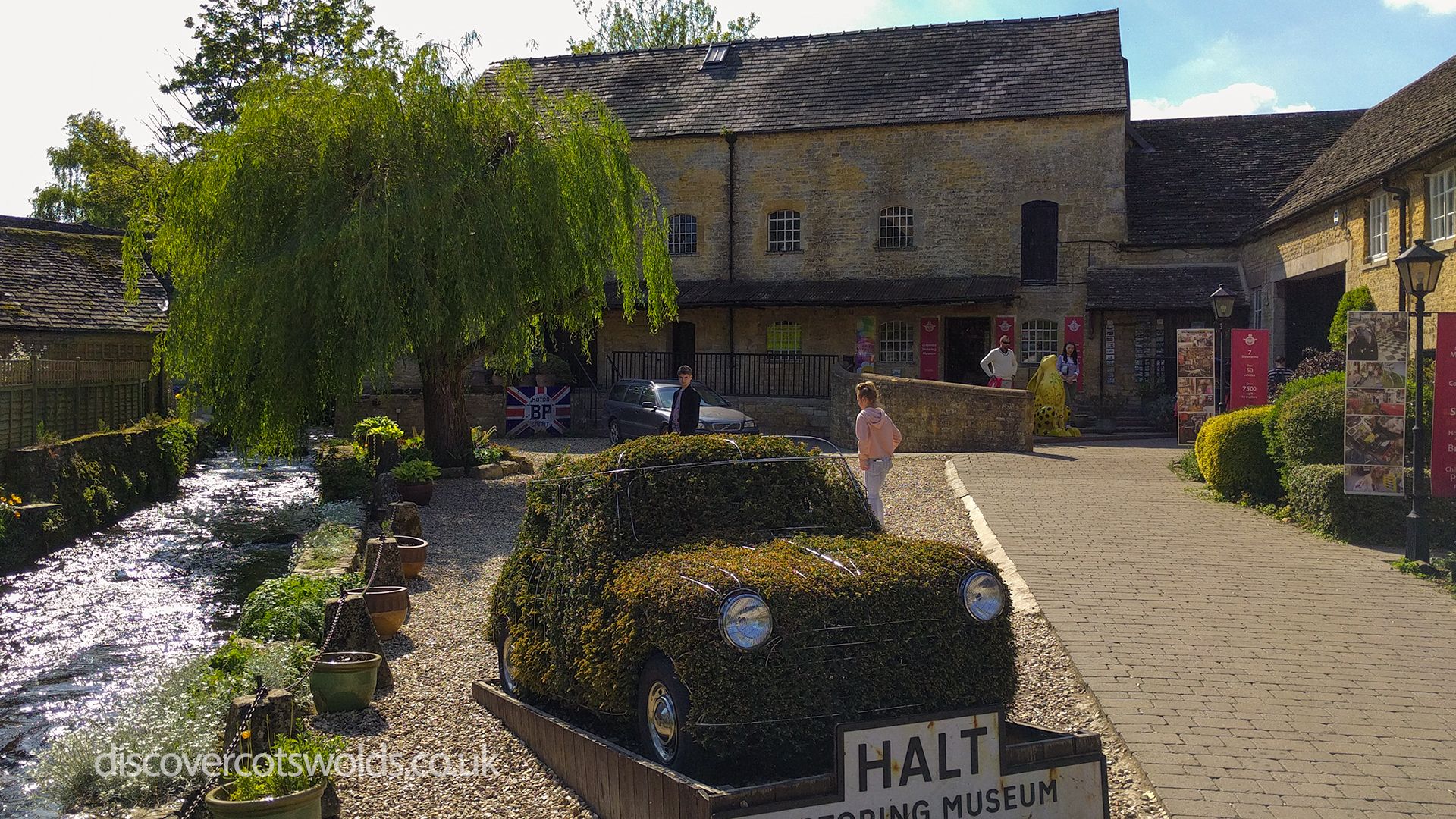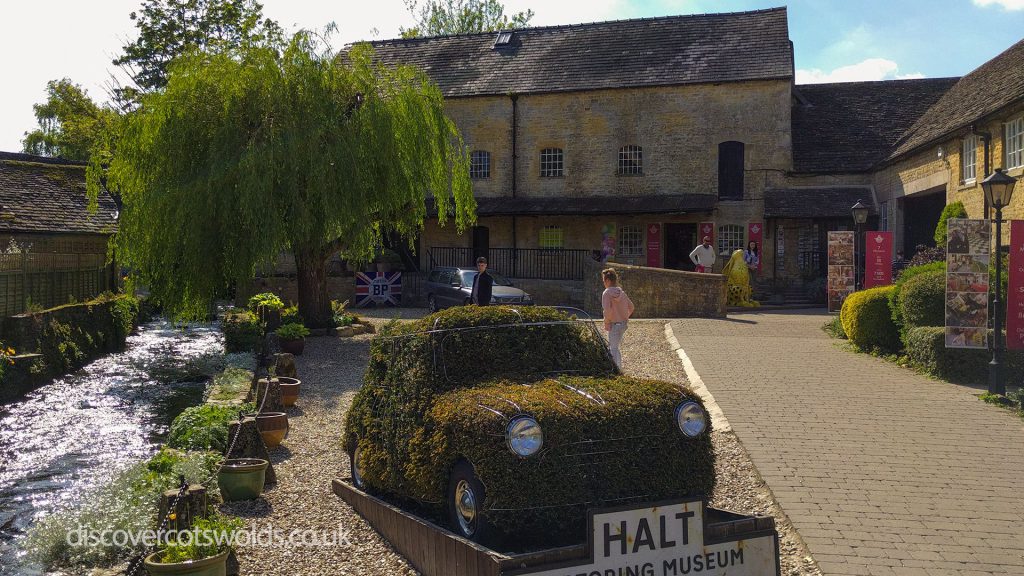 Possibly most importantly, it's the home of the famous Brum!
There are 7 showrooms over 7500 square foot where you can discover over 50 classic and vintage cars. The Museum is dog friendly too.
It's open from 15th Feb until mid December and is open 10am-6m daily.
Prices- £6.25 adults, £4.50 Kids (ages 4-16), under 4's free, £19.75 Family
Tags: Good for Kids, Dog Friendly
8.3 Miles – Bourton on the Water
Bourton on the Water is known as the Venice of the Cotswolds and is one of the most popular villages in the area.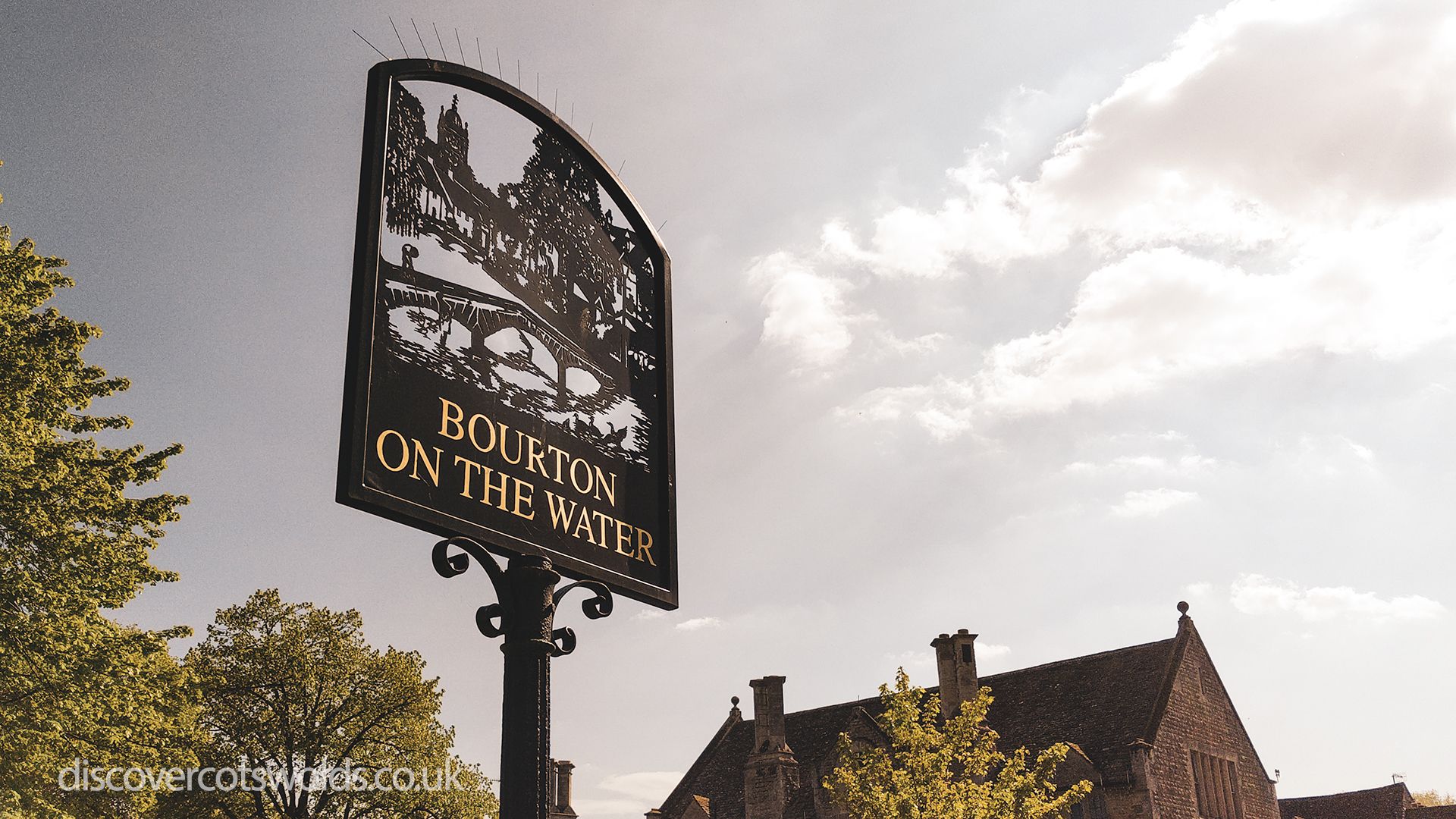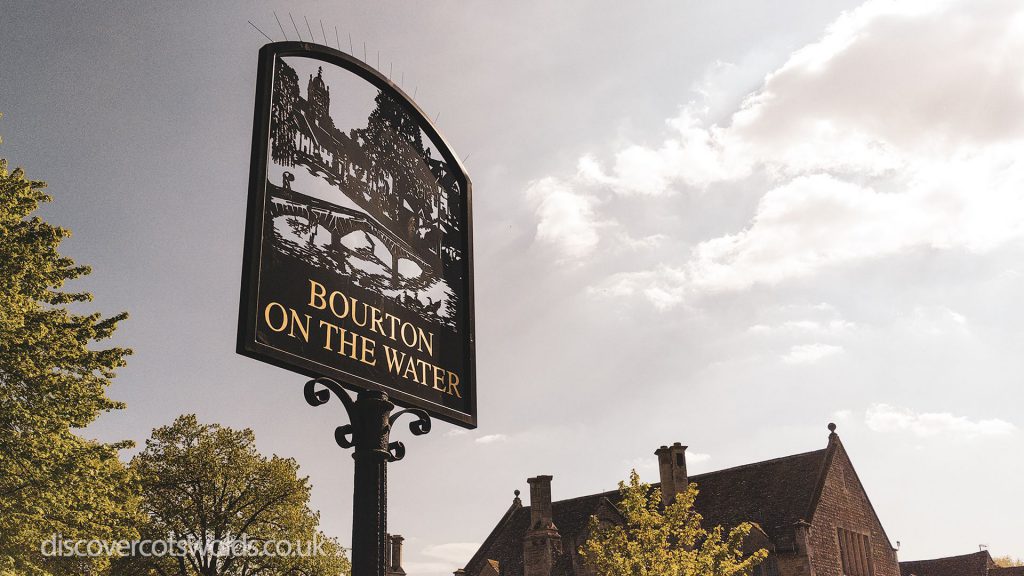 It sits on the river Windrush and it's main features consist of the many small bridges which cross the river in the centre of the village.
Bourton is usually buzzing with day visitors and has lots of quirky shops as well as places to eat.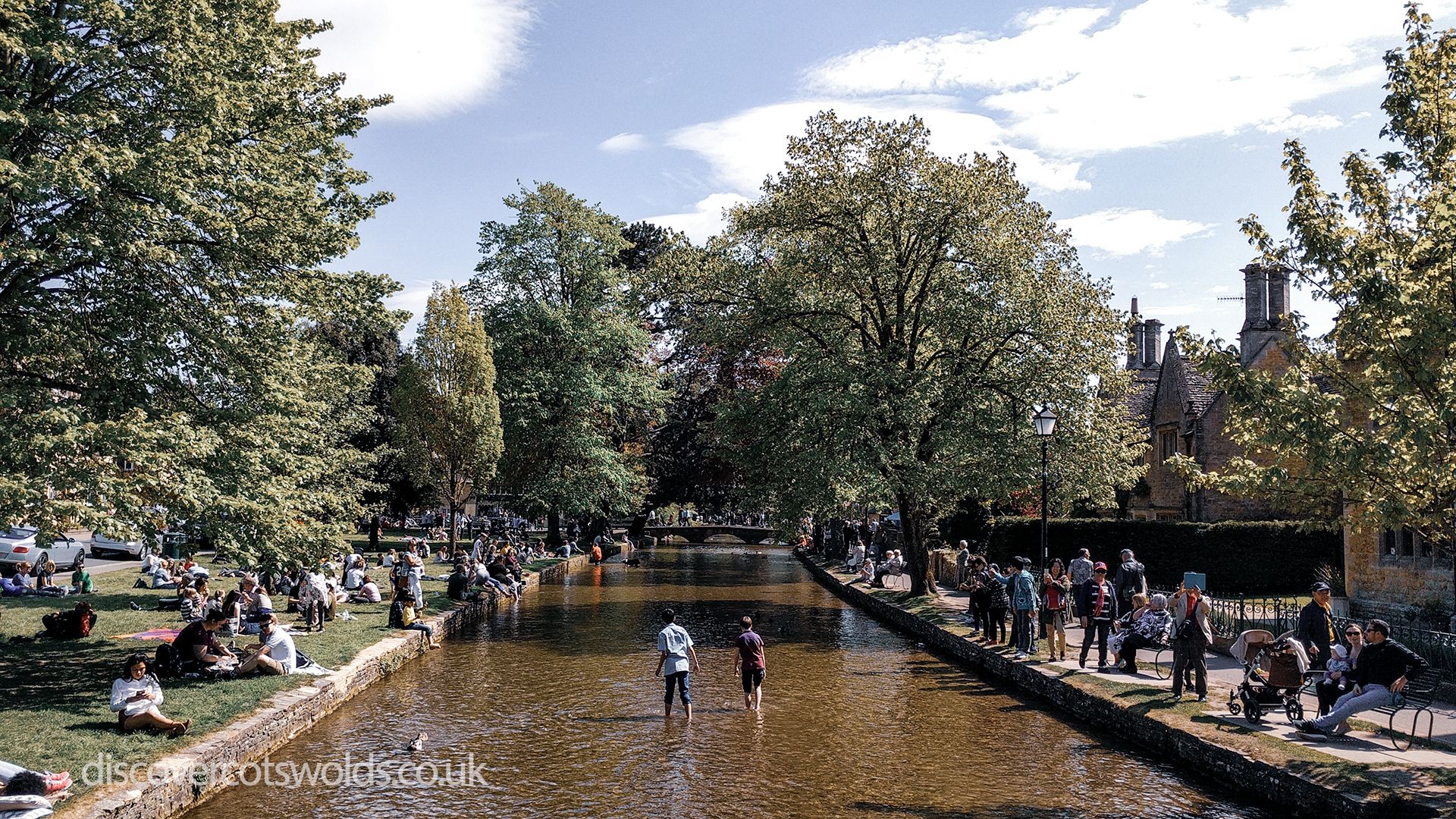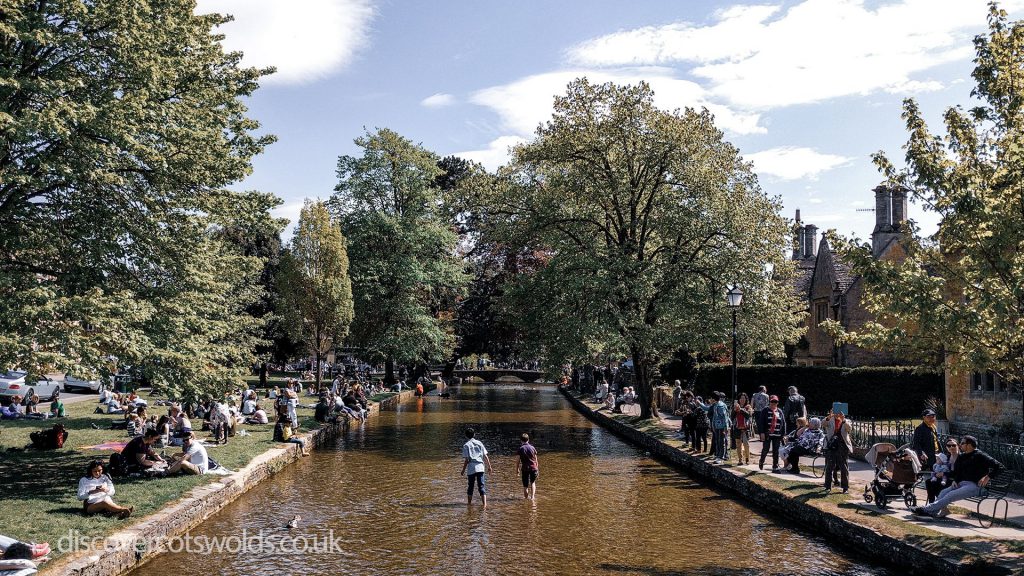 A number of the other tourist attractions in this list are located here including the Cotswold Motoring Museum, Model Village and Railway and the Birdland Park and Gardens.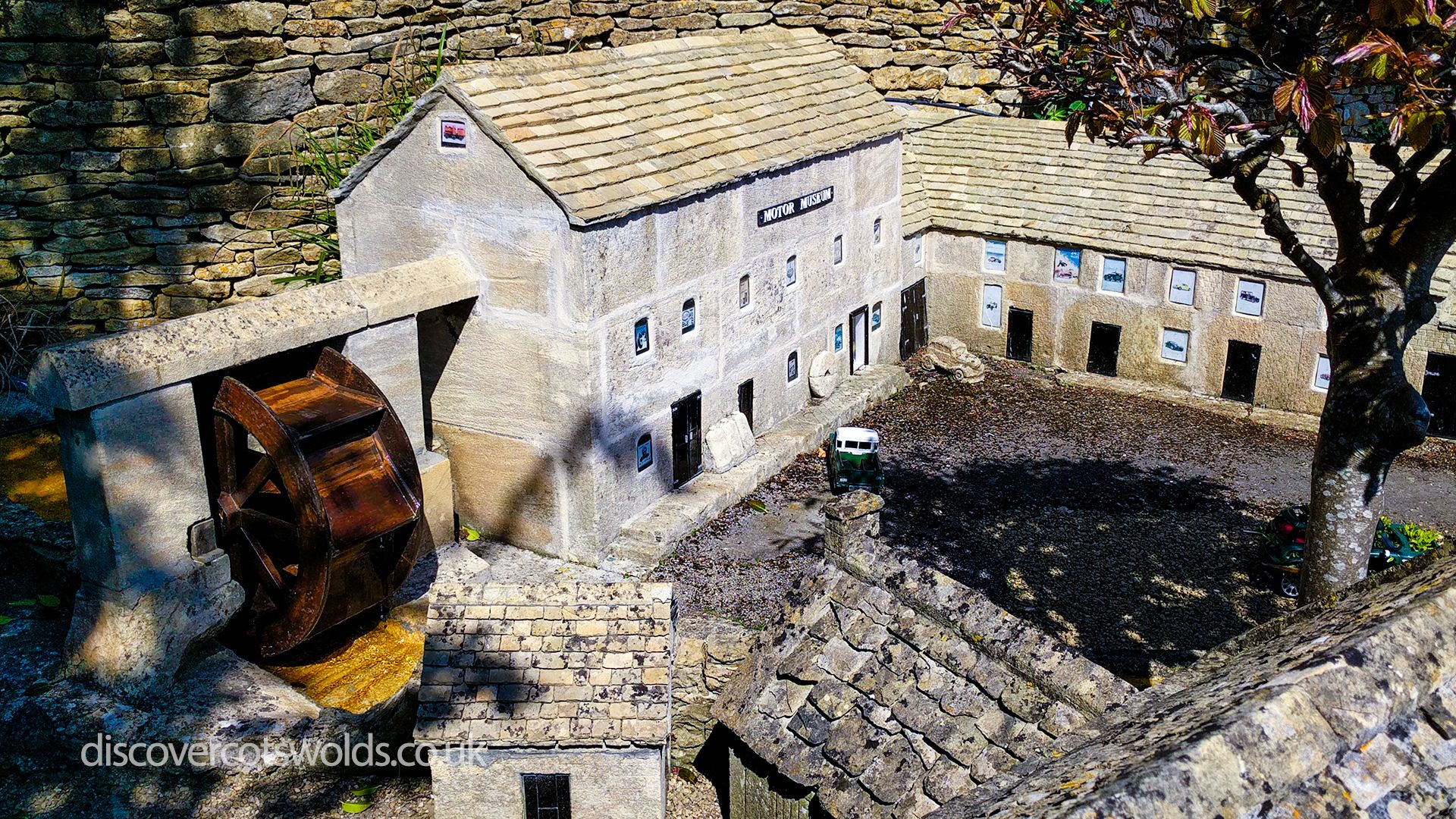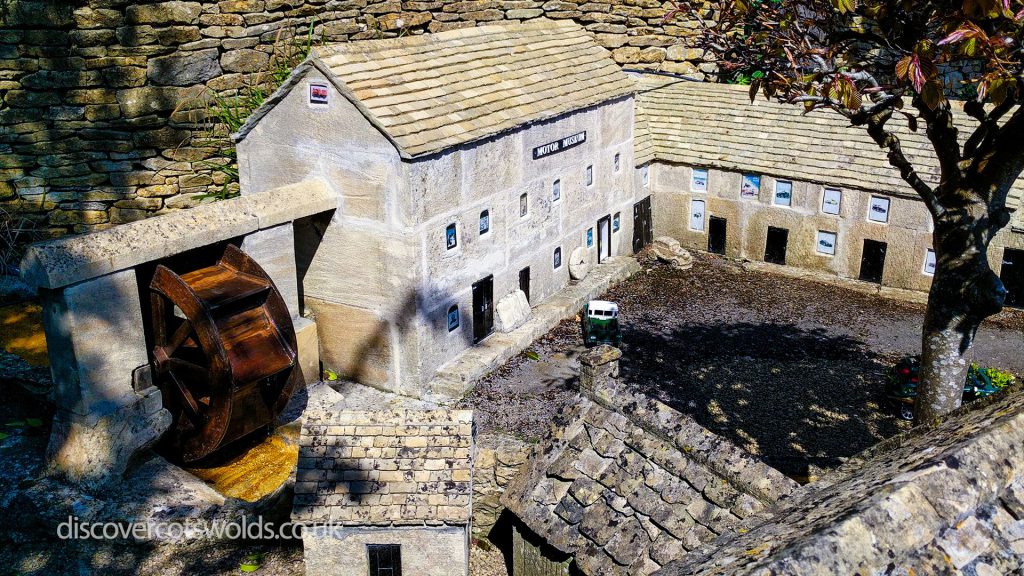 Price – Free (except for parking charges)
Tags: Good for Kids, Dog Friendly
8.3 Miles – Bourton Model Village
The Bourton Model Village is a replica of Bourton on the Water which is built at a one ninth scale of the actual Village. The model village itself is Grade II listed.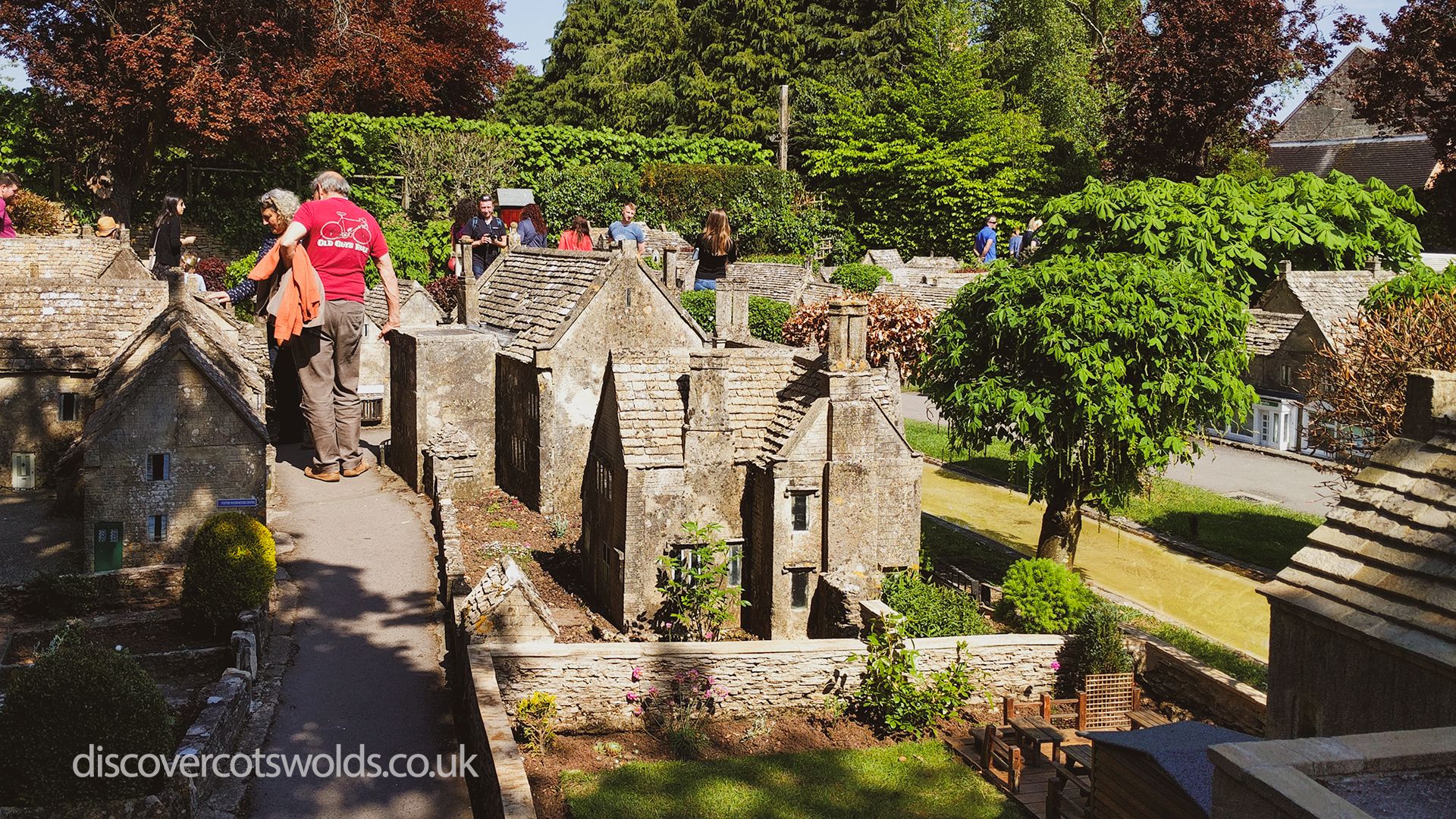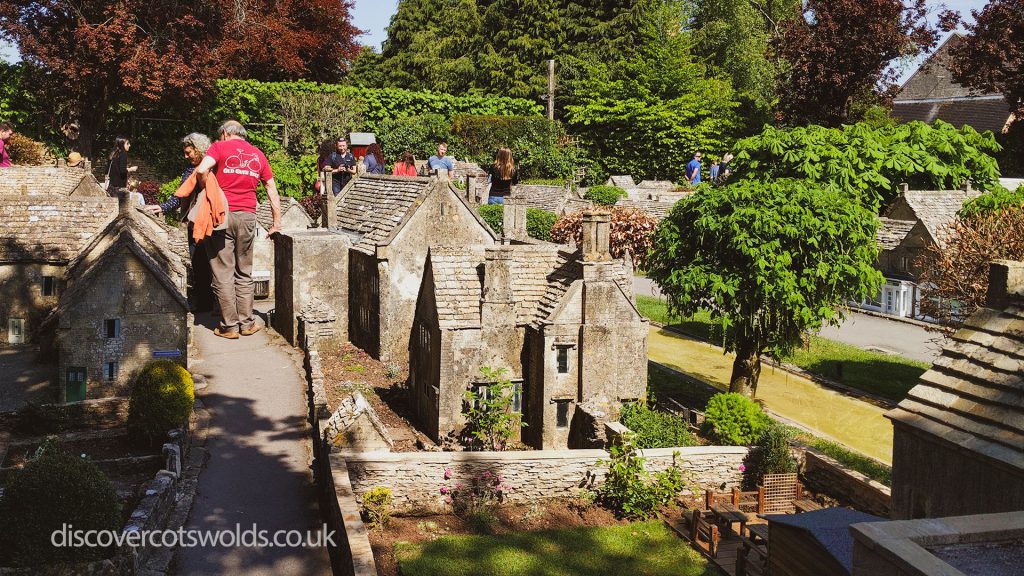 The Model Village was opened in 1937 and took 5 years to build. The Village is famous for it's mini Bonsai style tree's which are pruned to replicate the scale of the model. See if you can spot the model village's model village. It a gets a bit Inception like…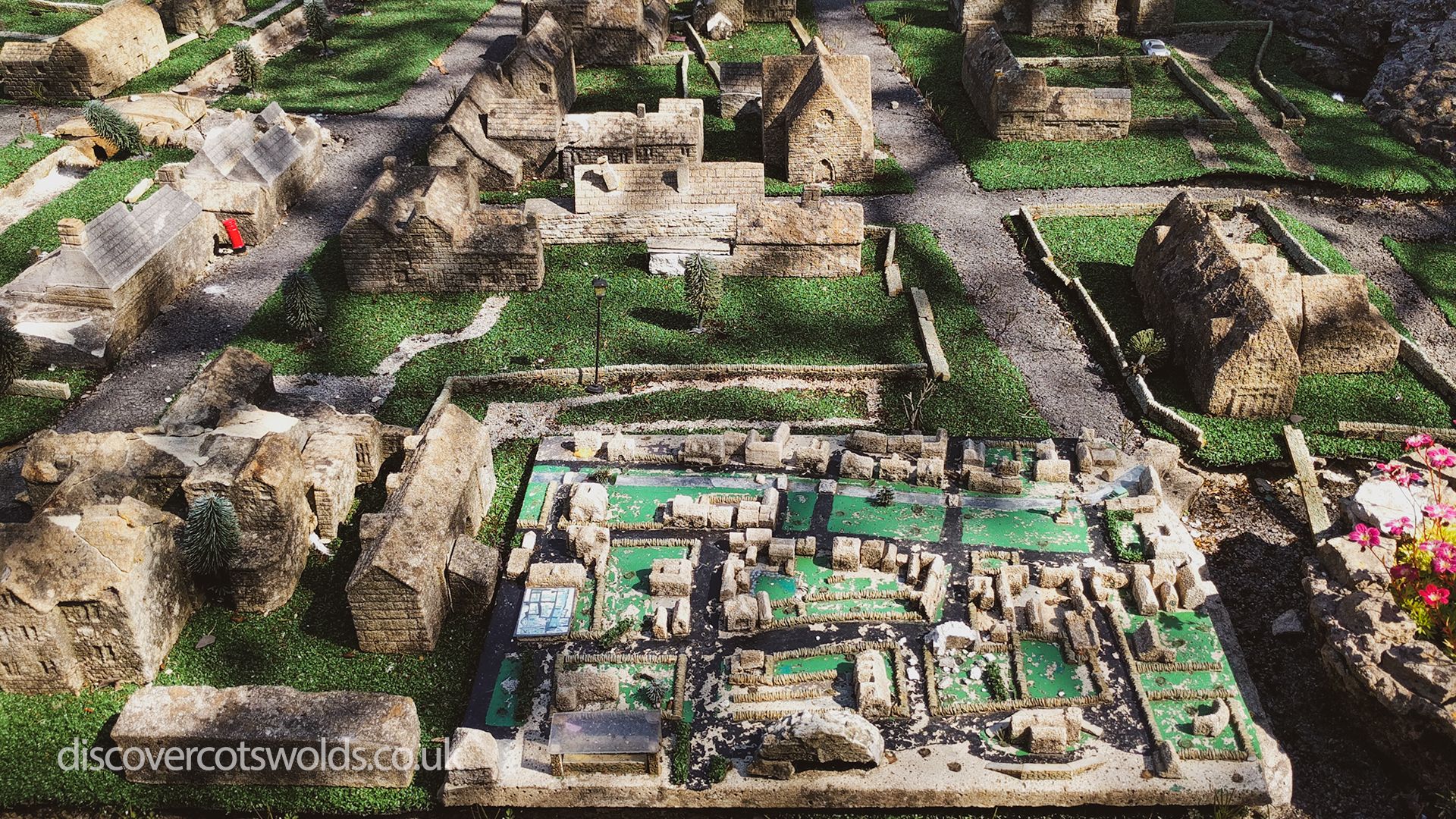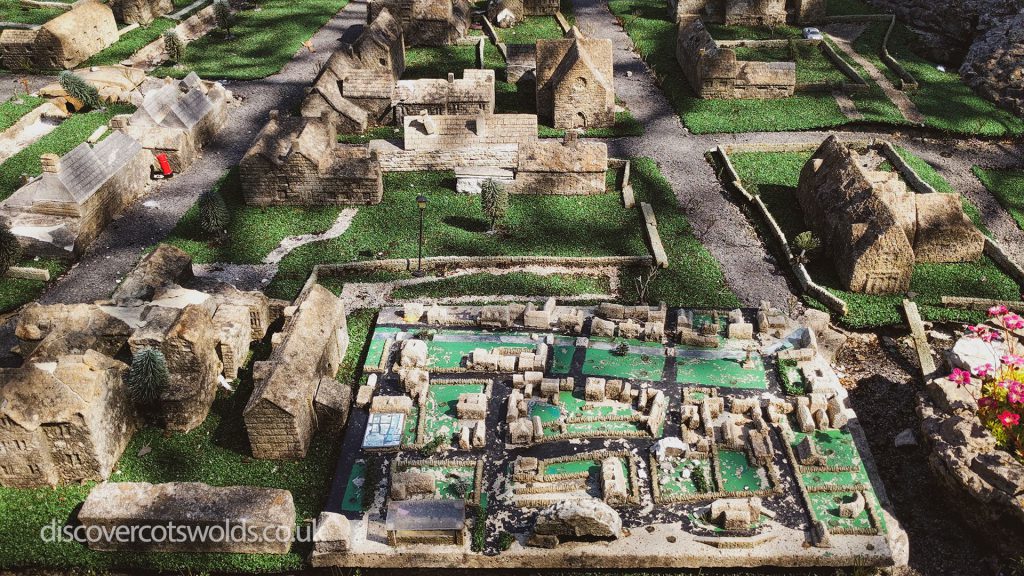 It aims to be open all year (weather dependant) but dogs are not allowed and there are restrictions on pushchairs and wheelchairs due to the size of the replica paths and roads.
The Village is child friendly, although given the strict instruction for what kids can and can't go near, we wouldn't want to be the ones responsible for the little one breaking a tiny house!
Price- £3.60 Adult, £2.80 Kids over 3, £3.20 over 60
8.4 Miles – Birdland Park and Gardens
Birdland itself is set in 9 acres of garden and woodland surrounding the River Windrush in the centre of Bourton on the Water.
It houses over 130 species of birds including Flamingos, pelicans, cranes, storks, parrots, owls, pheasants, hornbills and touracos among others.
There is an on site cafe, a Jurassic Area complete with hidden dinosaur models and 2 acres set aside as a nature reserve where people have observed rabbits, foxes and deer as well as other animals. There is a small outdoor and indoor kids play area.
Birdland is open daily from 10am, closing only on Christmas day with varied closing times depending on time of year.
Surprisingly, compared to most other places dealing with animals, dogs are also allowed.
Prices- £10.95 Adult, £9.95 Concession, £7.95 Kids (ages 3-15), various family tickets available.
For more information visit their website.
Tags: Good for Kids, Dog Friendly

8.5 Miles – The Lido, Chipping Norton
Chippy Lido as it's affectionately known in the area consists of a 25m heated pool, toddler pool with slide and cafe.
The Lido is run by a charity and relies on donations and fees to stay open. The pool is heated with solar power (as in actually heated, not just warmed by the sun).
Opening months are April to September.
This attraction has the smallest open season, but if you're away in the summer months, it's always good to know of a good local outdoor pool.
There is also an event at the end of each season where they have an annual dog swim where owners can take their dogs into the pool for a swim if you fancy it!
To learn more about Chipping Norton (Chippy), read our blog post on the town.
Prices (peak times)- not currently available.
For more information, visit their website.
Tags: Good for Kids
9.8 Miles – Broadway
The village of Broadway is known as the Jewel of the Cotswolds.
Nestled at the foot of Fish Hill and overlooked by Broadway Tower, this popular village attracts visitors throughout the year.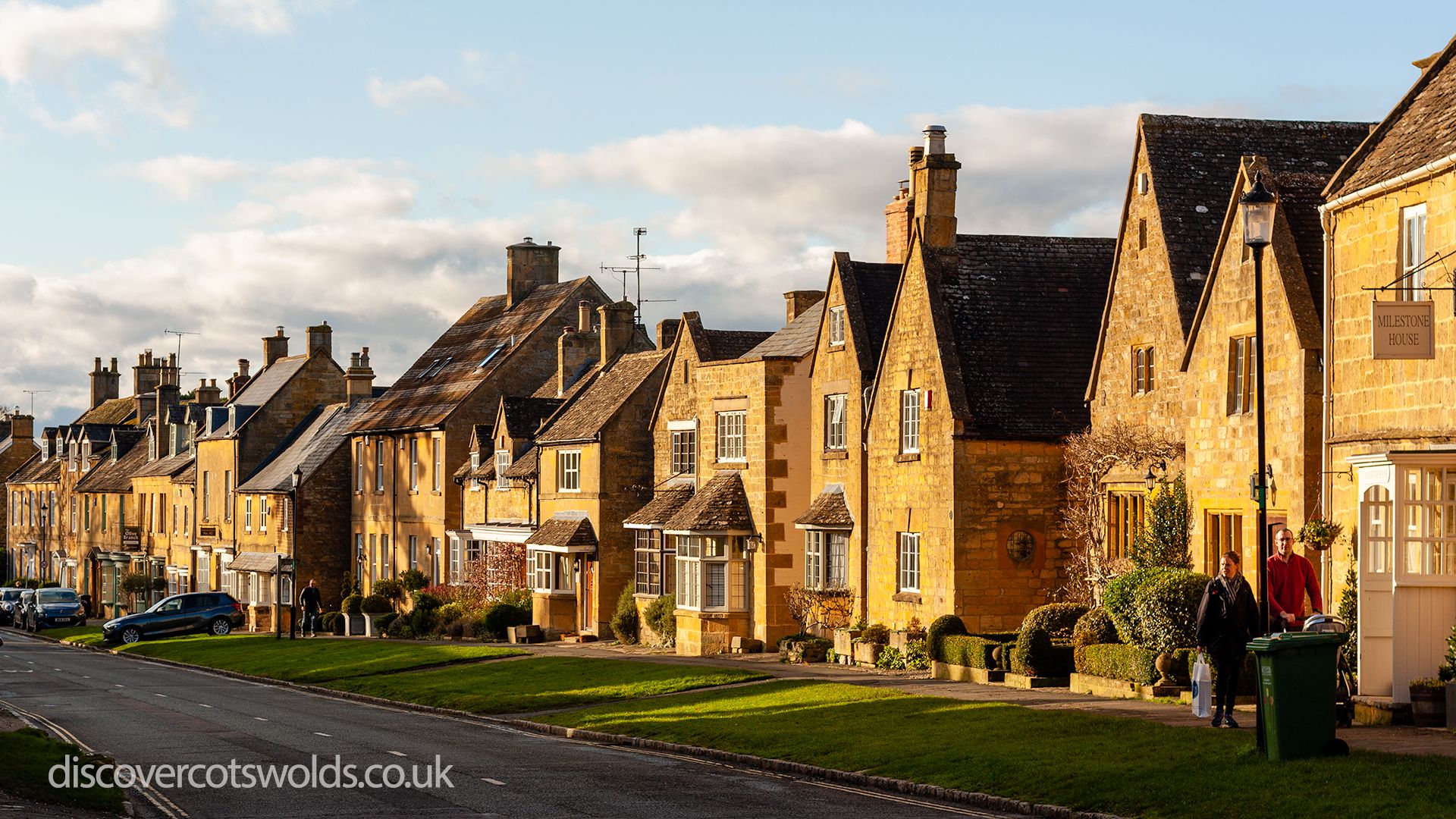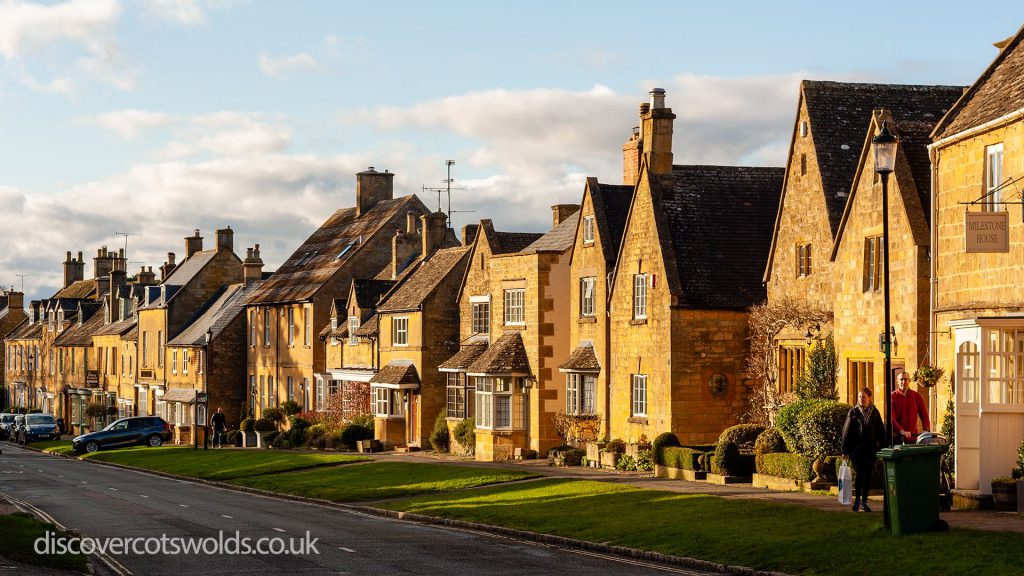 It boasts numerous independent shops, an art gallery and museums among its attractions.
Read more about Broadway here.
Open all year round, entry is free (apart from the cost of parking) and it's exceptionally dog friendly.
Tags: Dog friendly, good for kids
10 Miles – Cotswold Farm Park
Cotswold Farm Park is run by farmer Adam Henson of BBC Countryfile fame.
The farm houses over 50 breeds of rare farm animals and also has large kids play areas, farm shop, cafe, bistro.
Other attractions include Wildlife Walk, farming demonstrations, meet the animals, farm safari, lambing (seasonal), feeding , maze, bouncy pillow, rare breeds through history, its own camp site.
Open early Feb to end October, the farm is just outside the Gloucestershire village of Guiting Power.
For more information, visit their website.
Prices- £13.50 Adult, Senior £12.60, £12.60 Kids (4-15), £9 toddler (2-3).
So there you have it, theme parks, wildlife parks, exciting attractions (and some tiny ones) and outstanding natural beauty, all within a 10 mile radius of Moreton in Marsh.
Hungry?
If the thought of all that has given you an appetite, check out our suggestions for some must visit restaurants in the Cotswolds.