As we edge closer to the end of a year that, for most of us at least, we'll be glad to see the back of, we're doing our best to stay positive and count the highlights.
This year, in particular, it's been a case of quality over quantity, and with fewer opportunities to do anything, our expectations have increased exponentially – we can more or less count on one hand the number of times we've been 'out out' to eat, and when we do, we want it to be really good.
With exactly those expectations, we were delighted to receive an invitation to visit Victoria's restaurant. A recent addition to Cheltenham's dining scene, Victoria's sits within the Queen's hotel on the corner of Imperial Square.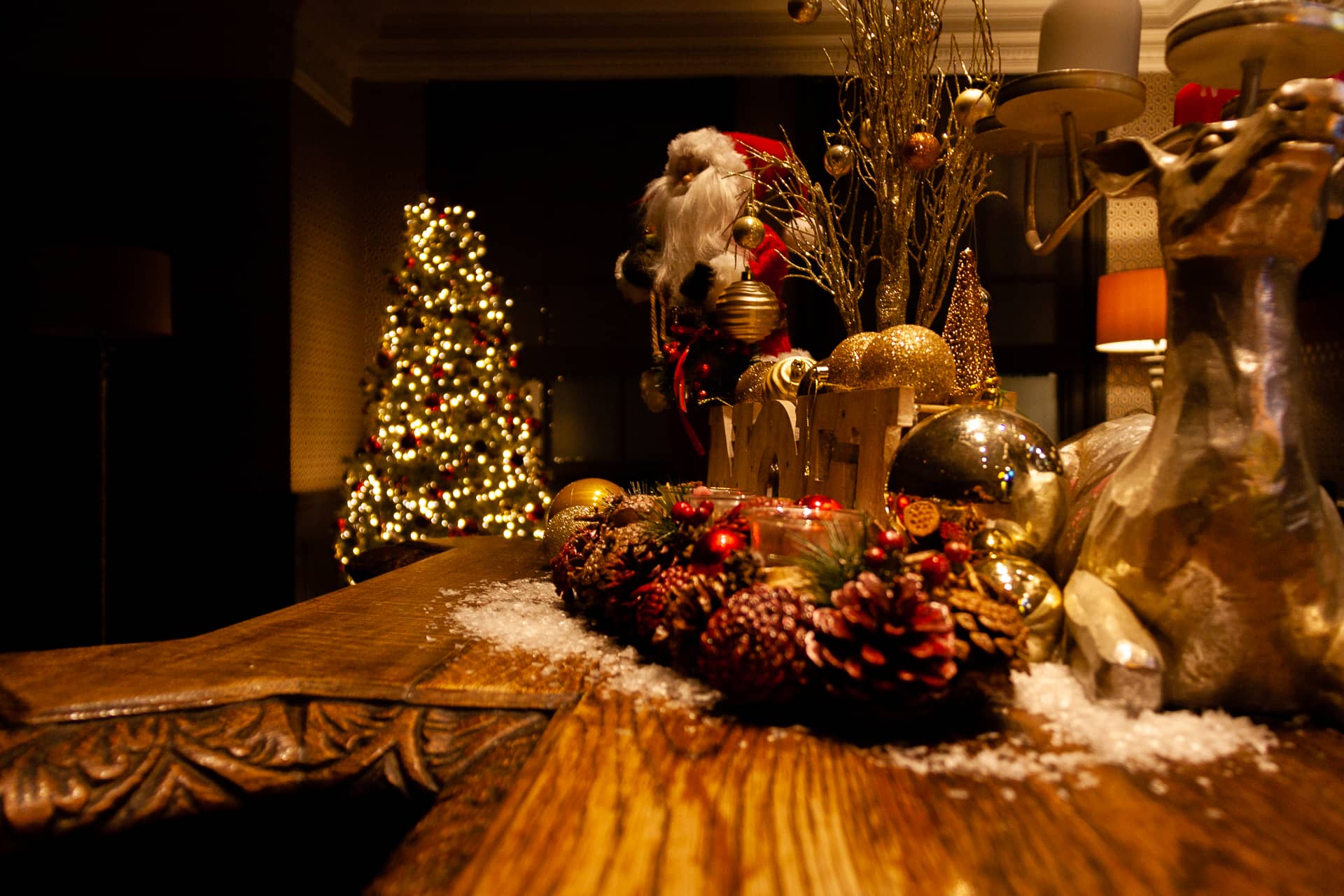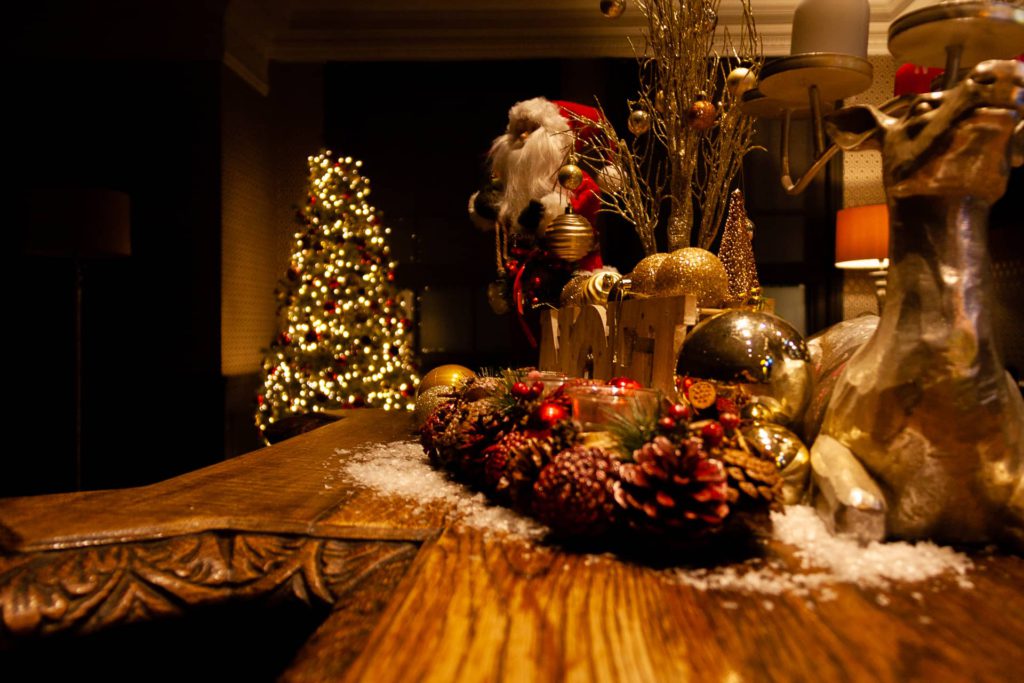 Safety without sacrificing style
Rolling with the COVID punches in style, they've introduced necessary safety features that provide all the reassurance you might need as a diner, without losing that essential ambience.
This is no mean feat – we all yearn for 'normality' but not at the cost of our health. That's the paradox – as a guest we want to know that these standards are being upheld, but we don't want it spoil our enjoyment or put us on edge.
Accolades must go to the whole of the hospitality industry who've applied layers of new procedures designed to improve on what were already rigorous levels of hygiene and sanitation, but done so in a way that is almost invisible, always maintaining those elements of warmth and humanity that is so essential to guests.
Beautiful surroundings
In Victoria's, the décor, lighting and acoustics collude to deliver comfort and intimacy. This is place to enjoy time with loved ones and friends, sampling the best of British cuisine in an unhurried setting.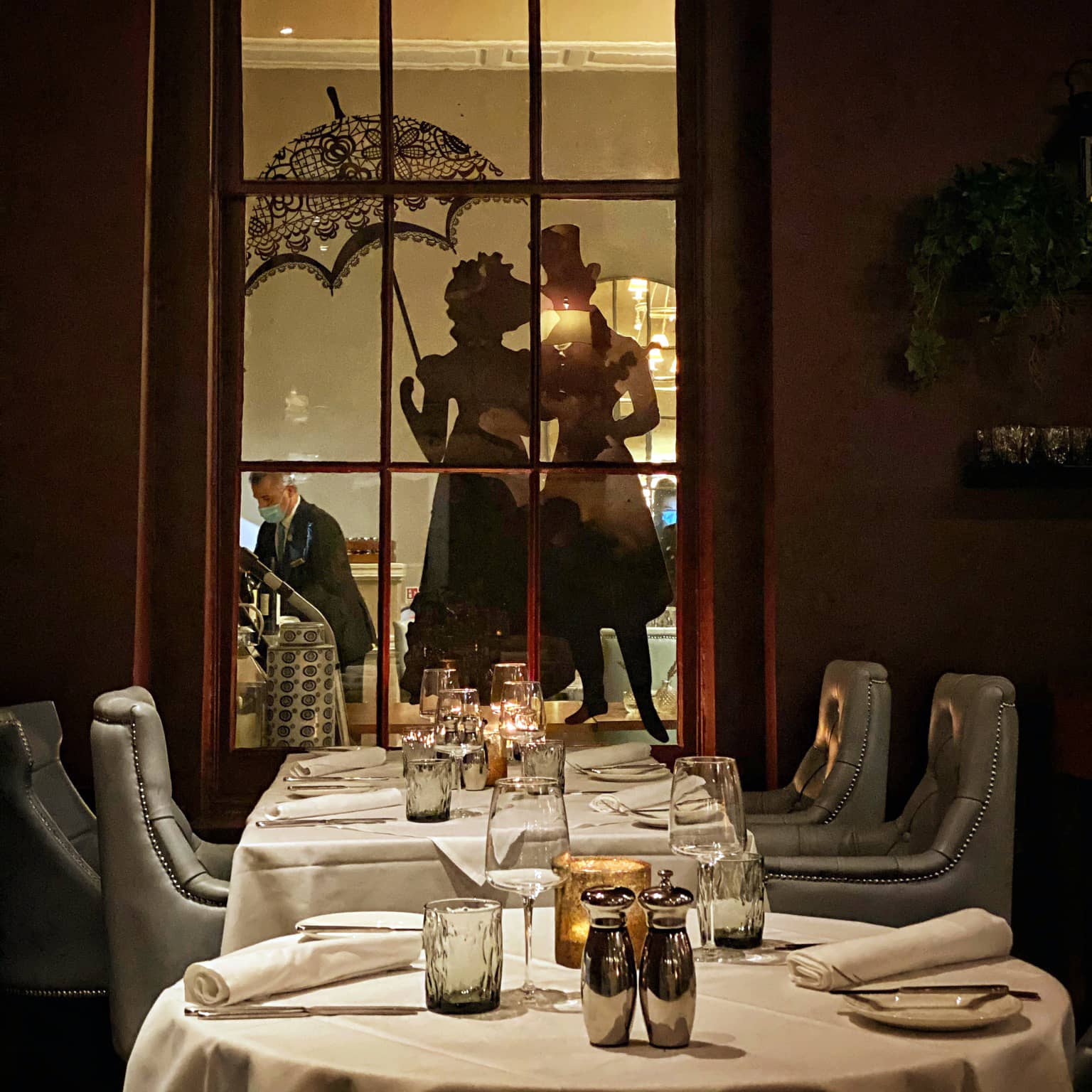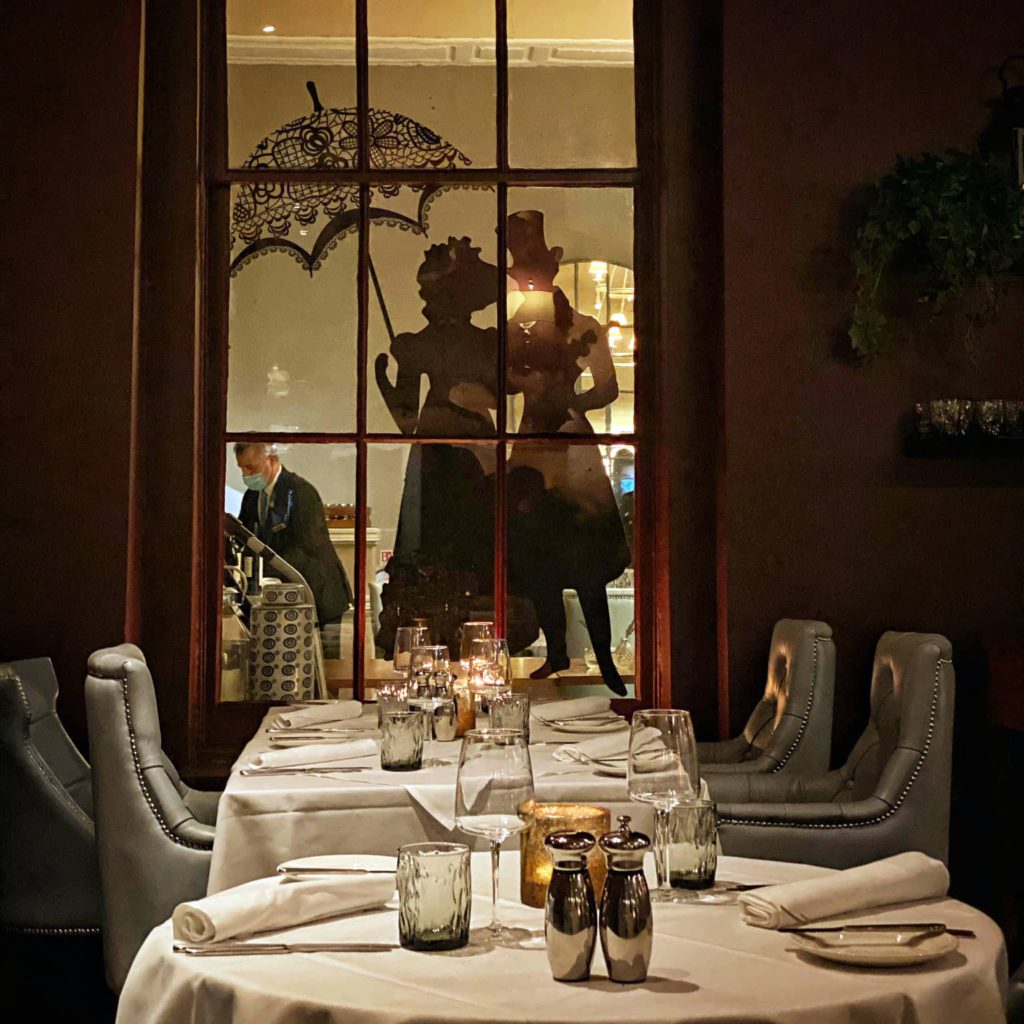 The deep plum tones nurture the soul, enabling some much-needed relaxation, and are the perfect canvas for the warm lighting to dance across. Clusters of candles glow on the broad window sills, creating wax stalactites.
Spoiled for choice
Victoria's menu epitomises 'spoiled for choice'. Take our advice and turn up hungry; the portions are generous without being overwhelming. Our non-driving party member was treated to a local gin from the 'Gin Trolley' as an aperitif, which was delicious and moreish in equal measure.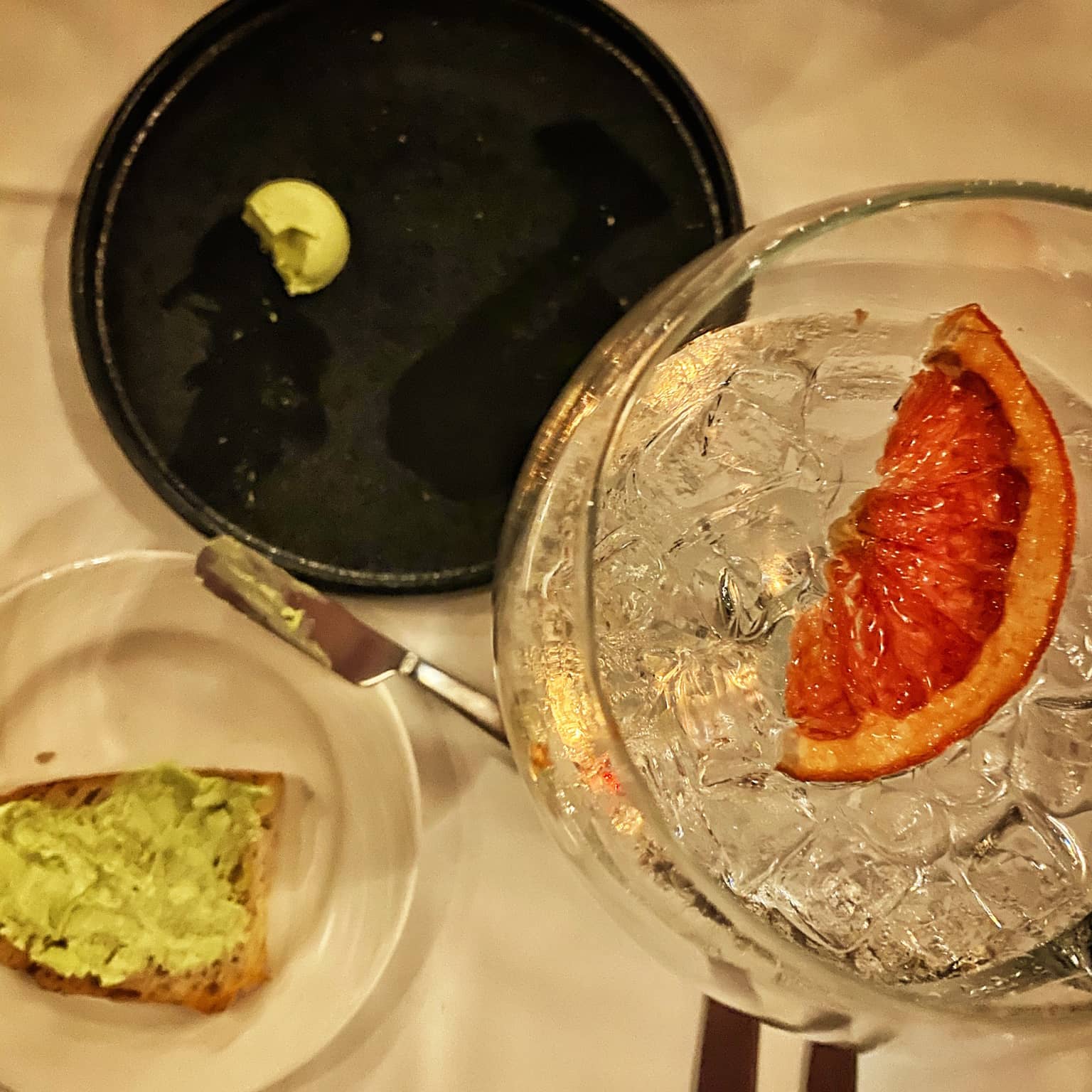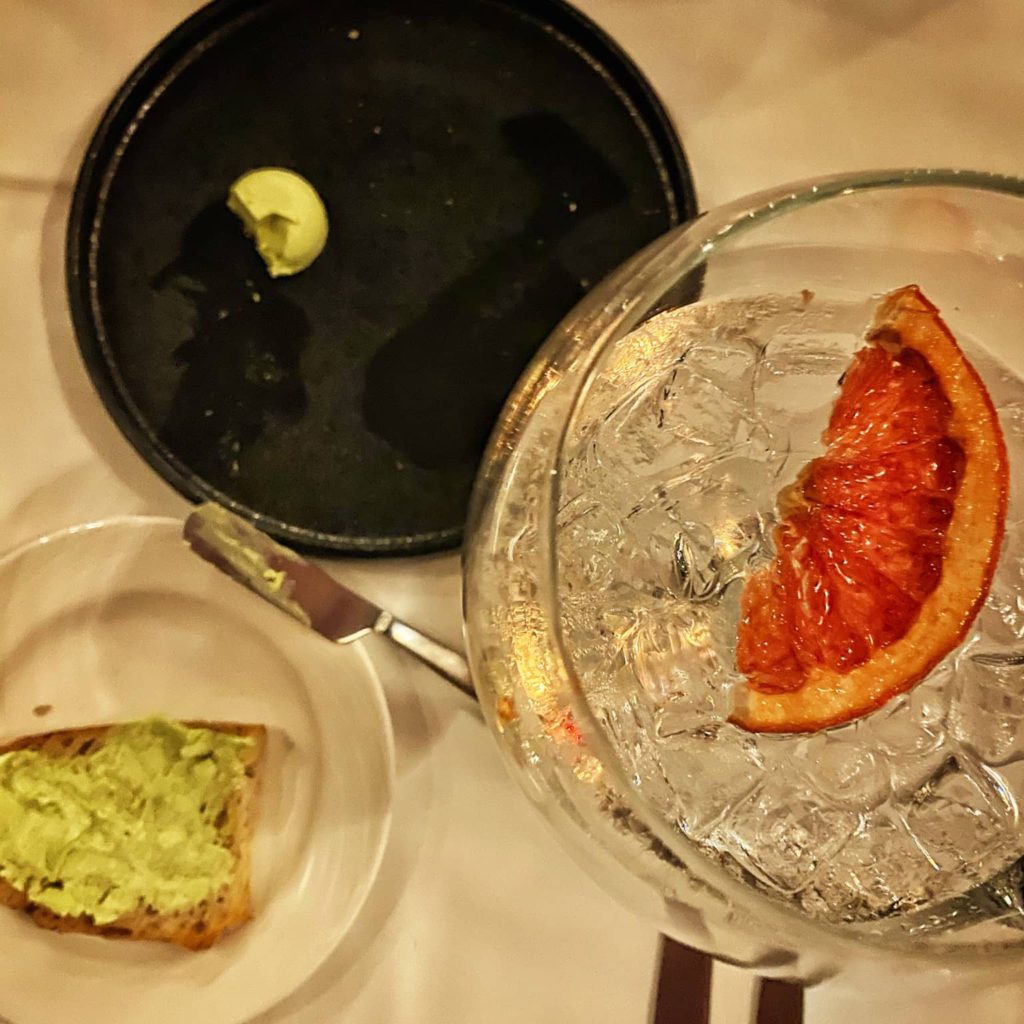 As we considered the menu we were treated to a plate of sour dough and baguette, presented with a parsley butter that looked like miniature pistachio packages and tasted divine.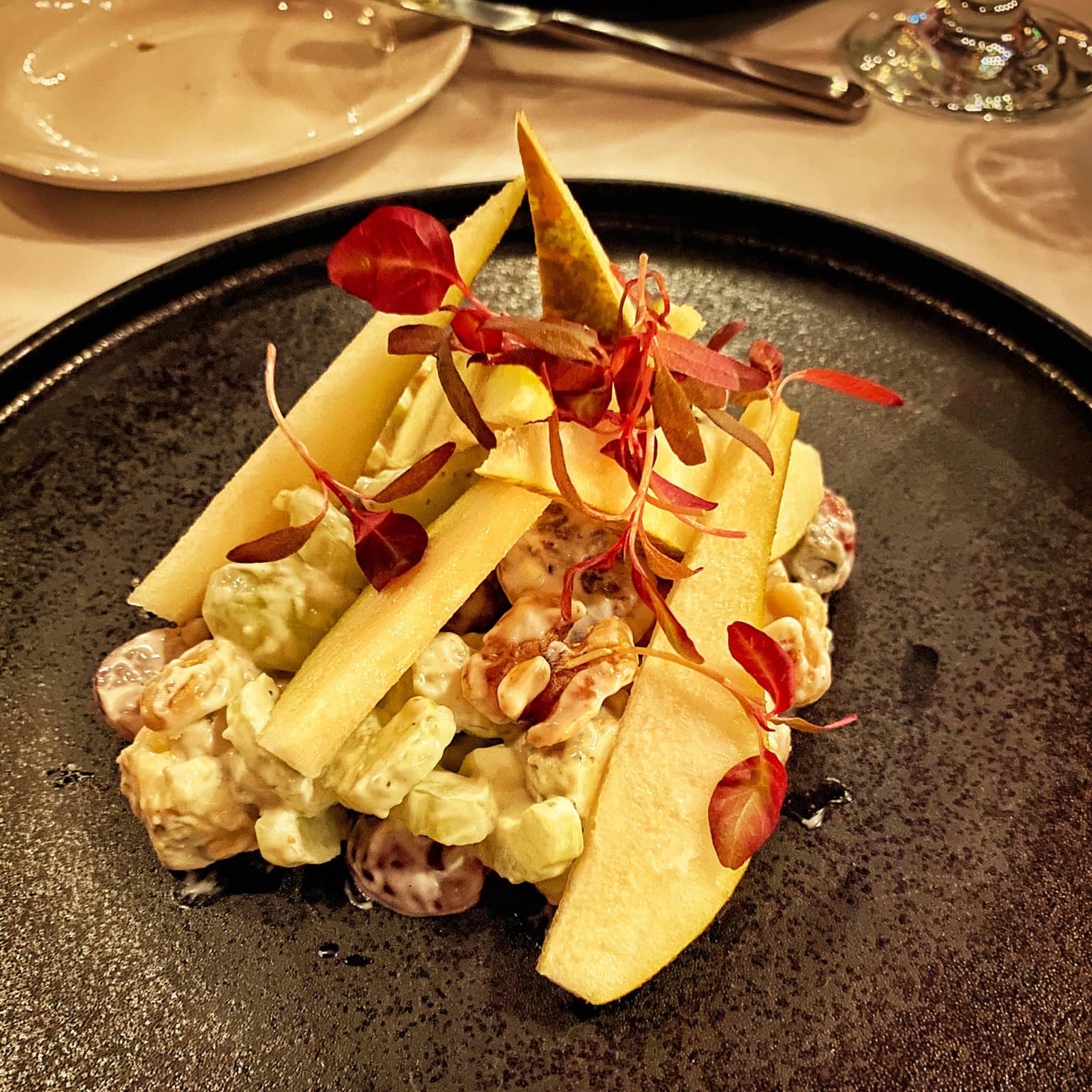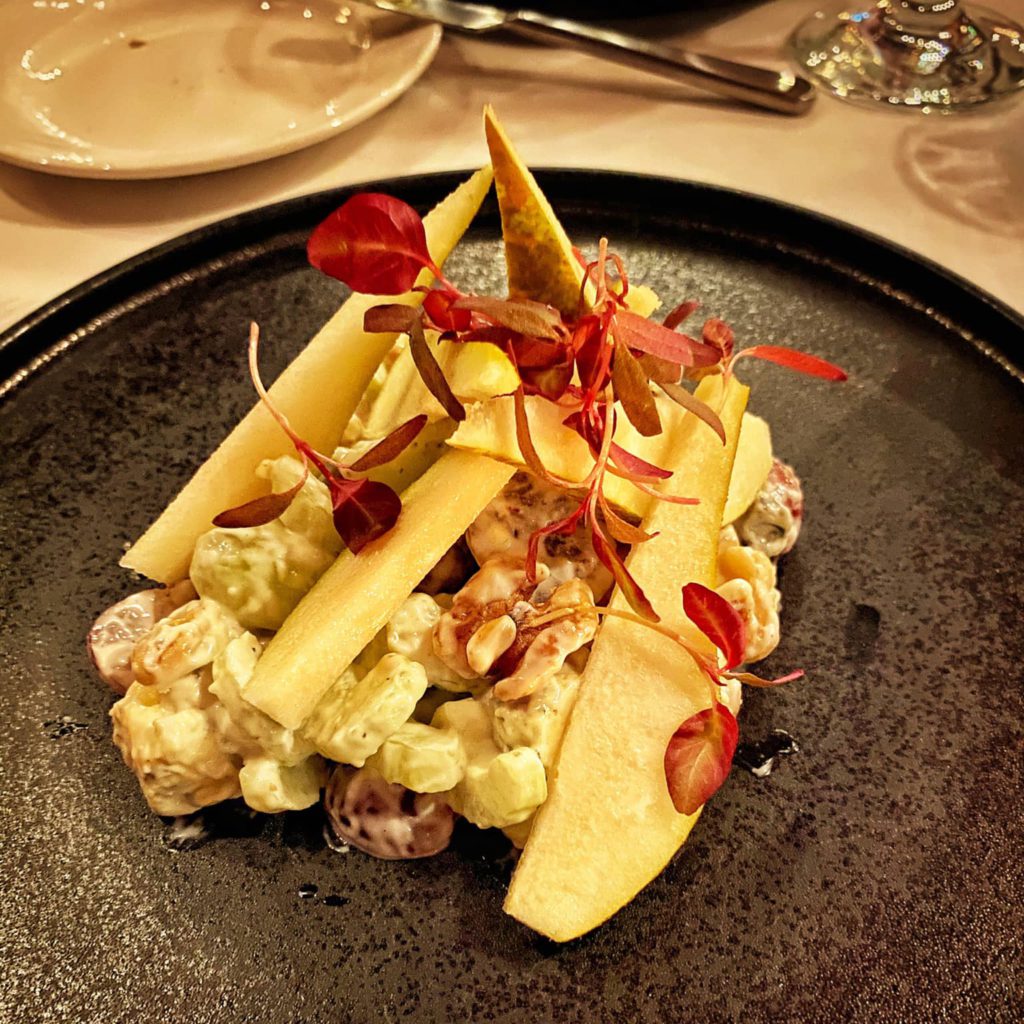 We considered sampling signature pork pie, but chose to we save ourselves, opting instead for what we thought might be relatively light starters. Between us we chose the Waldorf Salad; where rich chunks of blue cheese were perfectly complemented by the crunch of celery and pear; and the 'Not a Scotch Egg' that combines a quail egg with mackerel pate, with impressive results.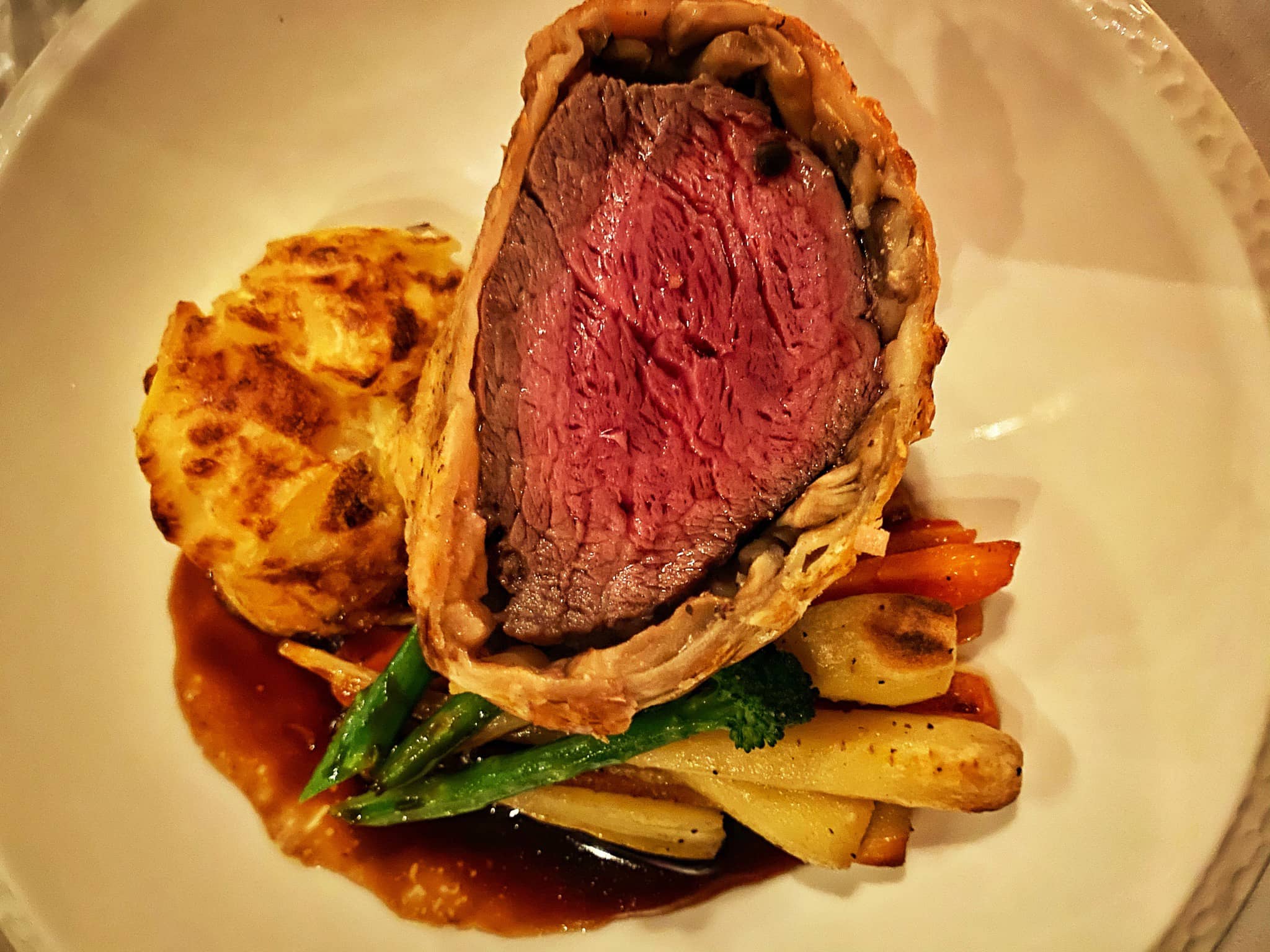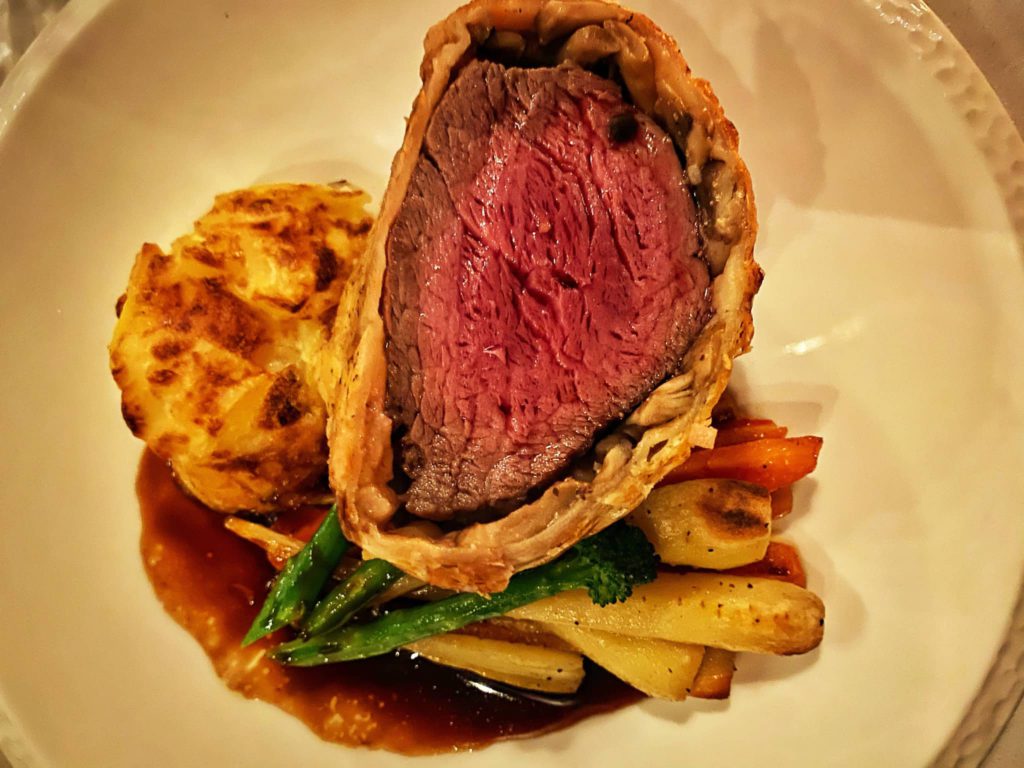 Sublime is an oft-overused word when it comes to food reviews, but we're unapologetic about applying it to Victoria's signature Beef Wellington. Melt in the mouth goodness that rendered the steak knife wholly redundant. It really was simply incredible, served with roasted root veg, gratin potatoes and a red wine jus that, honestly, we'd have been happy to served in a shot glass as an accompanying drink.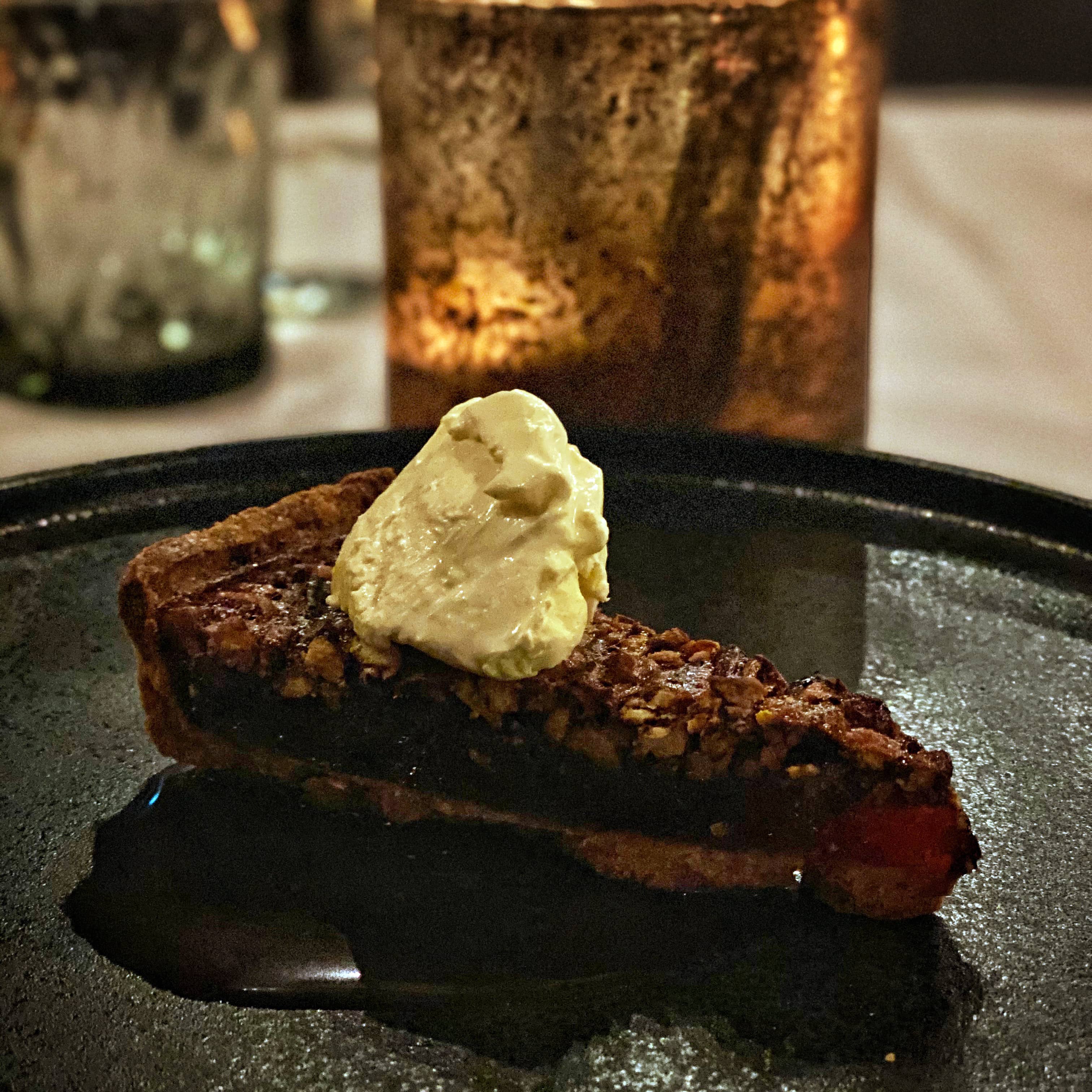 Unsurprisingly, after two courses, we felt that we couldn't manage a whole desert each, so opted to share the Pecan Pie, served with clotted cream. One mouthful in and we both regretted taking the sharing option…
Something to look forward to…
If you want something to look forward to in 2021, put Victoria's on your list. You deserve it.
Bravo, Victoria's, Bravo!
Check out their website to have a look at the menu and get up to date availability information.
If this has whet your appetite, why not read about a few more must visit restaurants in the Cotswolds, for more inspiration.