Due to COVID-19 most, if not all, of us have spent the last year living under some kind of restrictions here in the UK. These have varied from full lockdown to restrictions of movement and travel, and parameters placed on where we can go and for how long, who we can see, how far we can travel and so on.
Twelve months ago, we sat chatting over a delicious meal at the Porch House, in Stow on the Wold, pondering what might happen next. Just a few days later the whole of the UK went into the first lockdown, for several months.
We've had our daily lives and routines disrupted or completely uprooted, been unable to visit loved ones, pop down to the local pub, or even enjoy a 'normal' Christmas arguing with family.
This post isn't about looking back though. Let's permit ourselves to start looking forward, because there is light at the end of the tunnel and, as we stumble bleary-eyed into spring, we can also, perhaps, start looking forward to planning and actually doing some things this summer (and even before then).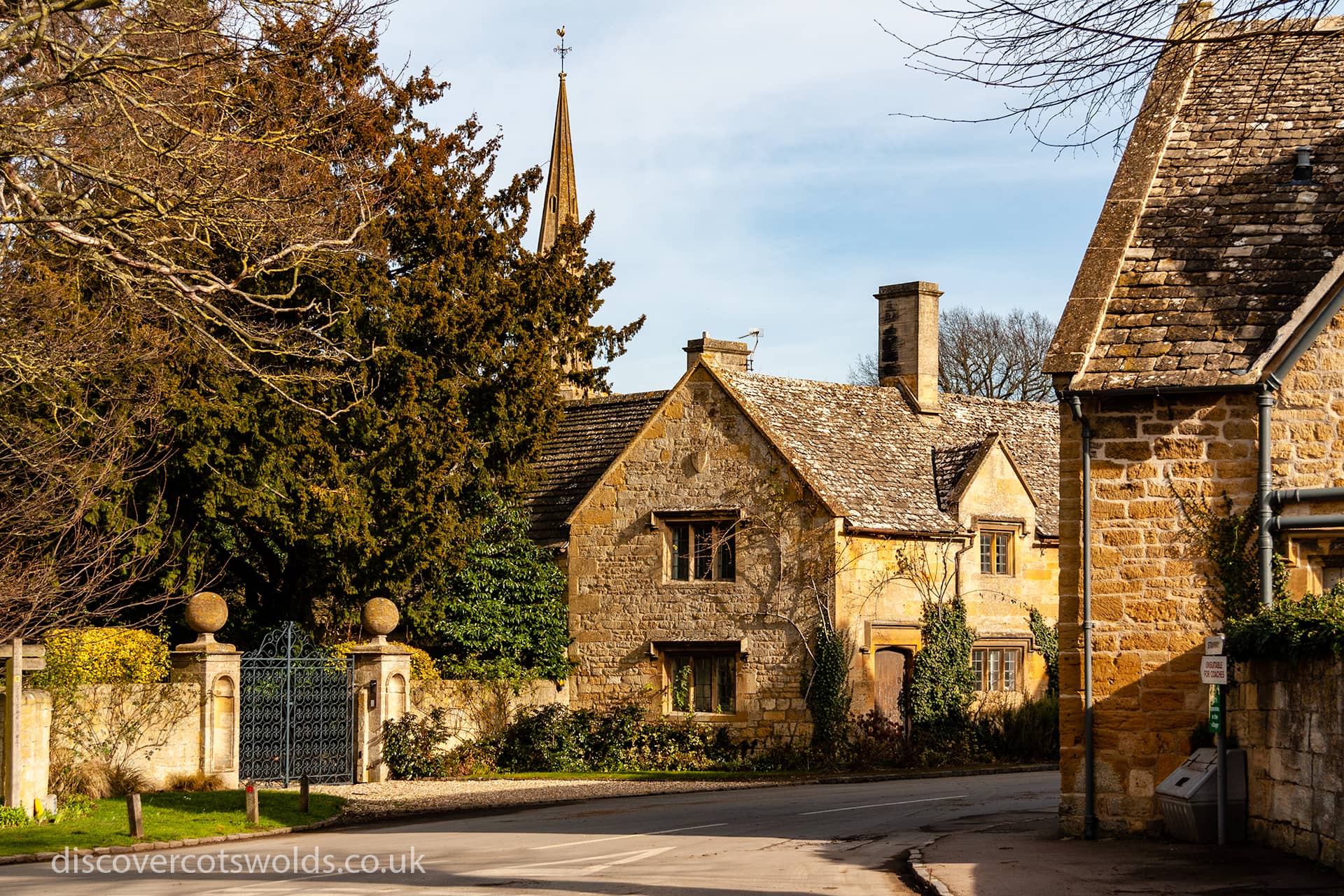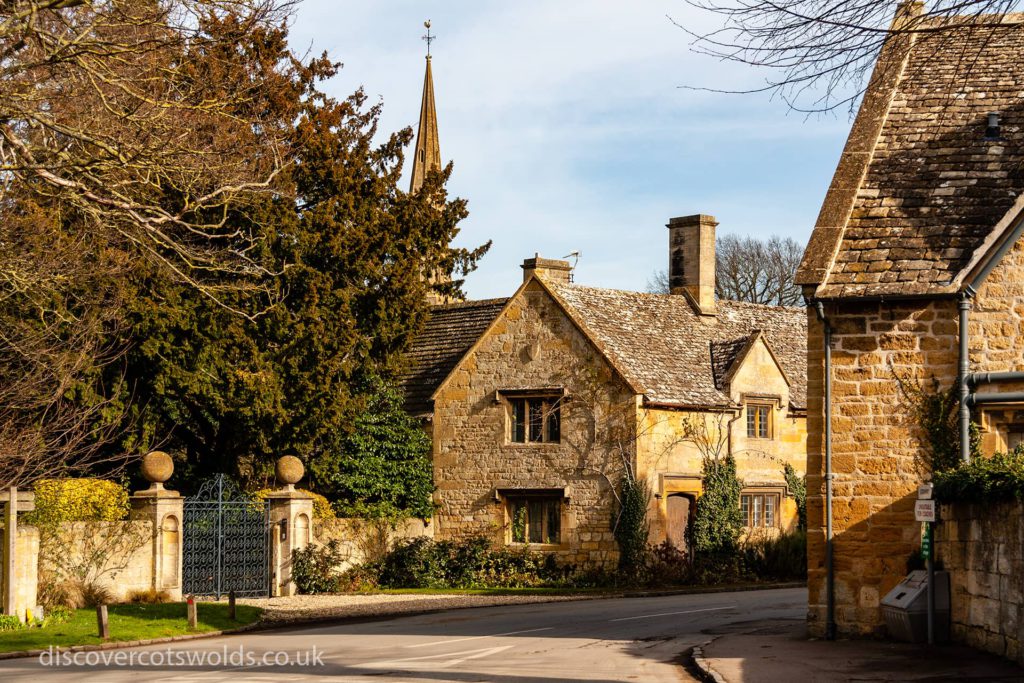 Of course, we aren't quite there yet but it's nice to be able to start getting excited about the possibilities of a 'normal' summer again. Judging by how quickly festivals and outdoor events that have put tickets on sale have sold out, lots of us are feeling the same way.
Yes there are still lots of ifs, buts and things that need to go according to plan for a return to normal. Whilst we're all merrily fantasising about all the things we can do and places we can go, there's still no guarantee that foreign travel will be possible, at least without caveats, or perhaps at all, and recent experience has taught us that things can change without warning.
A love of local
One of the very good things to have come out of lockdown has been a reconnection with all things local. A greater appreciation of what's on our own doorsteps and a rediscovering of things that we were perhaps taking for granted or not fully appreciating, as is often the case when something is 'right there'.
Being able to indulge in our love of walking, and seeing how we (as a nation) have embraced this pastime has been another major plus. For the able-bodied, walking is one of the most accessible forms of exercise and, as we've mentioned on our page on walking in the Cotswolds, it's a great way to get a better look at the beautiful countryside that this part of the world has to offer.
Full disclosure here, we're going to admit a bit of bias. We're big fans of the Cotswolds (as you might have guessed). We're also big fans of getting out and about and exploring the countryside and, in our opinion, there's no better way of doing that than on foot. Let's face it, walking is pretty much as good for you as running but with the added benefit of not actually having to do any running!
Let's go explore!
In the spirit of discovering the Cotswolds, here are some ideas for doing just that this year, once lockdown is over. After all, there's a reason why millions of visitors flock to this region every year and with it being just on our doorstep, we really should be getting out there and refusing to take it for granted.
At first glance the Cotswolds seems like a vast area to explore. Over 800 square miles of beautiful countryside and picture-postcard villages. Our key piece of advice would be to not try to do it all at once.
Take your time, go for a bit, give yourself a few days and make the most of it. Although the whole Cotwolds AONB is large, you'll soon realise that lots of the places that you've heard of are actually located quite close to each other. In fact, within walking distance.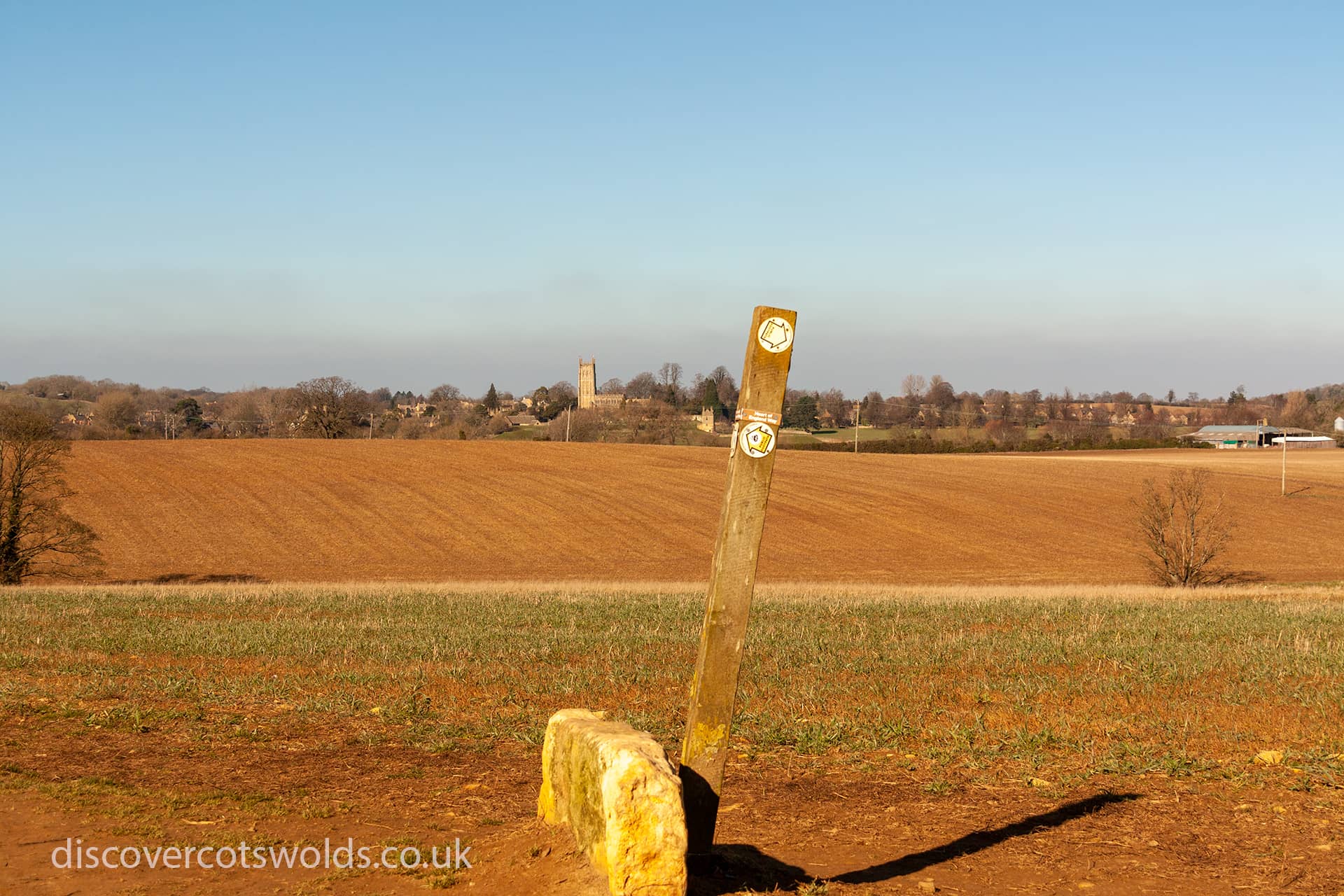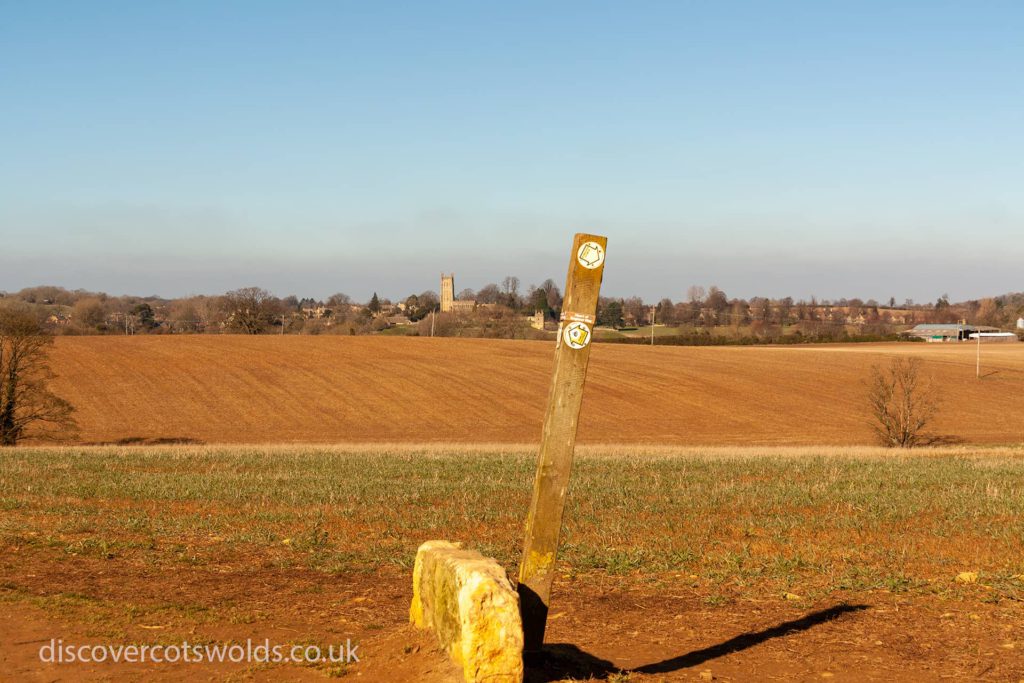 Let's take a walk
As we've mentioned on our Cotswolds walks page, there are loads of great walking routes in and around the Cotswolds. But you don't have to be a hardcore hiker to enjoy or make the most of these. Although the 100 mile Cotswold Way National Trail can take you on foot all the way from Chipping Campden to Bath (or vice versa), don't feel obliged to try to tackle the whole thing.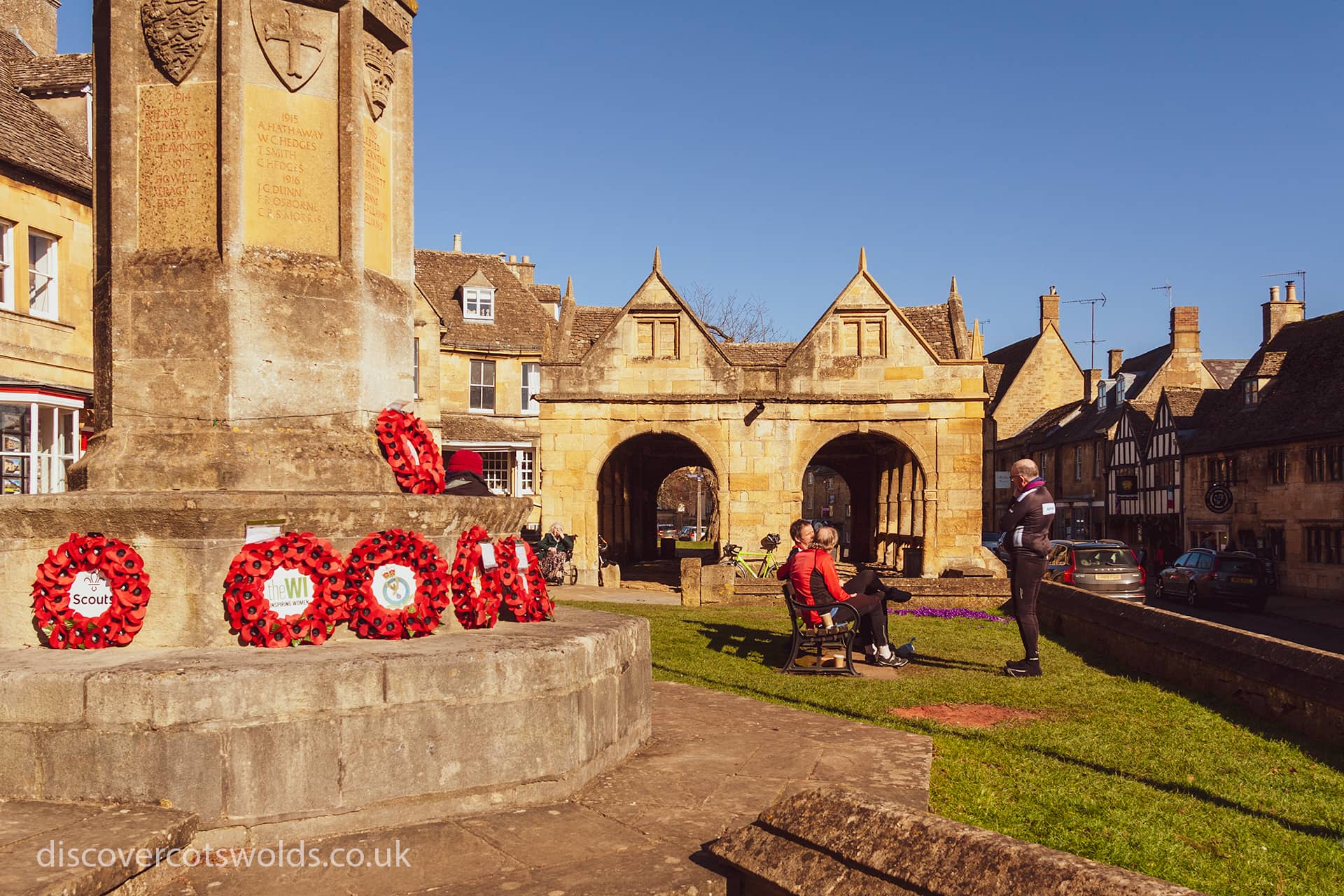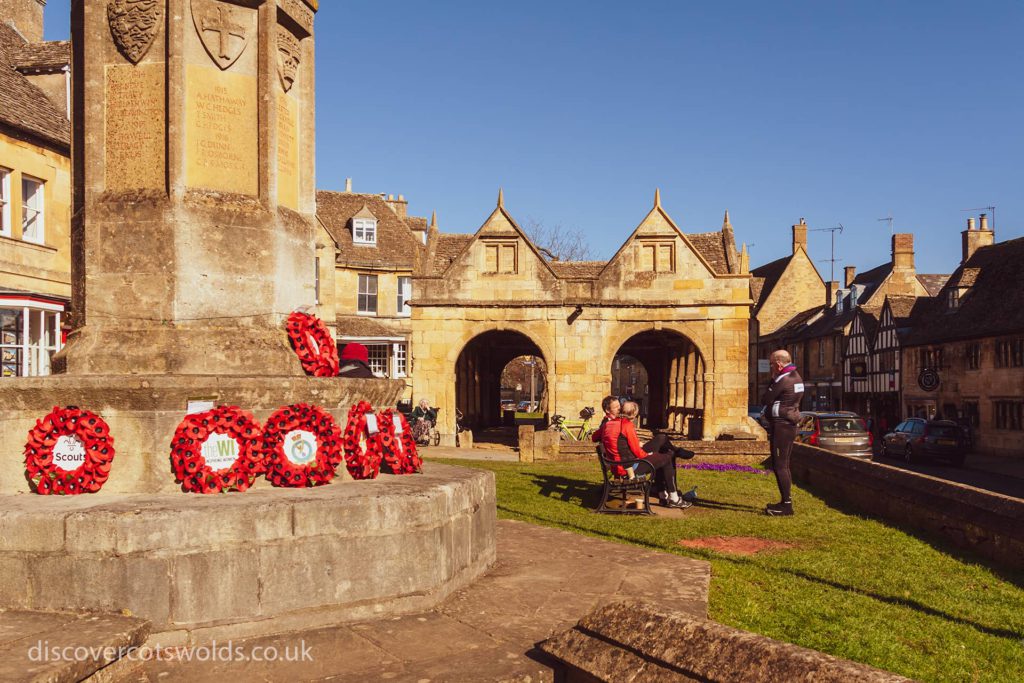 Let's take the North Cotswolds end as an example and the historic market town of Chipping Campden, under normal circumstances it's an incredibly popular spot for visitors all year around.
Chipping Campden
Home to the start (or end depending on how you look at it) of the Cotswold Way, just next to the historic Grade I listed Market Hall; Chipping Campden is a real focal point for fans of the Cotswolds, and it's easy to see why.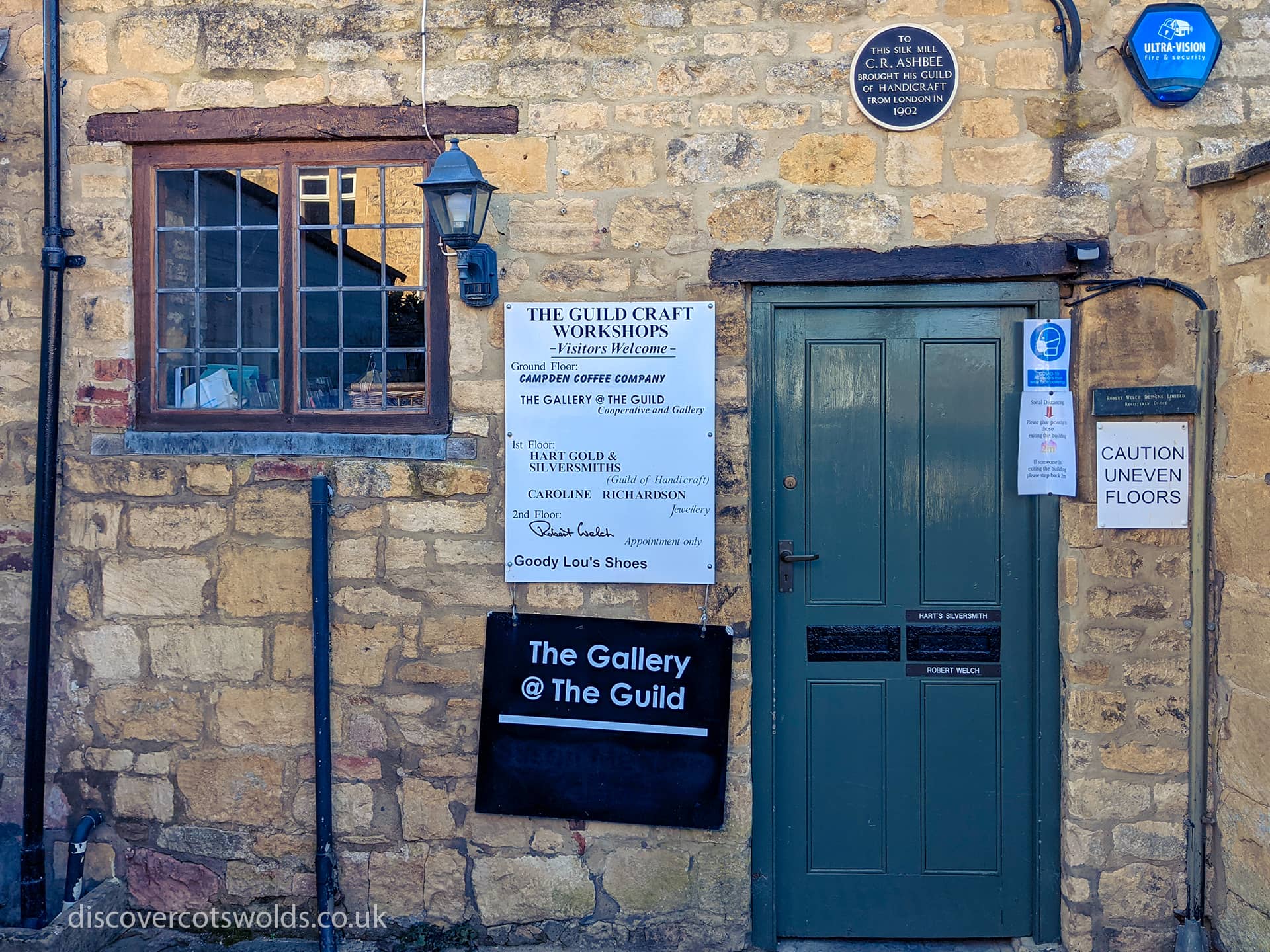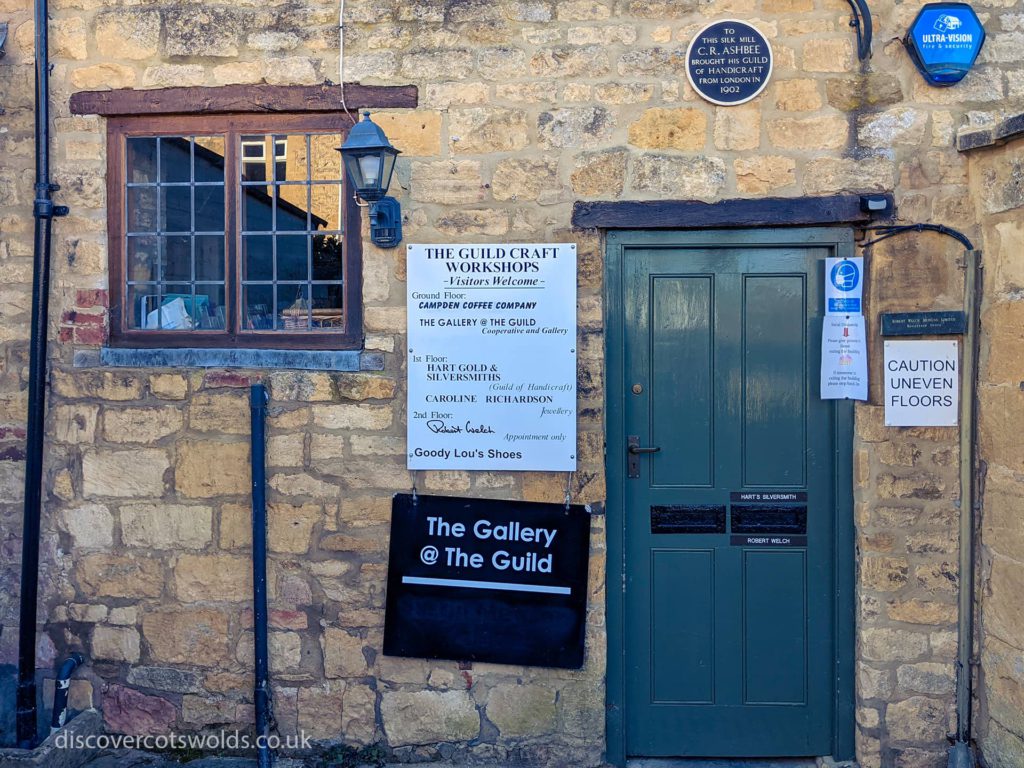 The town oozes Cotswolds charm and history, with more listed buildings than you can shake a stick at (an English turn of phrase that doesn't make a lot of sense when we try and break it down), honey-coloured stone buildings as far as the eye can see, and a museum dedicated to the C R Ashbee's Arts and Crafts movement.
Chipping Campden makes an excellent base for exploring the surrounding area. There are plenty of places to stay in the town. Right opposite the Market Hall, on the historic high street, there's the intriguingly named Badgers Hall B&B (which also offers an excellent cream tea, amongst other treats).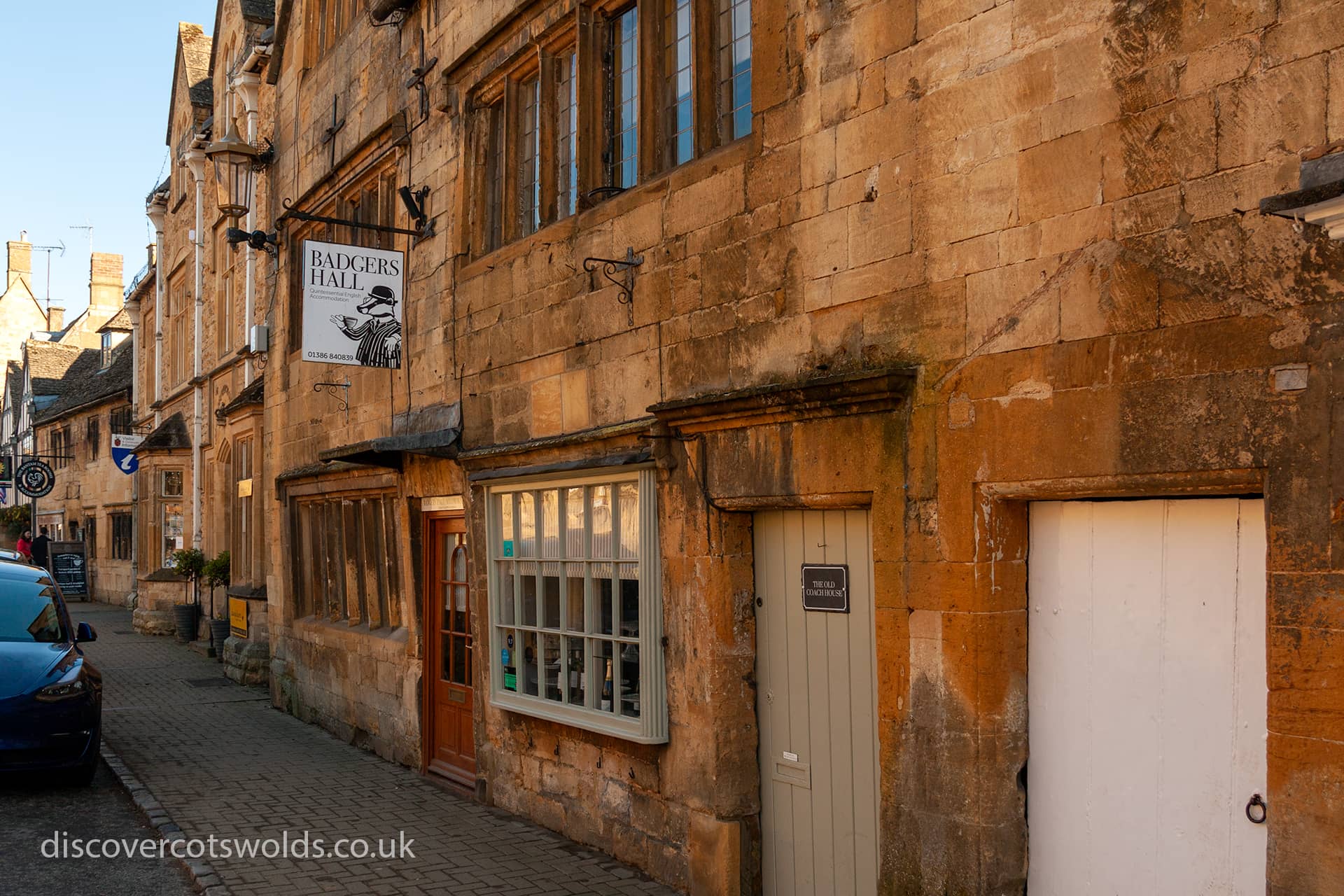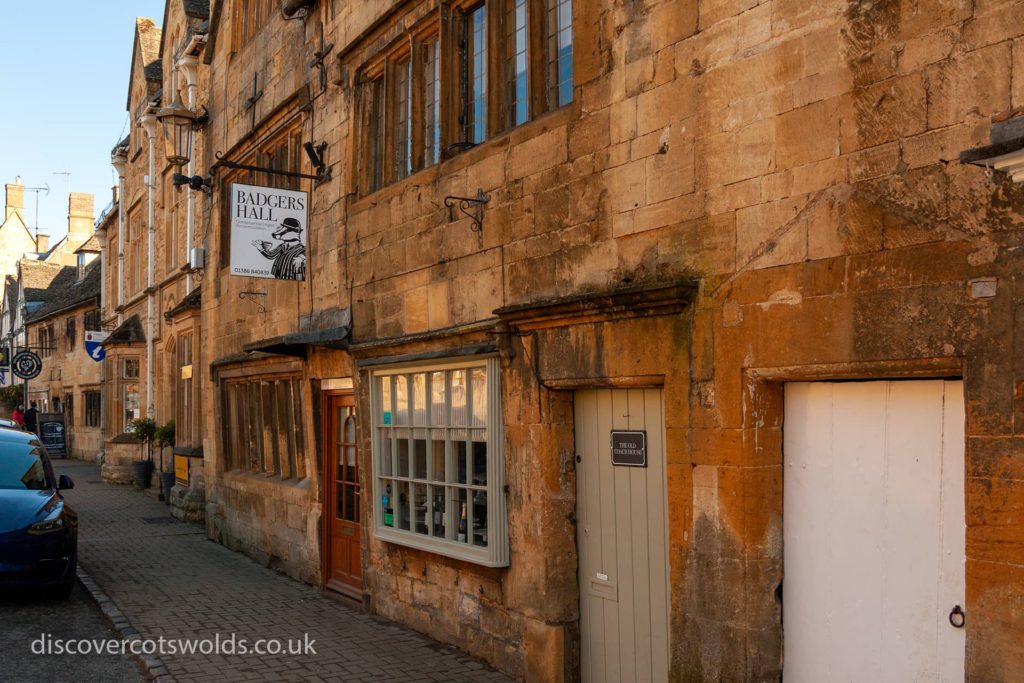 Another option, and one that will be available sooner, because of the way that lockdown restrictions are being lifted, is glamping at Campden Yurts, nestled at the foot of Dover's Hill, on the edge of the town.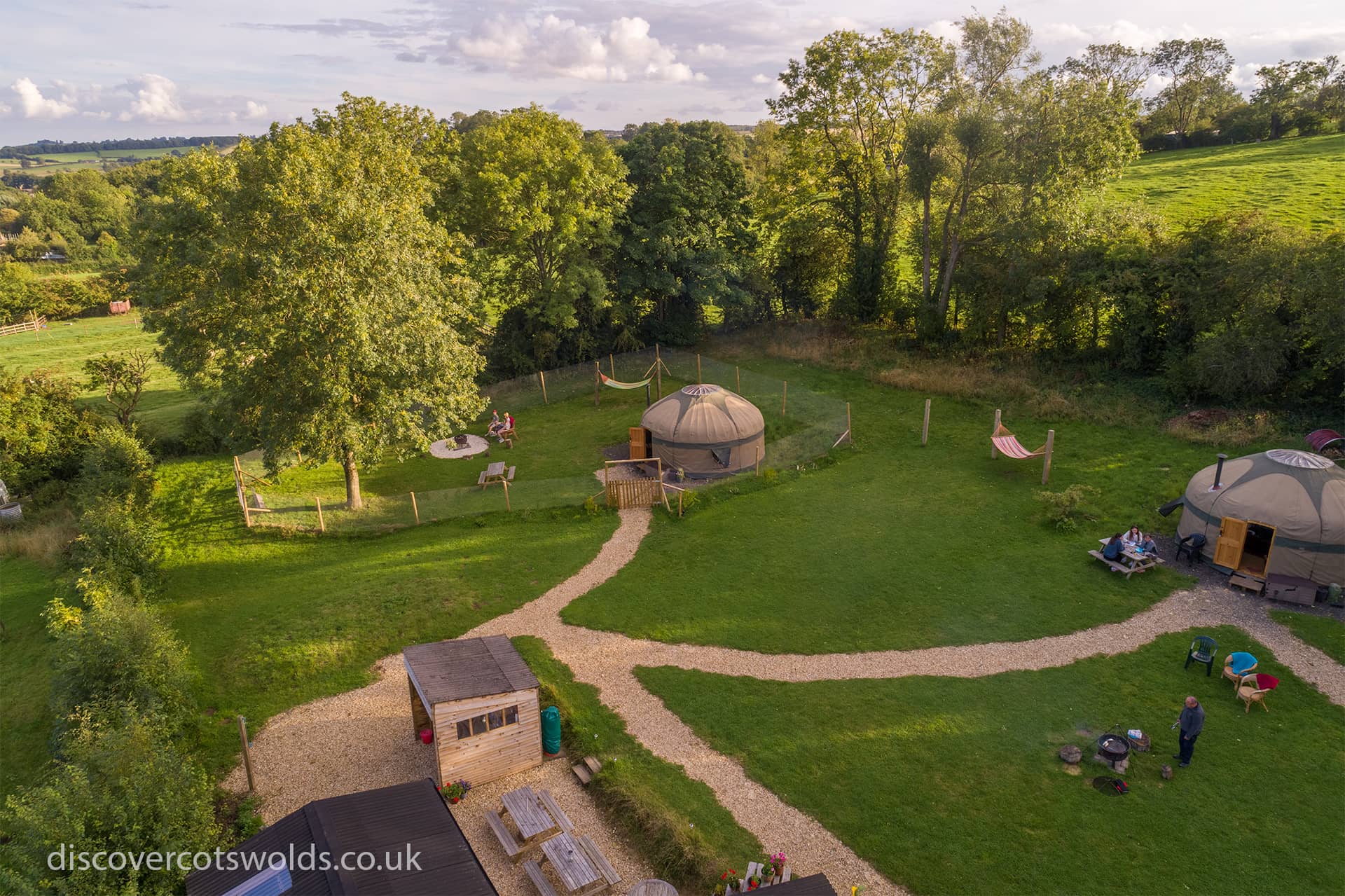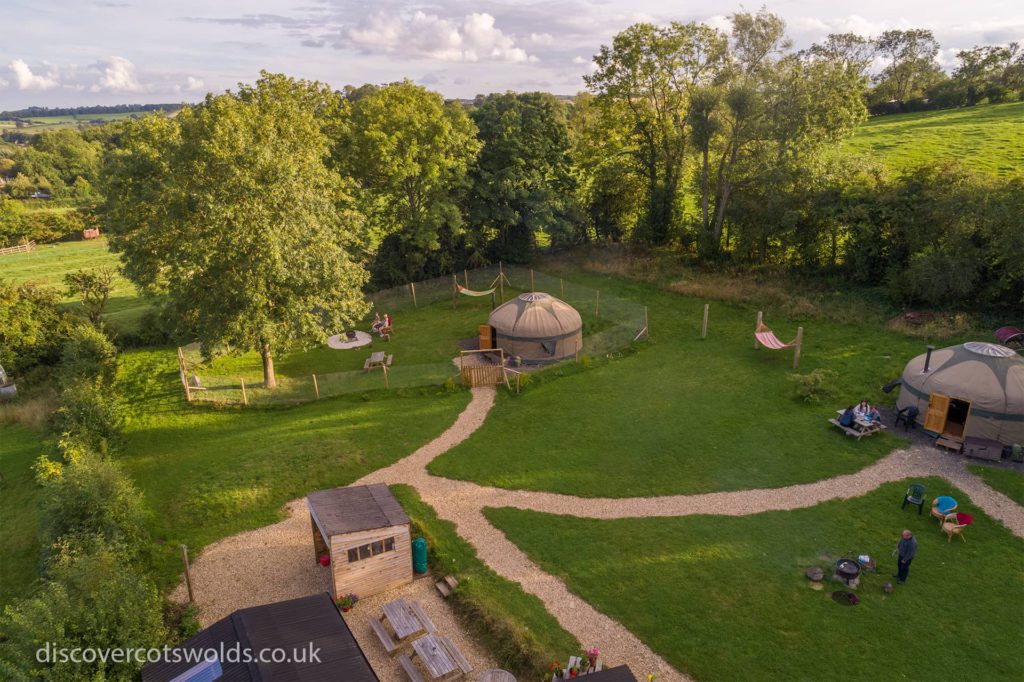 Broad Campden
A short stroll across the fields away from Chipping Campden is the less well known but equally beautiful village of Broad Campden, a village where the influence of C R Ashbee can also be felt. If you're a fan of a thatched cottage, you won't be disappointed here.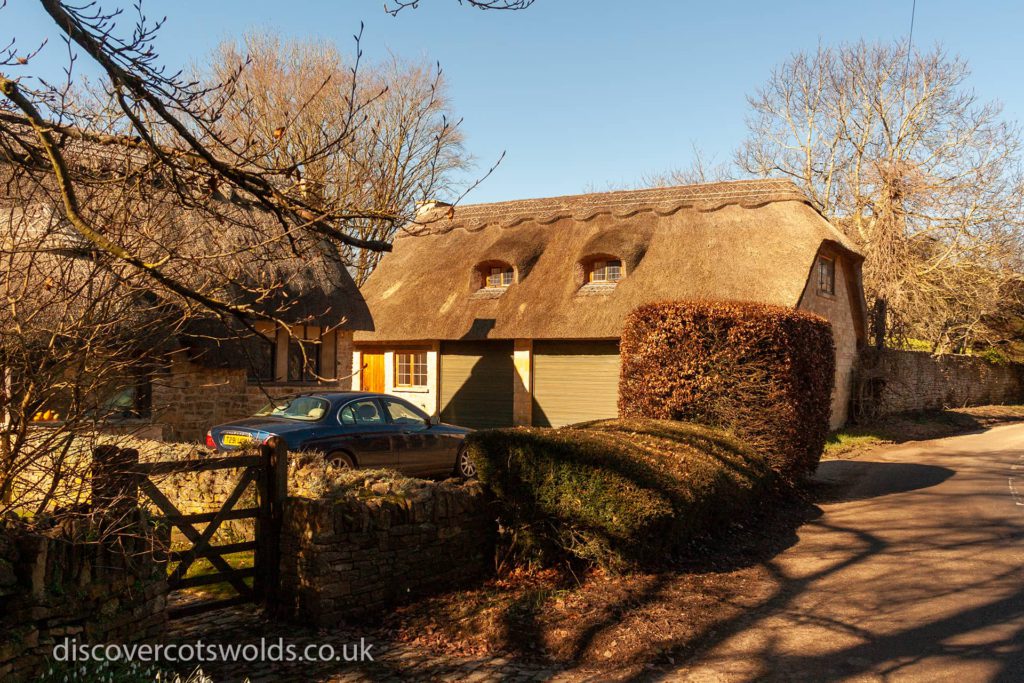 Walking is probably the best way of exploring Chipping Campden's mini neighbour. For a start, there's not really anywhere to park and some of the best bits of the village are tucked away down narrow lanes, much better explored on foot.
Blockley
Just up (and then back down) the hill from Broad Campden is Blockley. Somewhat unusually for the Cotswolds, Blockley is famed more for silk trade than wool.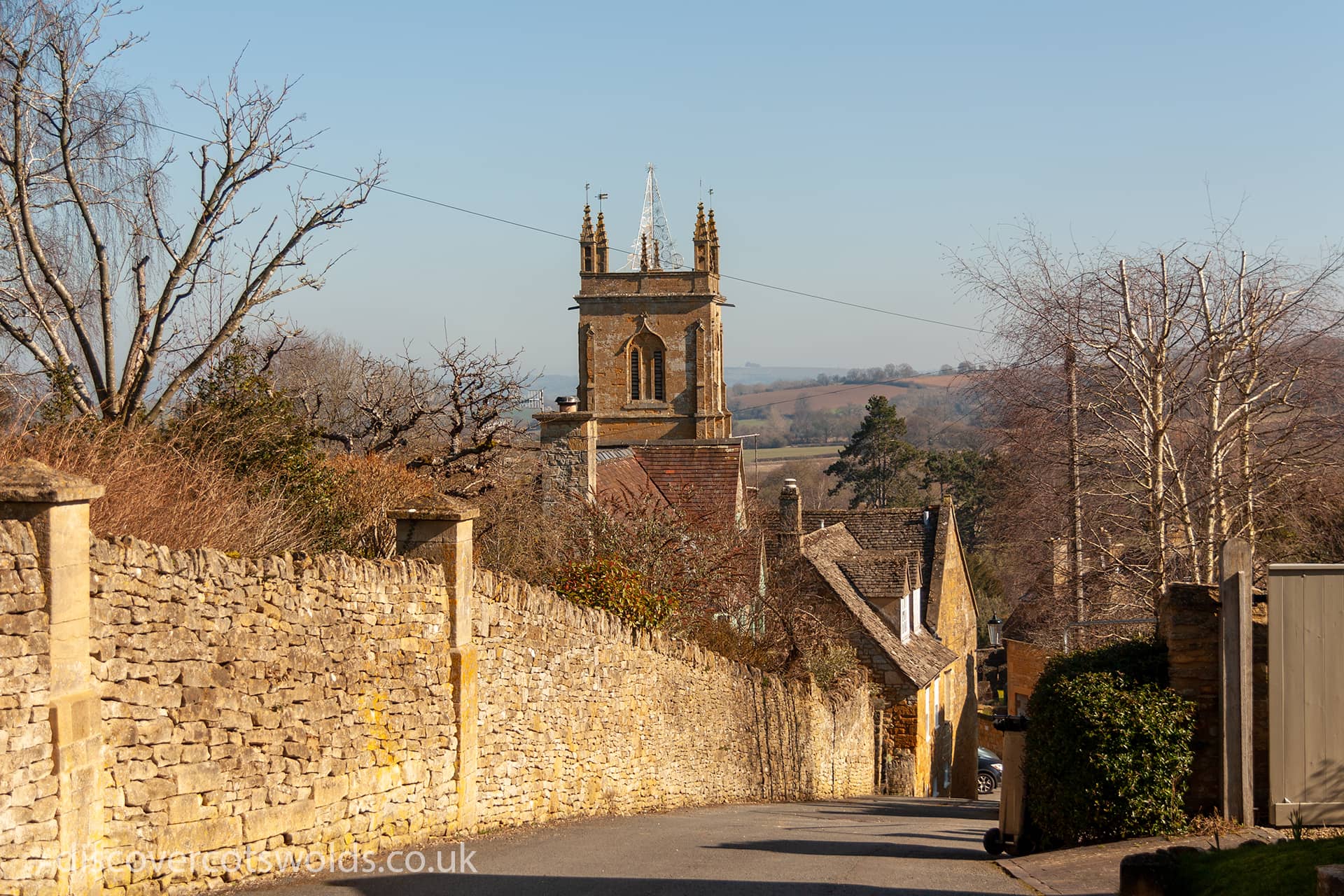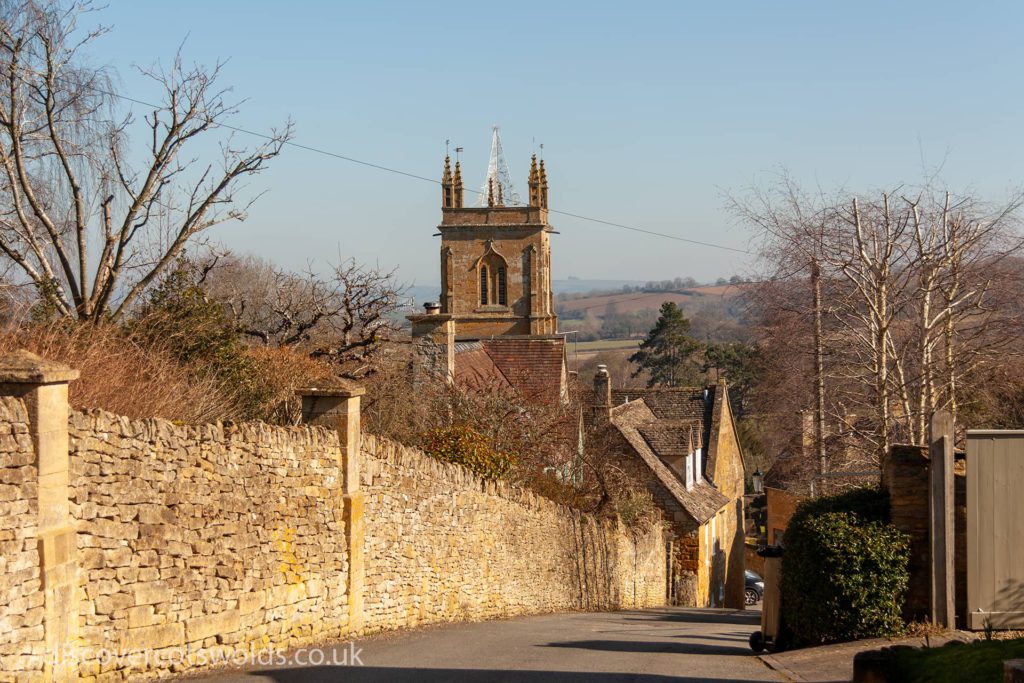 Beware though, if you come to Blockley, you might fall in love and never want to leave. The village feels less like somewhere to visit fleetingly and more somewhere you'll instantly want to put down permanent roots. We last visited on a beautiful Spring Day, the kind of day that visitors hold in their mind when they picture visiting the Cotswolds.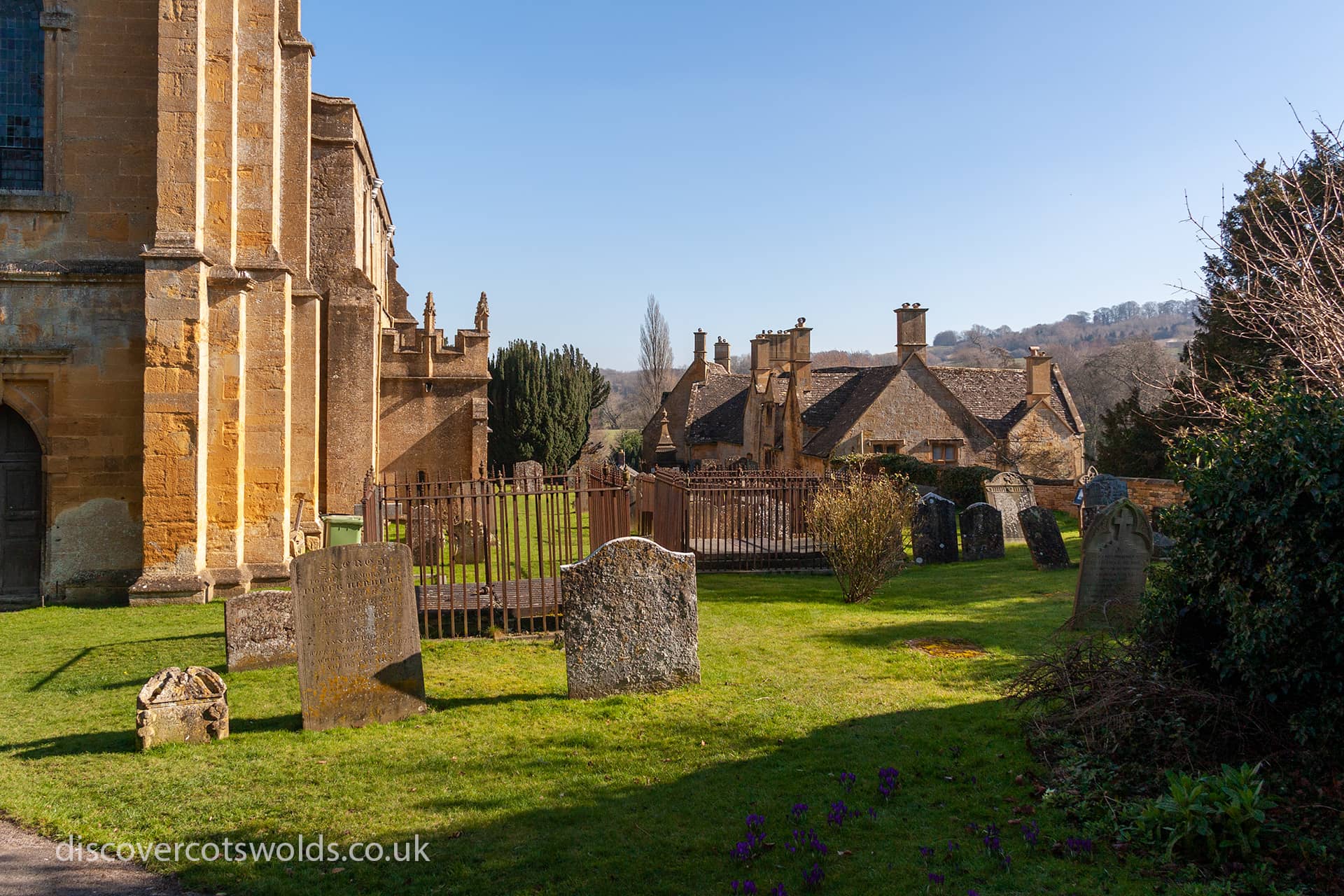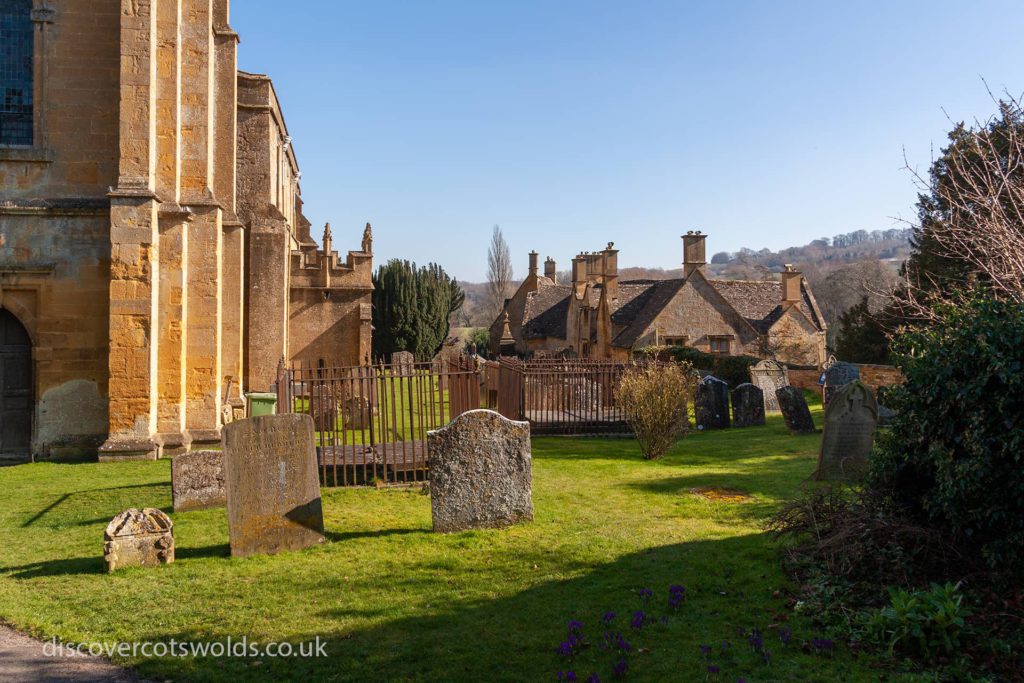 It was quiet, and we enjoyed a stroll around this unspoiled village, taking in the church and graveyard that sit in an elevated position, with a strategically placed bench for weary travellers to rest a moment. We loved the community shop, and will definitely be returning when the café reopens, and we can't complete this section without a mention of the immaculately clean public toilets. If you're someone who plans their trips based on where you know there are going to be public conveniences that you feel happy to visit, add Blockley to the list immediately!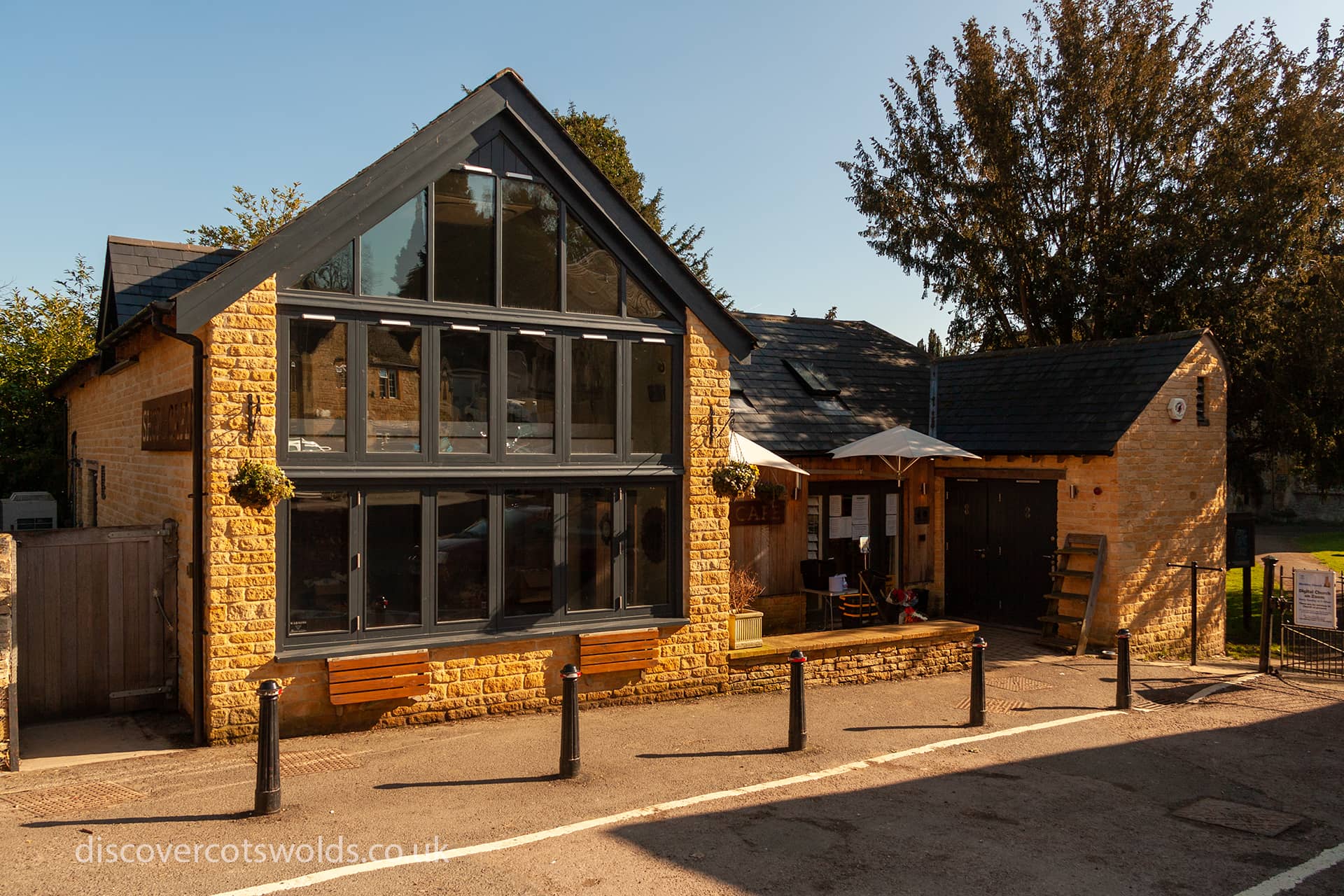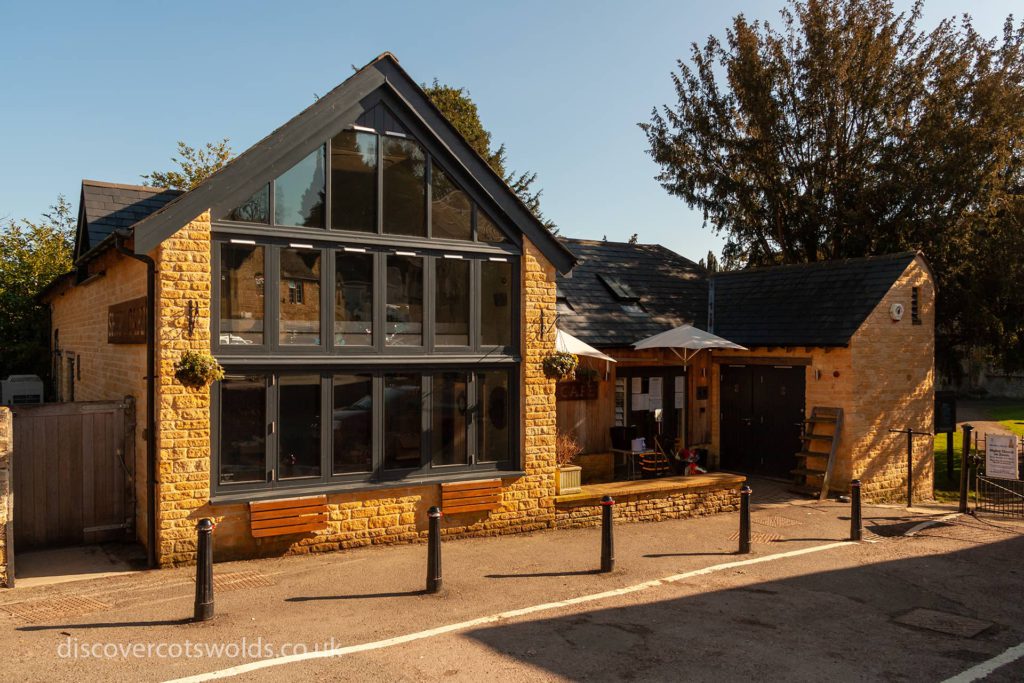 Broadway Tower
We're not going to sugar coat it. If you're planning on walking from Chipping Campden to Broadway Tower (or Broadway village), then you're going to be walking up some hills. But let's face it, if you're walking in the Cotswolds then hills are probably going to feature at some point, and trust on this, the views are worth it.
National Trust owned Dover's Hill is the site of the Cotswolds Olimpicks (no, that's not a typo), including the slightly questionable sport of shin kicking amongst other things. For the rest of the year it offers stunning, unspoilt views across the surrounding countryside.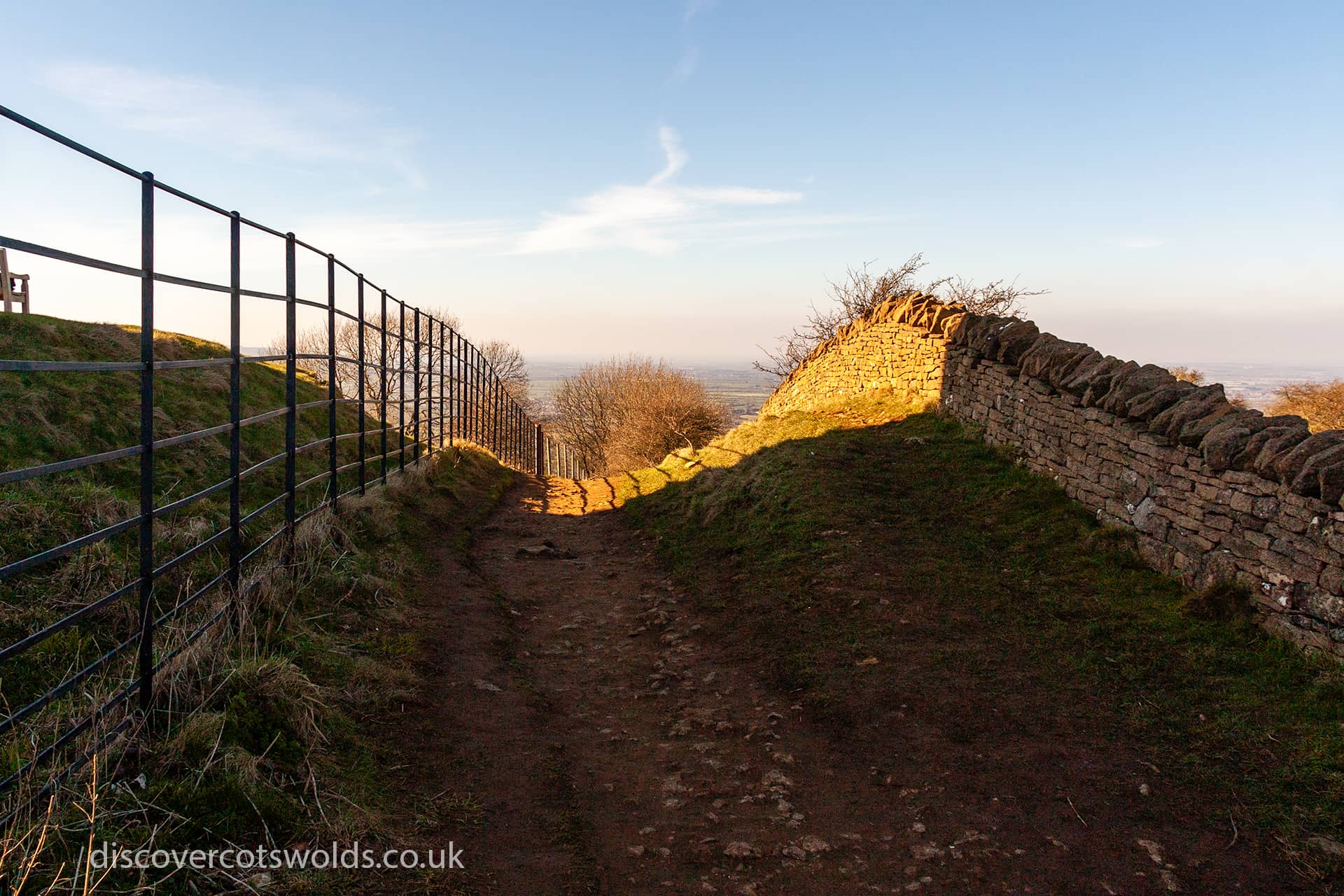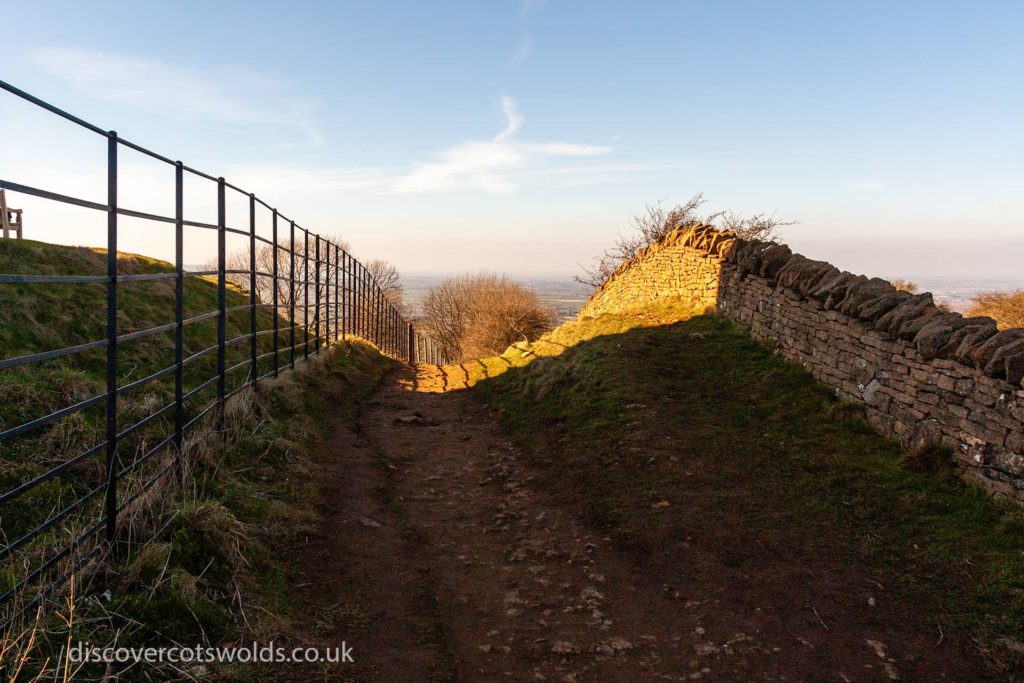 Middle Hill, the second highest point in the Cotswolds is home to Broadway Tower and, on a clear day, you can see 16 different counties from here. There's a café (takeaway at the time of writing); a cold war era nuclear bunker; the resident red deer and of course the tower itself.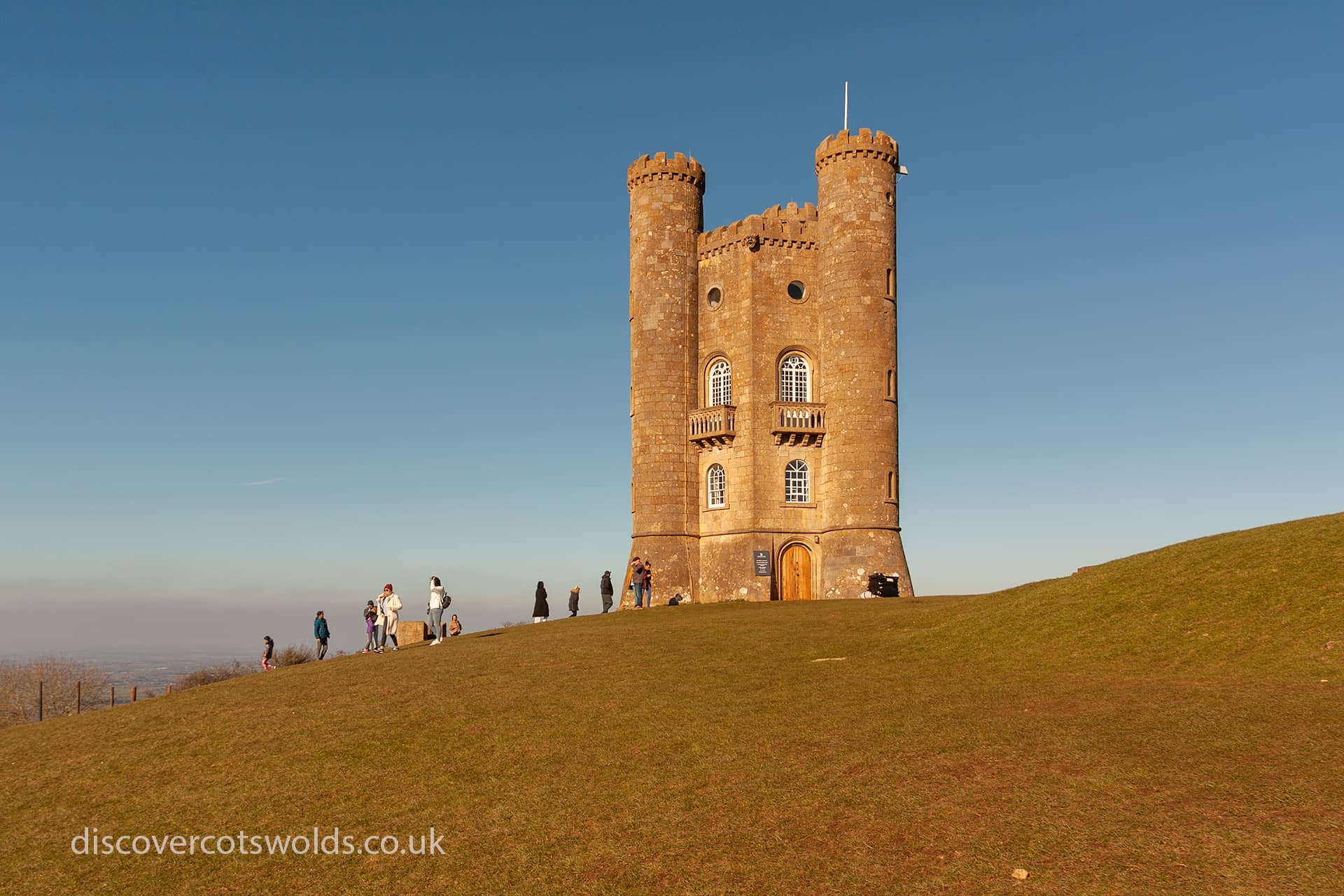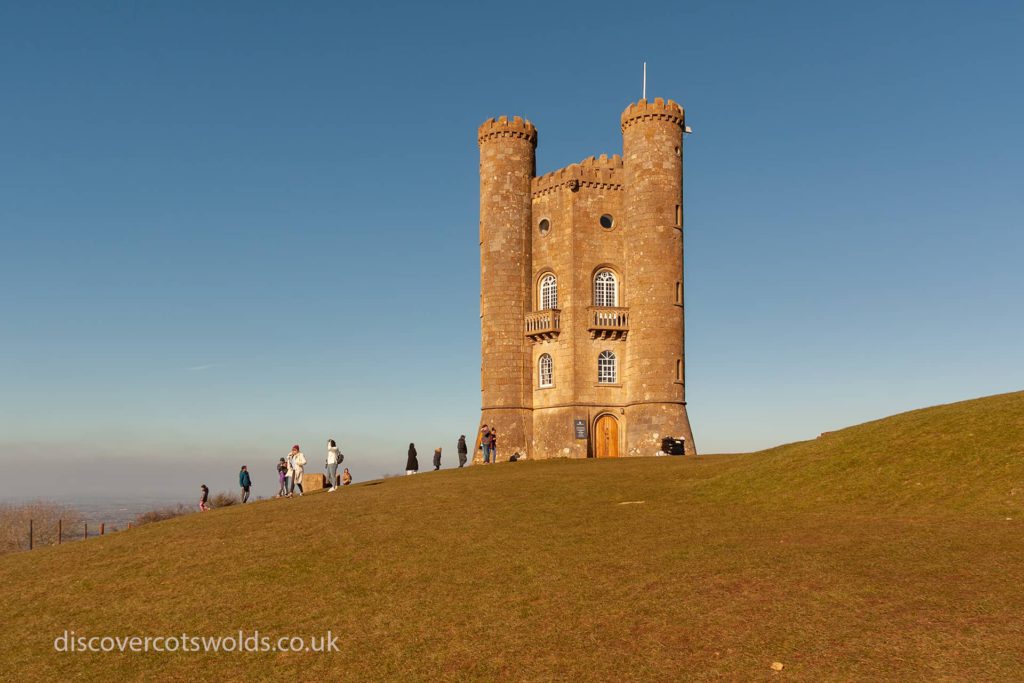 Broadway Village
The beautiful Worcestershire village of Broadway is nestled at the foot of Fish Hill and is yet another Cotswolds location where the influence of the Arts and Crafts movement can be felt.
We've already written much about the wonderful village of Broadway, so we won't repeat ourselves too much here. Suffice to say that the view of the village from the Cotswold Way is nothing short of magnificent.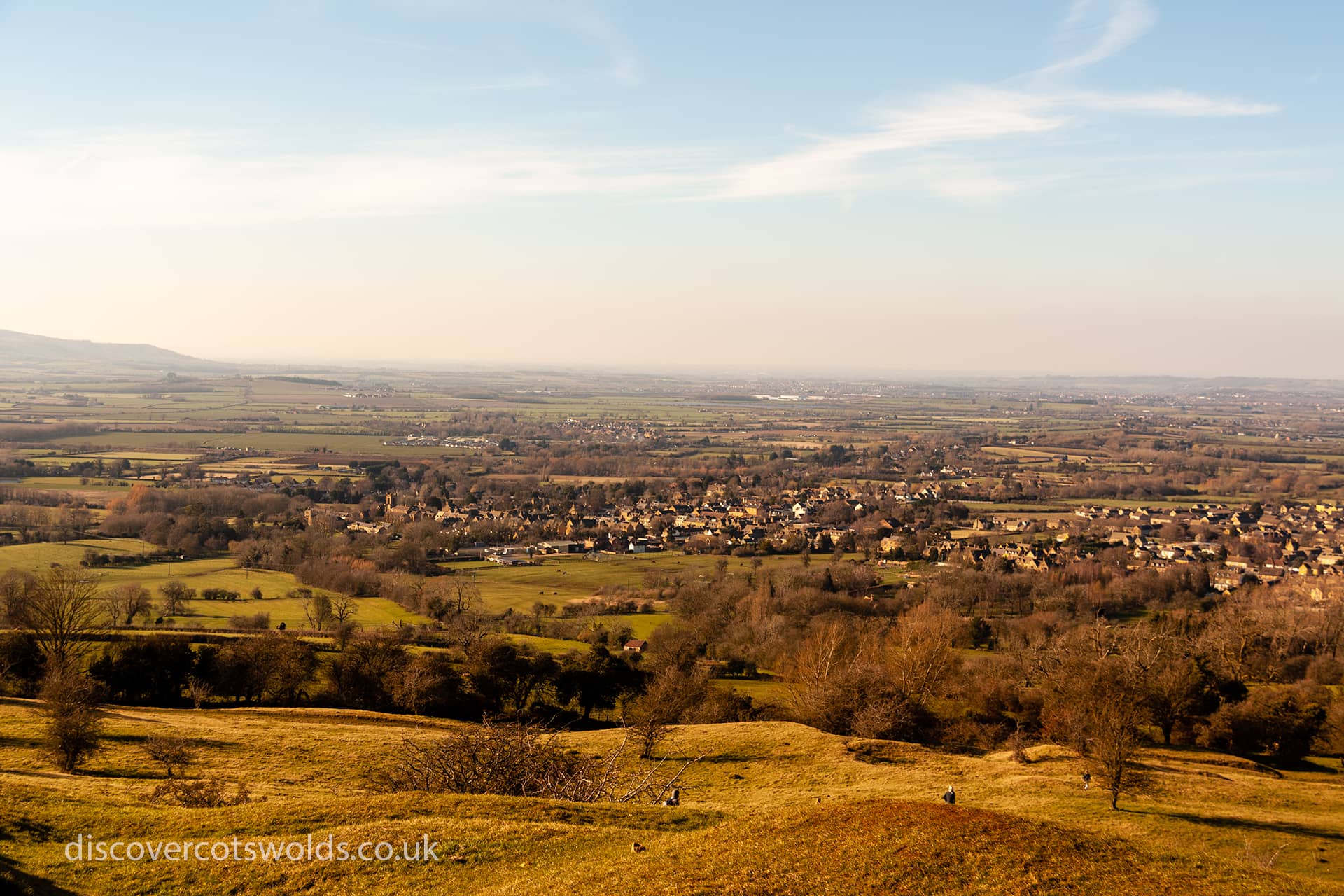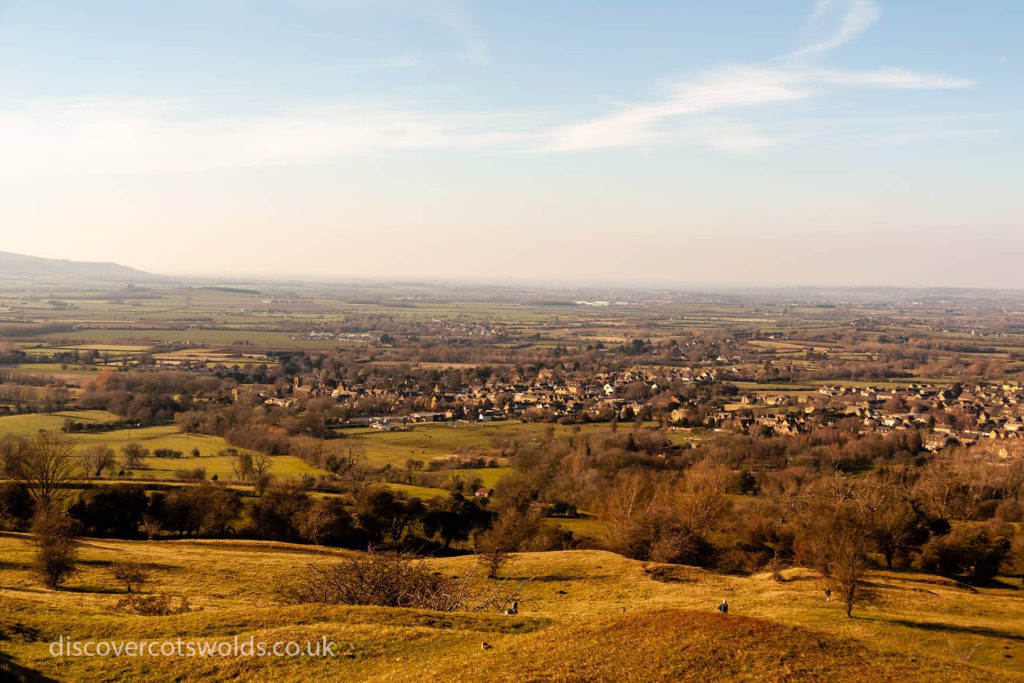 Actually, we will say a bit more about Broadway, it has a wonderful selection of independent shops, museums and galleries. When you're weary after all that walking, why not treat yourselves to a night of luxury at the Lygon Arms or Broadway Hotels?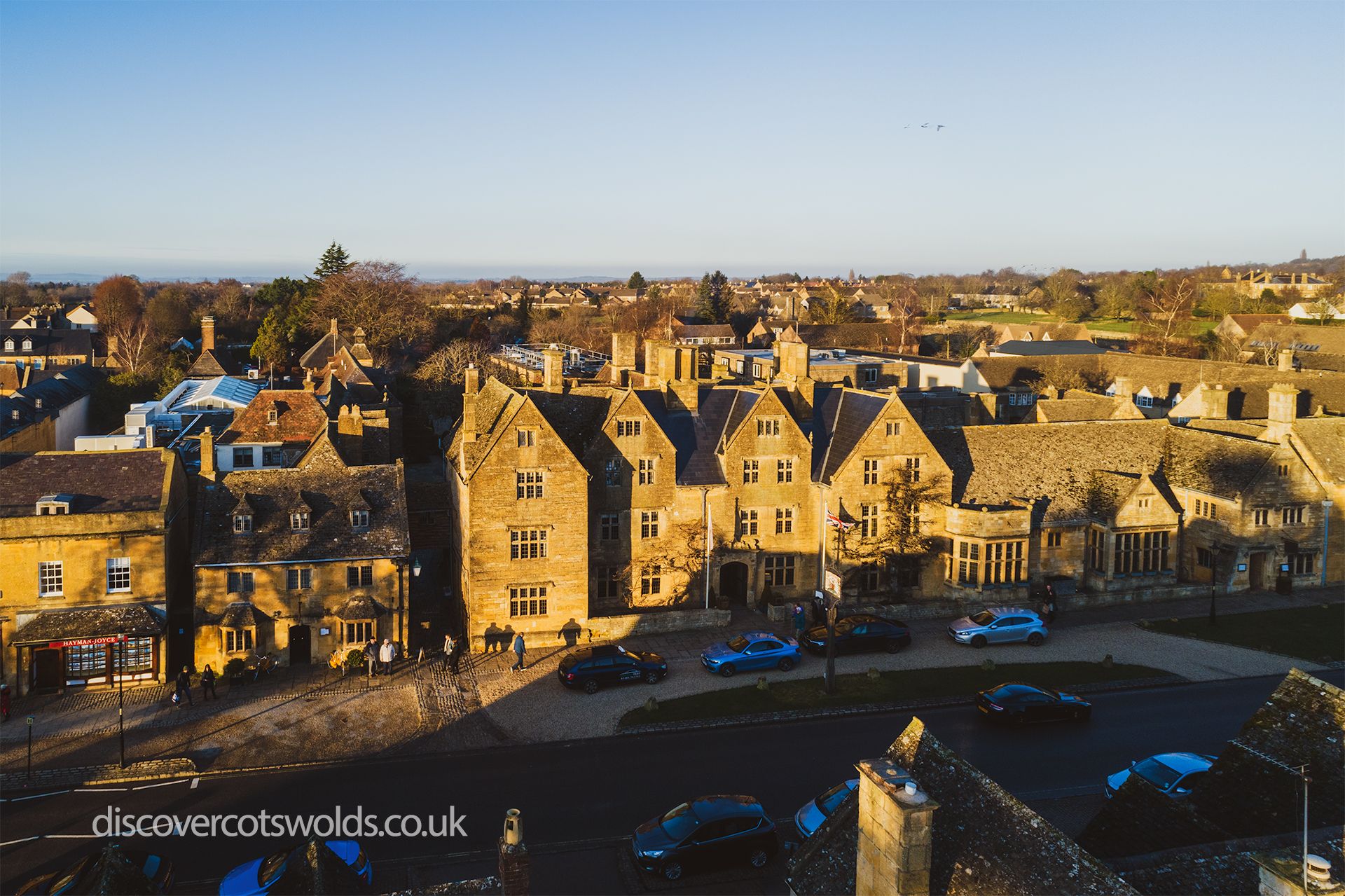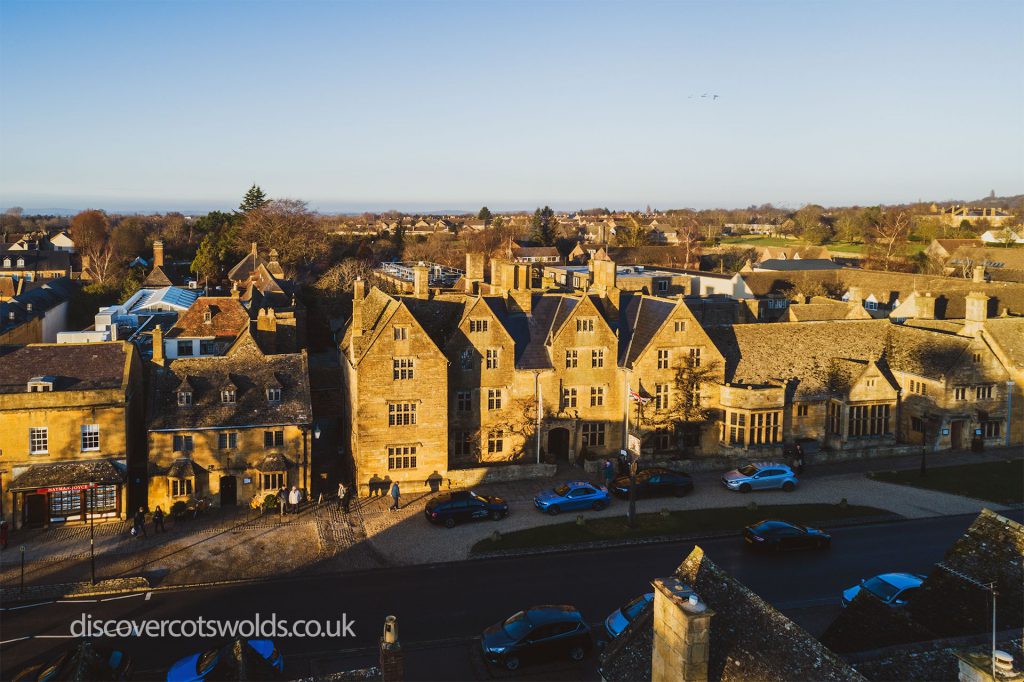 Stanton
The little village of Stanton feels like the very archetype of Cotswolds' tranquillity. Just down the road, or Cotswold Way if you're walking, from Broadway, this charming village is everything you might expect from the Cotswolds and more.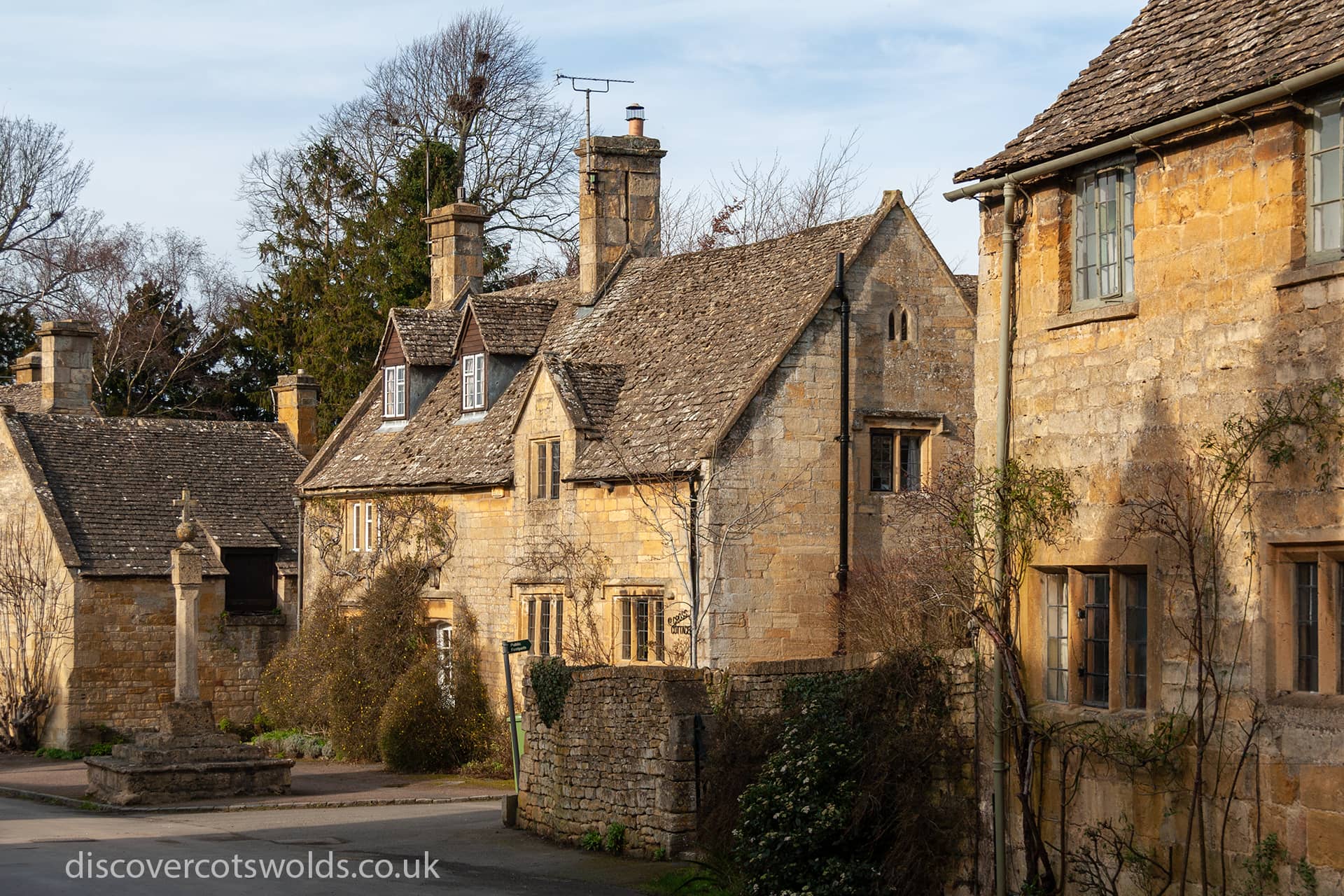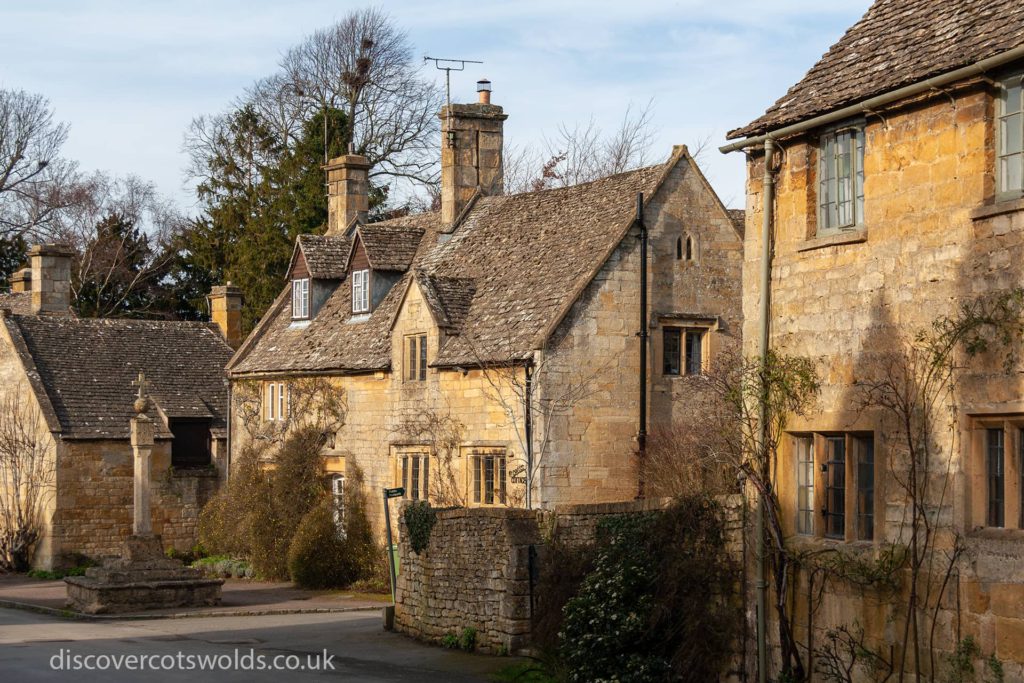 Sit and have a drink as you enjoy the view from the Mount Inn, or wander through the sleepy narrow lanes of the village.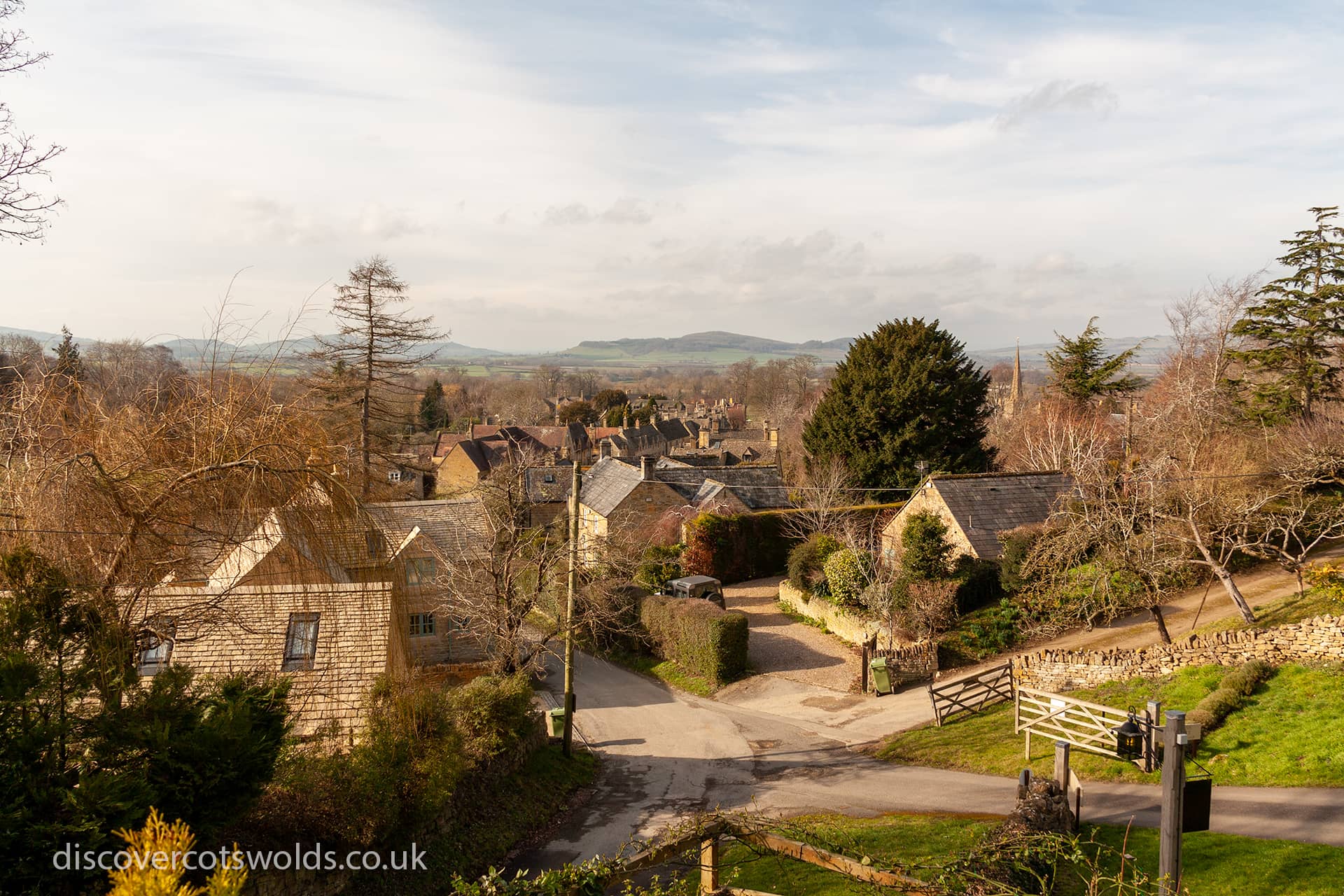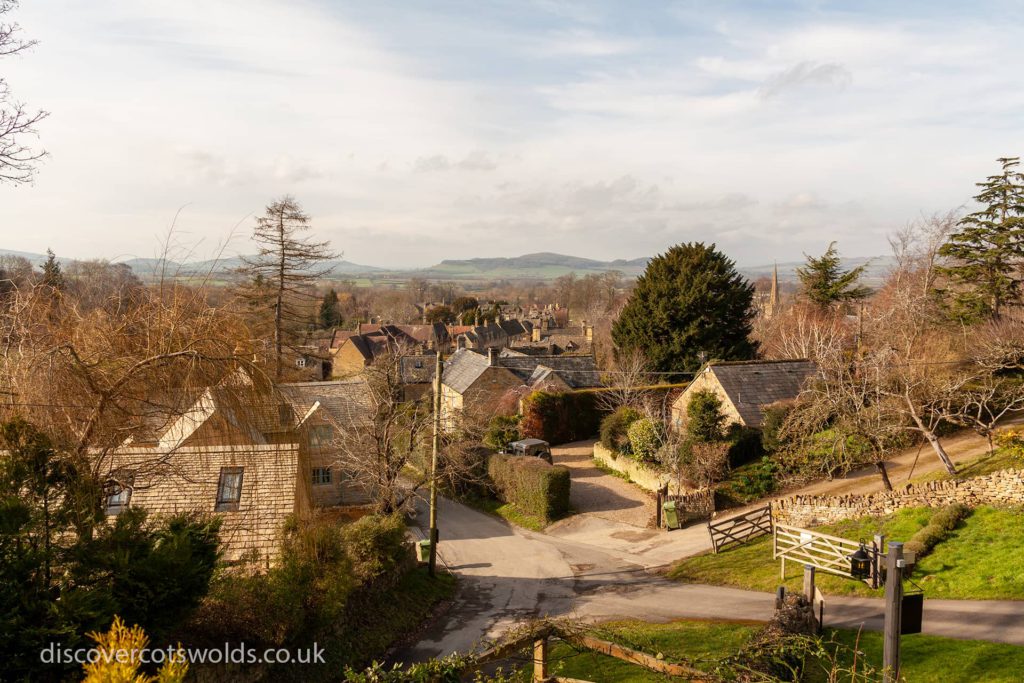 Winchcombe
The market town of Winchcombe is known as the walking capital of the Cotswolds. As a visitor, you'll be made welcome and find plenty of facilities at your disposal. Winchcombe offers an interesting mix of attractions and activities for the visitor, including the ruins of Hailes Abbey; the very much not ruined Sudeley Castle – last resting place of Katherine Parr and the only one of Henry VIII's wives to survive him; and a chance to jump aboard the Gloucestershire – Warwickshire railway.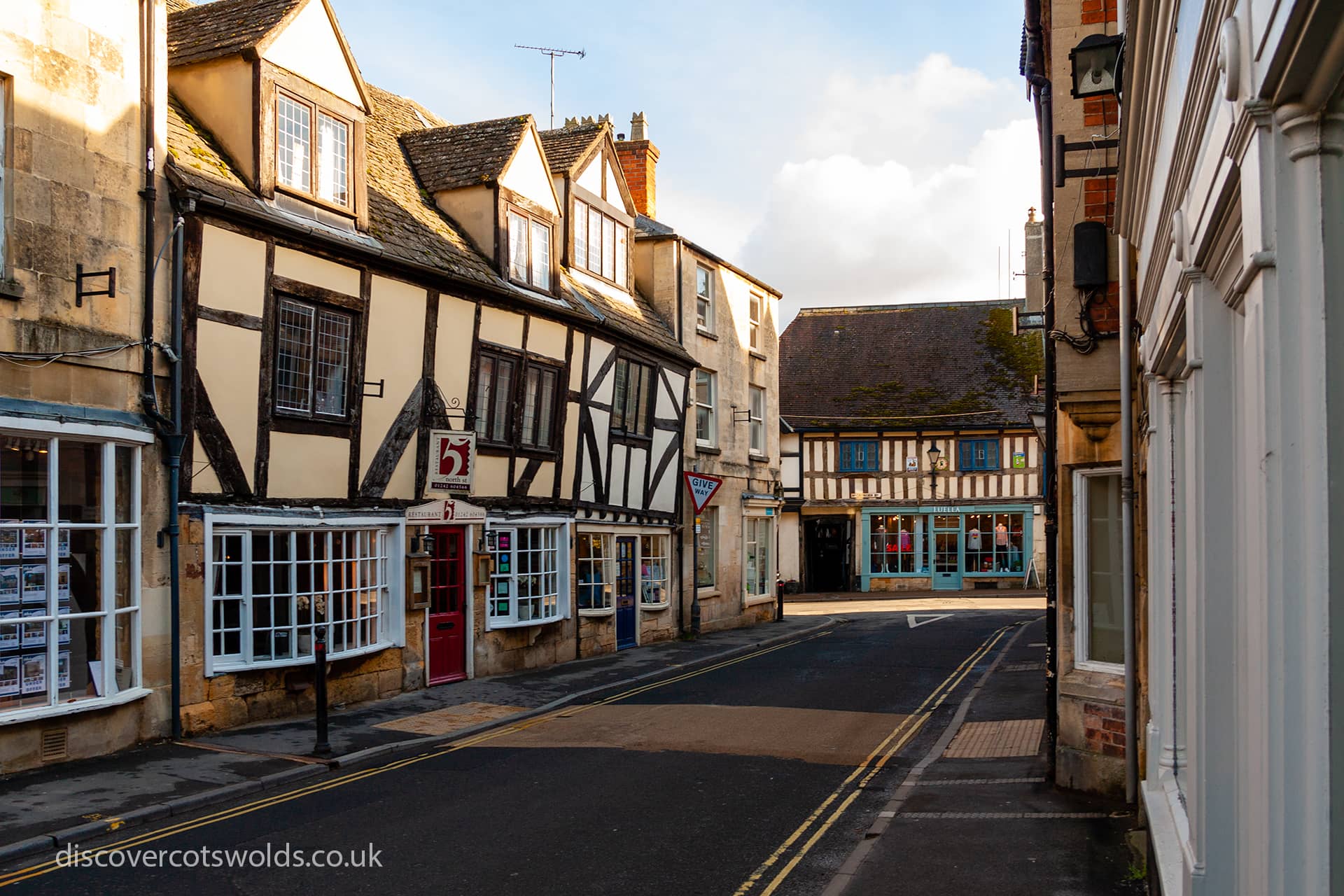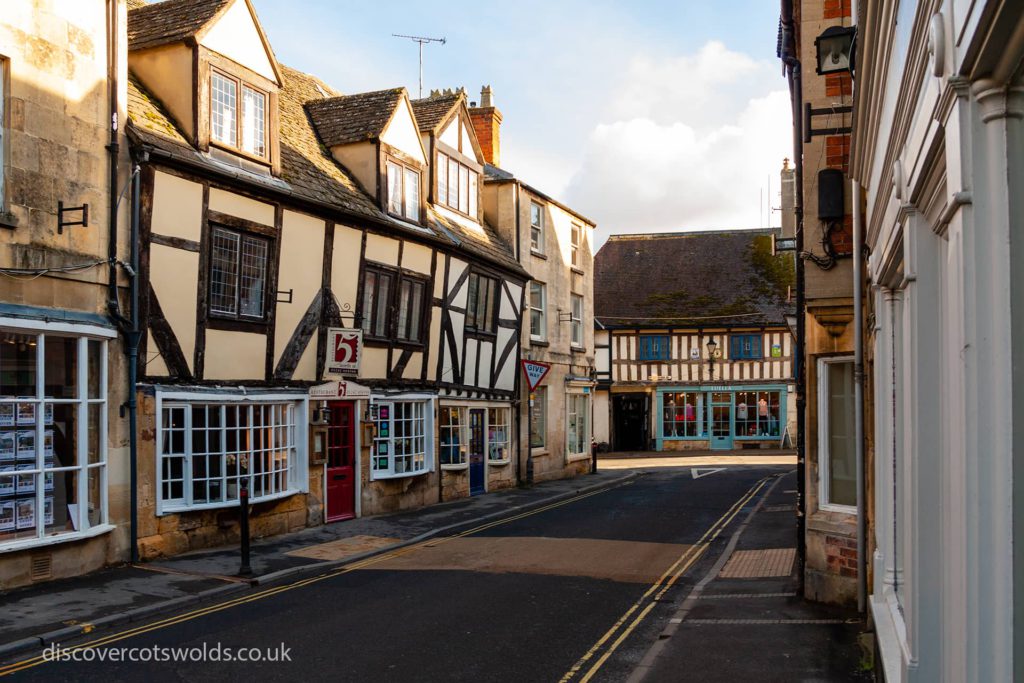 If any or all of this has piqued your interest, check out the suggested itineraries on the National Trails website for more ideas.
Or, if thinking about all that walking has made you work up an appetite, why not read about some must visit restaurants in the Cotswolds.