Update: August 2020
The great news is that the Porch House is now open again after lockdown. Read on for what we thought after our visit on Friday the 13th in March…
We all seem to be drawing up lists of the things we're going to do when we finally emerge from lock down, bleary-eyed and blinking.
Top three for most people seem to be centred around seeing friends and family, getting their roots done, and getting away for a break.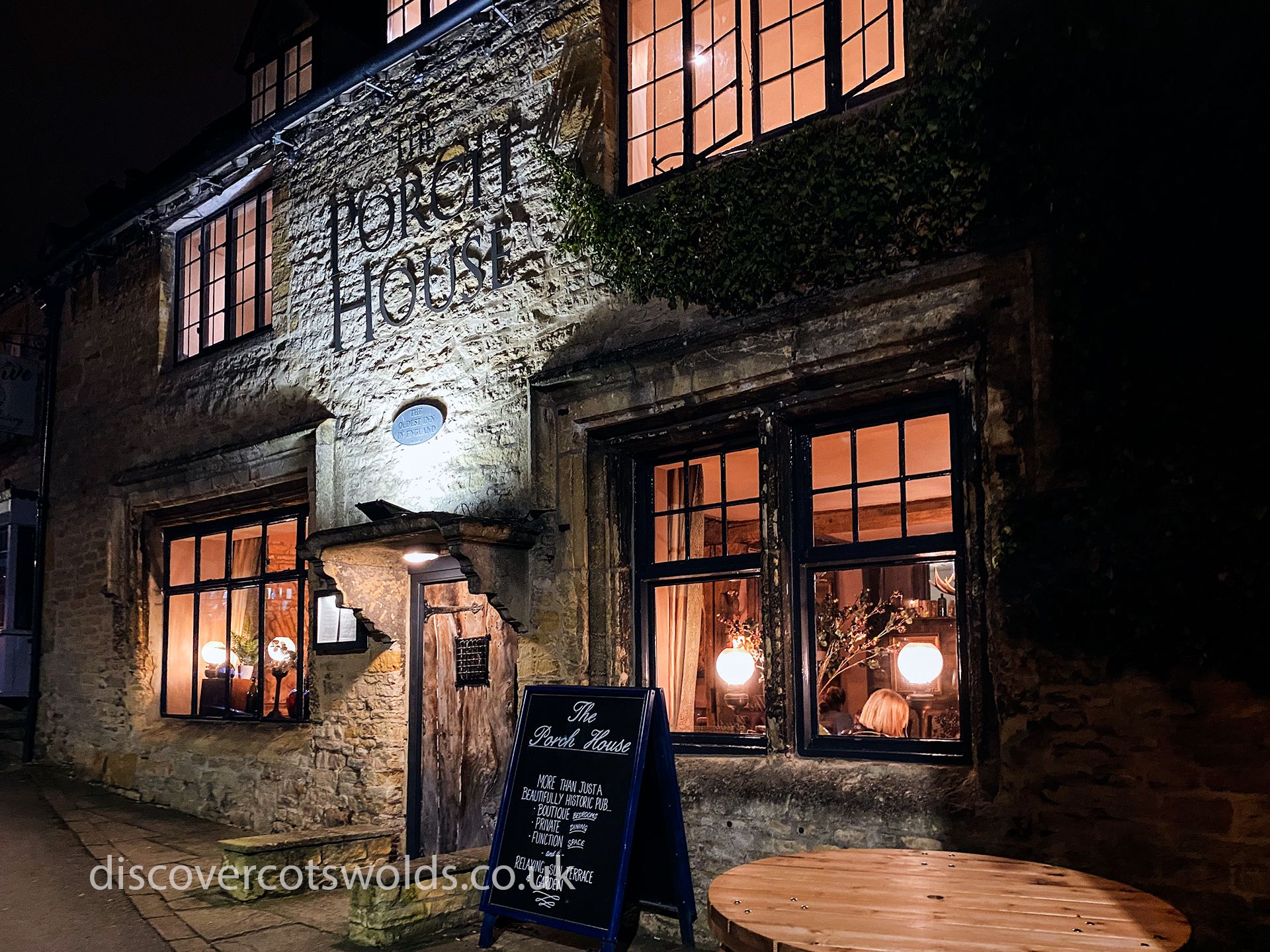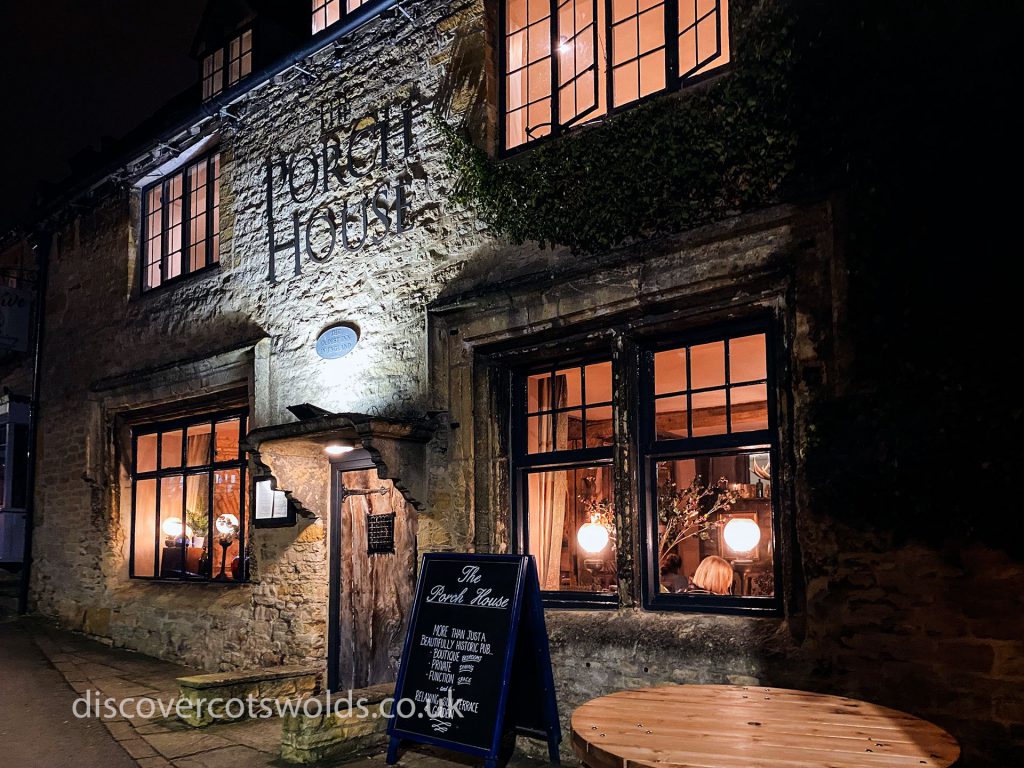 Whilst The Porch House in Stow on the Wold probably can't help much with your roots, they can definitely sort out the other two.
We were lucky enough to visit just before lock down began, on a brisk Friday night when it felt like Spring would never arrive.
Arriving early, we took the opportunity to have a drink in the newly refurbished bar.
When we say, 'newly refurbished', we actually mean restored to the perfect level of Olde Worldiness, where dried flowers hang from sand-blasted beams, and a maelstrom of textures combine with the common goal of 'comfort'.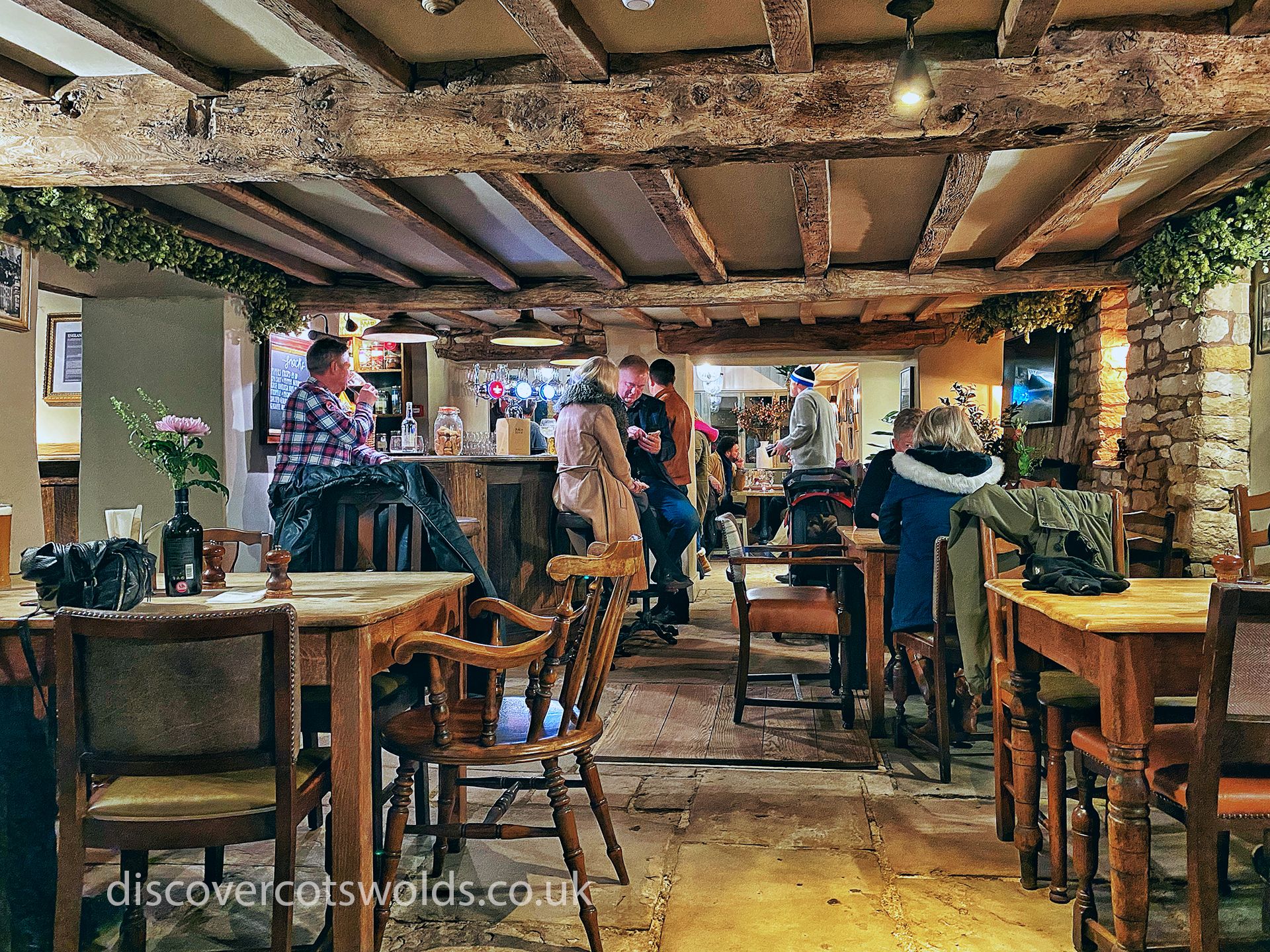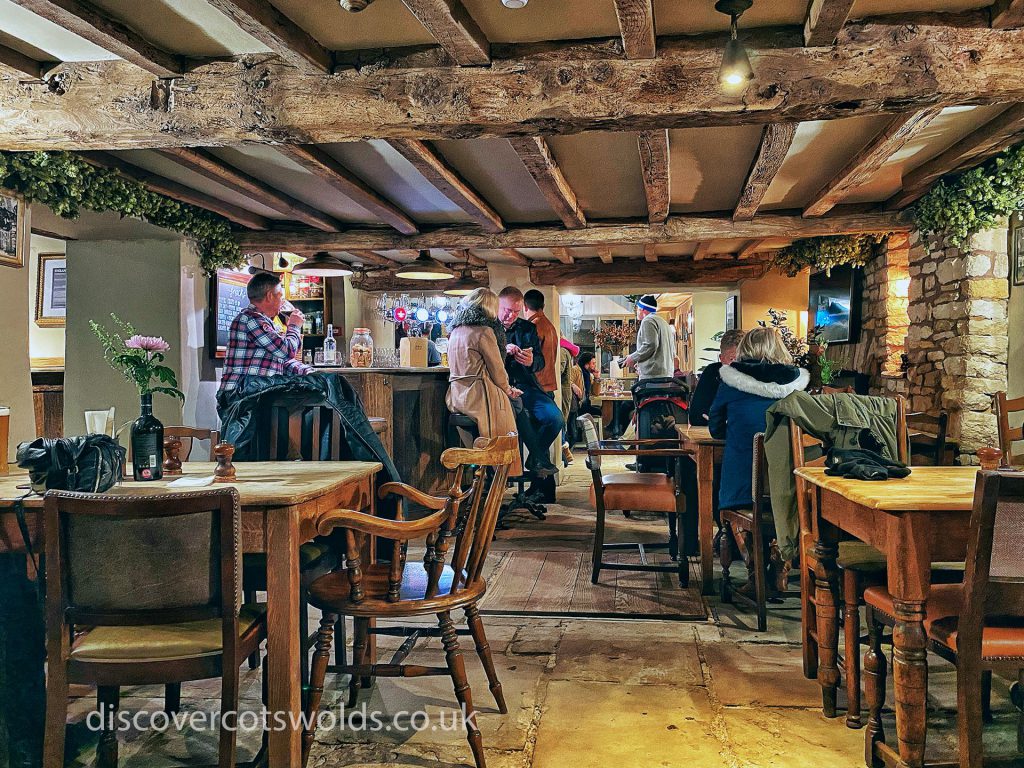 Sat in the window, watching the world go by, the gentle hum of chatter harmonises with background music that is never intrusive, occasionally serving up old favourites that successfully evoke fond memories.
When we're first seated in the restaurant it's not busy – that's not altogether surprising, not only is it Friday the 13th, we're also predicting the commencement of lock down, and navigating what that might mean.
By the time we leave, however, it's buzzing and it's clear that the changes made are already popular. At this stage, social distancing is something we're still mulling over, not yet has it become normality.
We sit by the unlit fireplace, it's warm enough without, and one imagines how cosy it will be when roaring. The décor is unforced, bordering on eclectic but never straying into cluttered. The chairs, vitally, are comfortable and remain so throughout the meal.
The menu is an accessible blend of choices, peppered with seasonal produce. We choose a wide array, sharing and tasting each other's to ensure that the only regret we have is the limit of our appetites.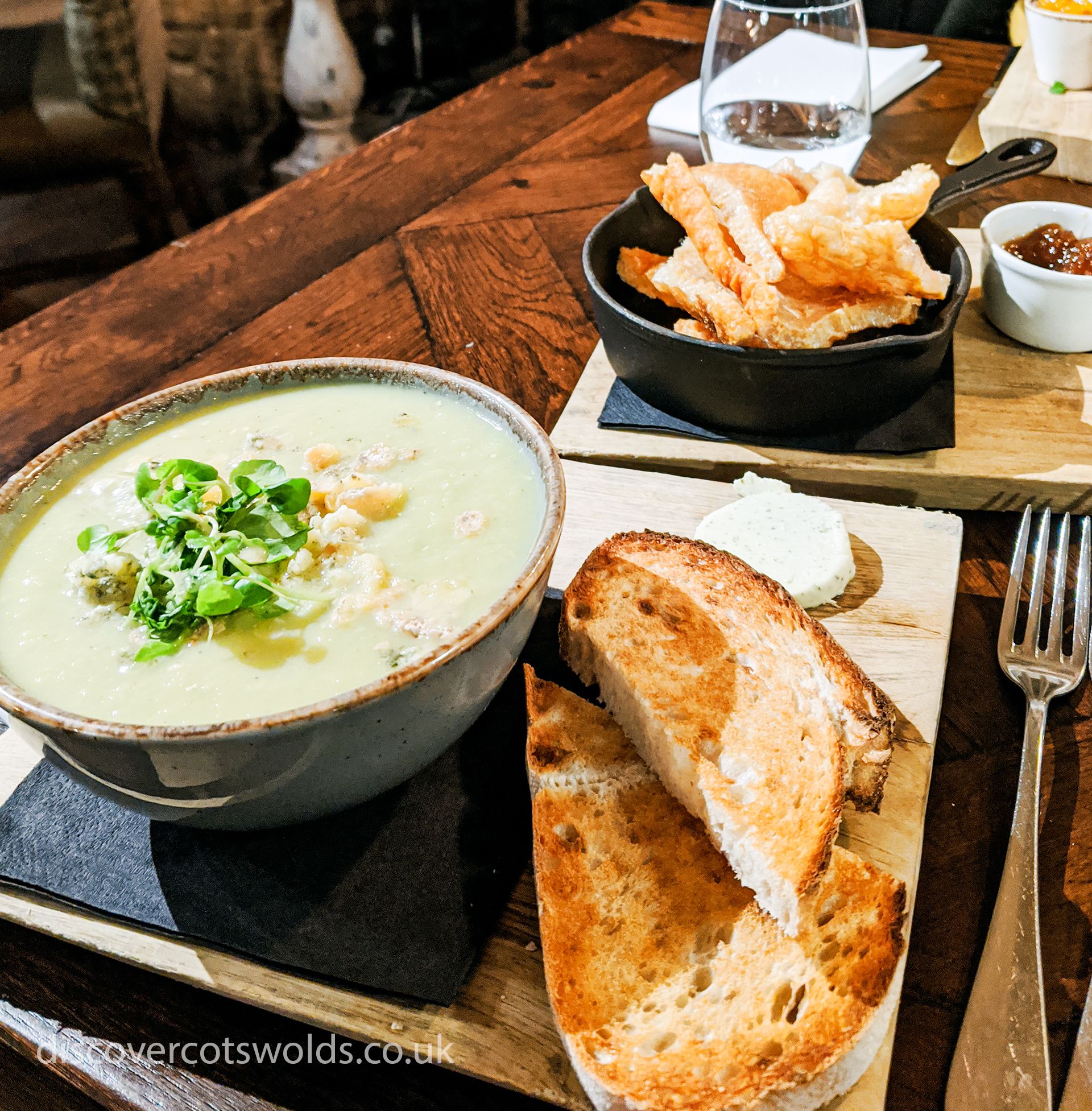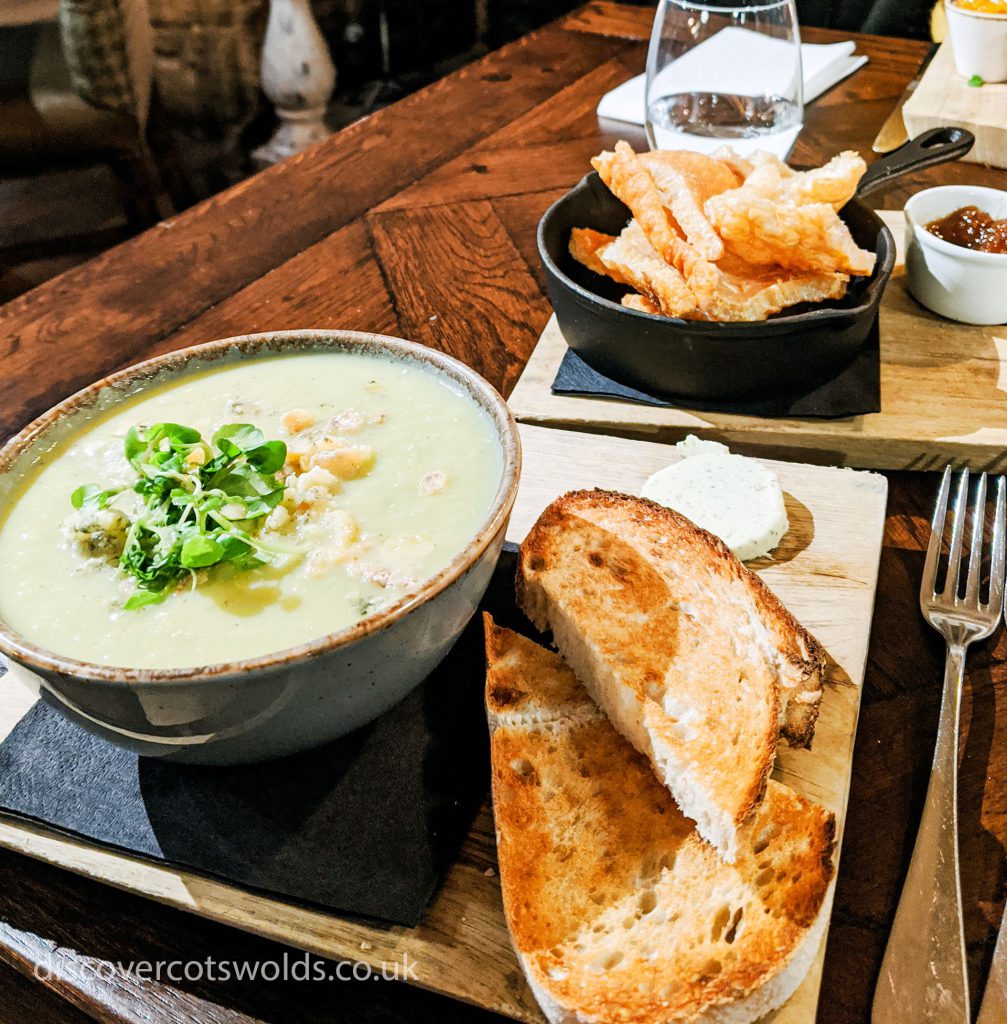 We treat ourselves to some salt and sage pork crackling and pear chutney, labelled as 'Morsels' on the menu, it's a delicious kick-off dish.
From there we delve into three courses, all worth savouring, ranging from a broccoli and Stilton soup, through to a warm treacle tart with raspberry and milk ice-cream that we agree to share because, frankly, we're stuffed. It's all delicious.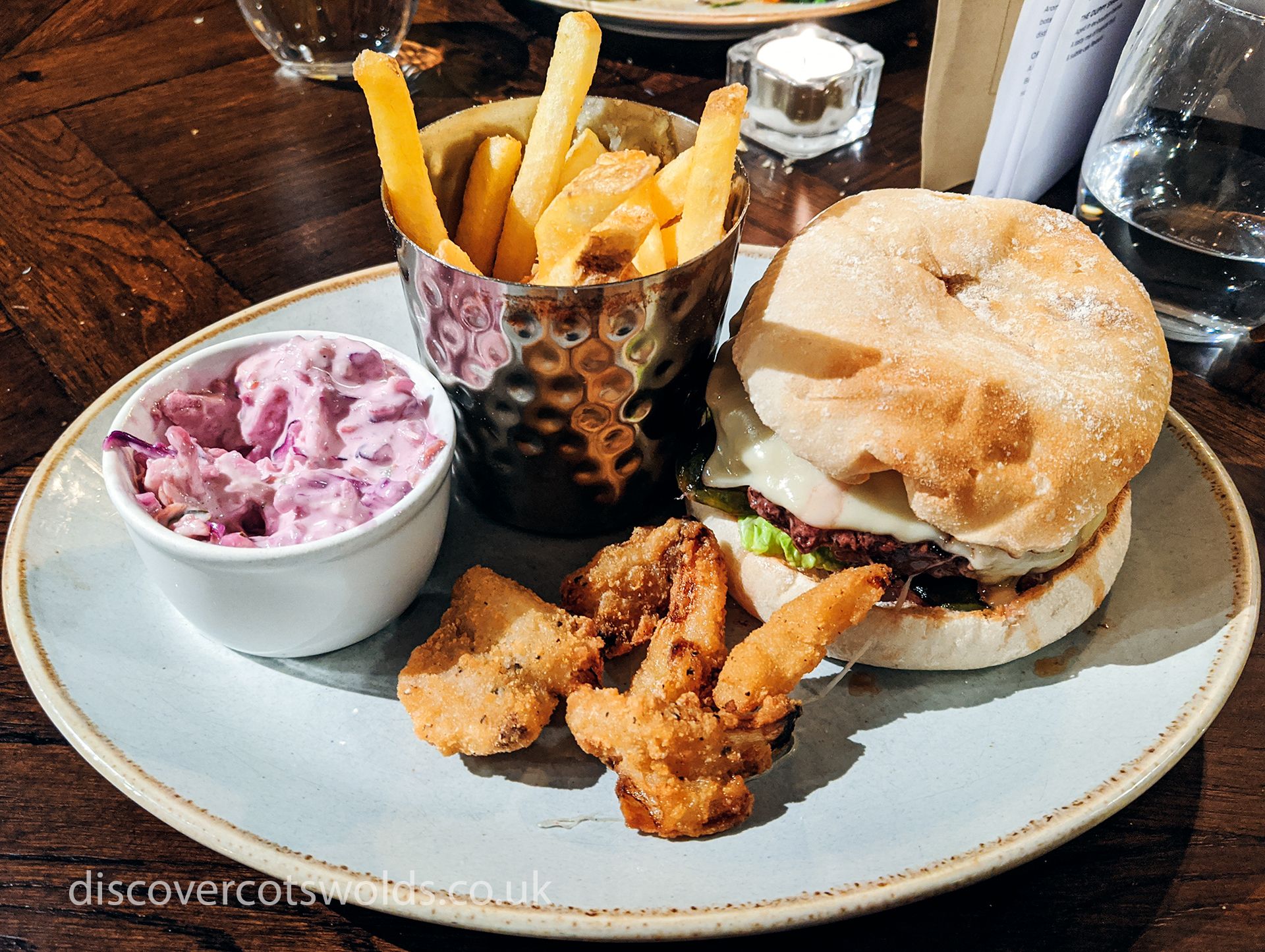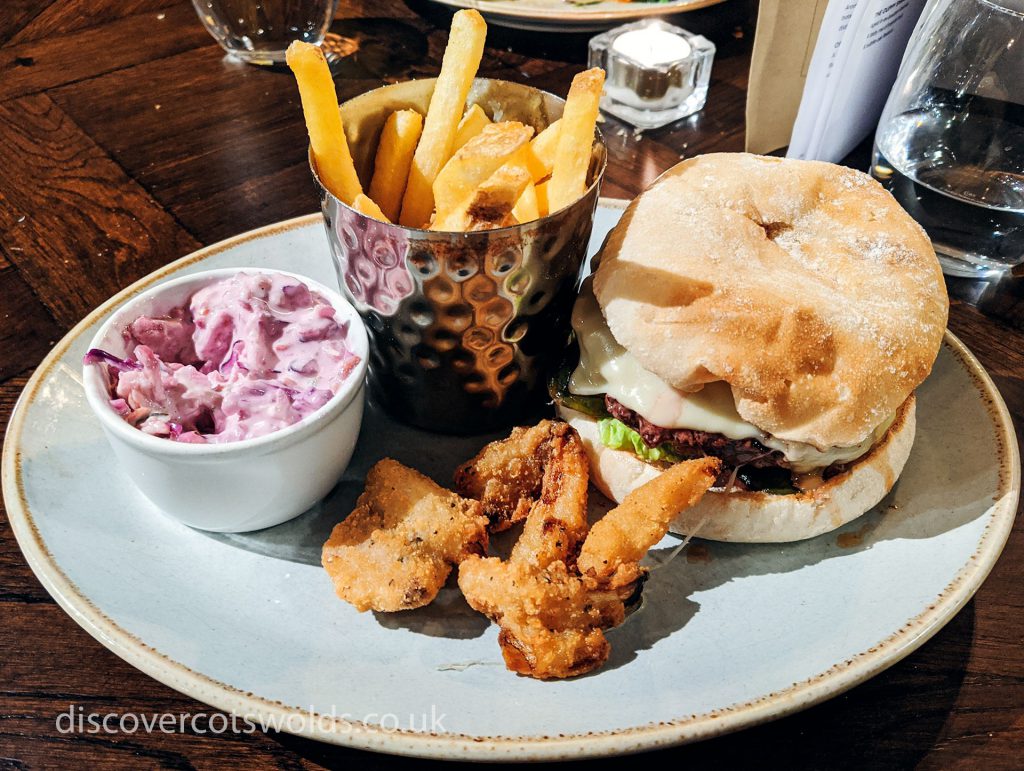 The service is friendly and understated, which aligns perfectly with the rest of the experience. The Porch House is the kind of place that you can take the entire family and know that they'll all find something they like.
Dress up or down, even turn up with two months of root regrowth, and no one's going to judge you. Take our advice and book a room – enjoy the local beer and kick back. You definitely deserve it.
If you're interested in us featuring your Cotswolds business then get in touch with us to request a copy of our media pack and find out more about what we do.